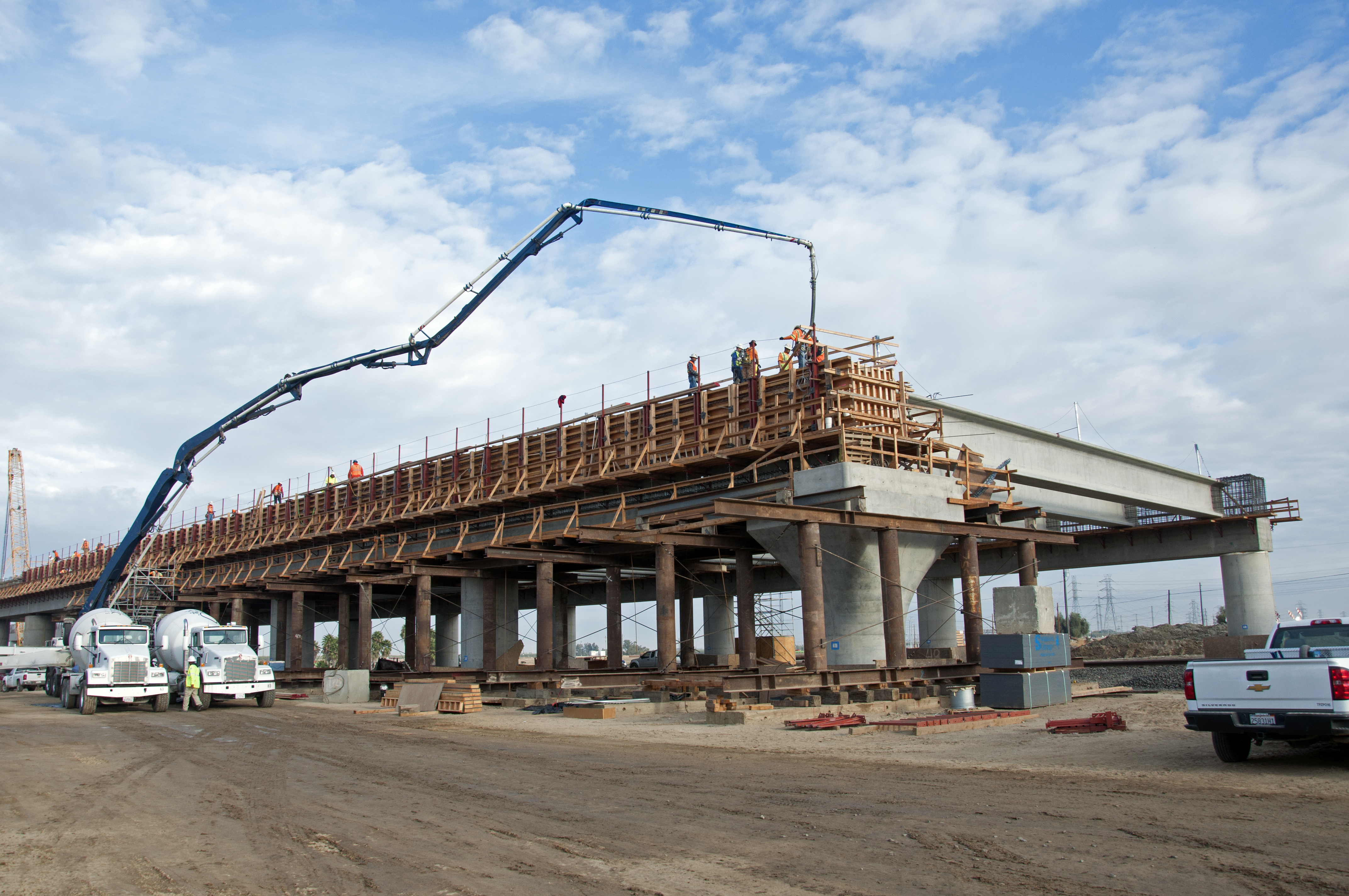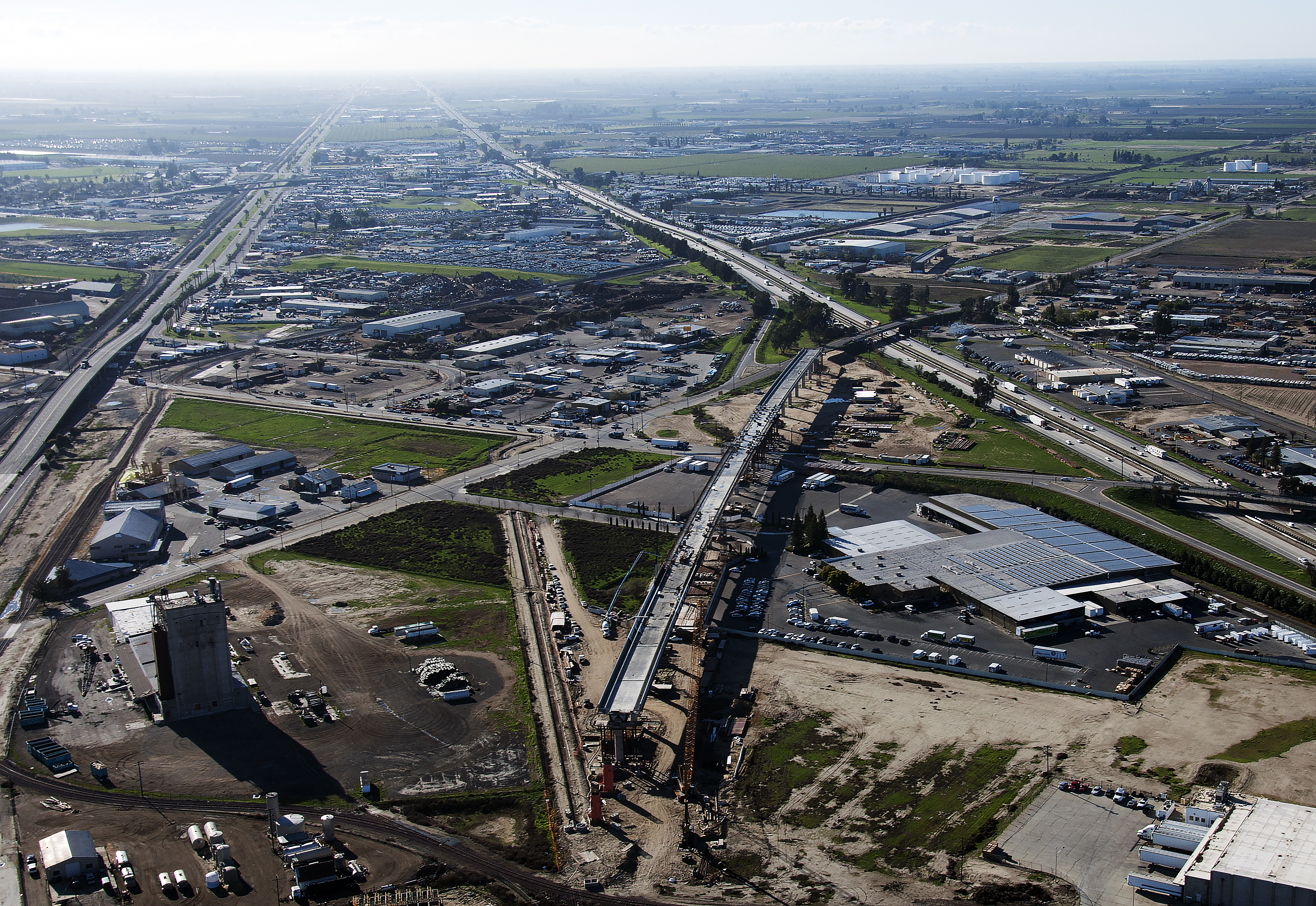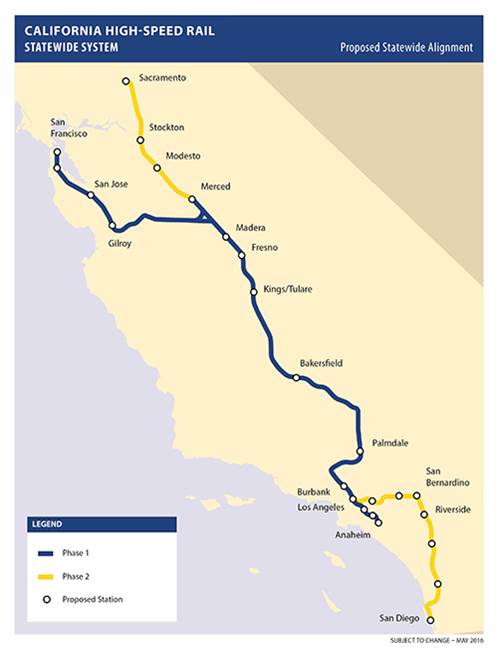 California High-Speed Rail Early Train Operator, USA
The California High-Speed Rail Authority (short CHSRA or Authority) is responsible for planning, building and operating the state's first high-speed rail system. It chose DB E.C.O. North America Inc.* (formerly known as DB Engineering & Consulting USA Inc.) as the "early train operator" (ETO) to provide consulting and development services and to plan and implement the start-up of rail operations. The California high-speed rail system will connect the mega-regions of the State, contribute to economic development and a cleaner environment, create jobs, and preserve agricultural and protected lands.
California high-speed rail will run from San Francisco to the Los Angeles basin in under three hours at speeds capable of over 200 miles per hour. The system will eventually extend to Sacramento and San Diego, totaling 800 miles with up to 24 stations. In addition, the Authority is working with regional partners to implement a statewide rail modernization plan that will invest billions of dollars in local and regional rail lines to meet the state's 21st century transportation needs.
The Authority is currently working towards initiating interim high-speed rail passenger service between Merced and Bakersfield. Based on the ETO's Central Valley Study, the Authority has determined that the line extension beyond the 119-mile FCS to Merced and Bakersfield (total 171 miles) will maximize ridership and revenue, improve connectivity with regional train and bus services, and strengthen the operational independence of the service as defined by the Federal Railroad Administration (The FRA's mission is to enable the safe, reliable, and efficient movement of people and goods for a strong America, now and in the future).
Since December 2017, DB E.C.O. North America Inc.* (formerly known as DB Engineering & Consulting USA Inc.) experts and other consultants have been working side by side with CHRSA on the design, procurement, and commercial aspects of the high-speed network. Full testing and commissioning of track and systems as well as trial operations on the Early Operation Segment (EOS) are scheduled to be completed by end of the decade .The objective of this longer EOS is to introduce the mobility and economic benefits of high-speed rail to California as early as possible on a line that achieves operational independence.
Services
The ETO's first phase of its contract focuses on the following consulting services, which are provided to CHSRA:
Project Management
Ridership and passenger revenue forecasts
Preferred revenue collection systems
Rolling stock fleet size and interior layout
Service planning and scheduling
O&M cost forecasting
Station design & operations
Optimization of life cycle costs
Procurements
Fare integration and Interoperability
Safety and security
Operations control/dispatching responsibilities
Maximizing system revenues
Marketing and branding
* DB E.C.O. North America Inc. is an independent member of DB Group governed by a board of directors appointed by its shareholder, DB US Holding Corporation.