Cooperation with JSC Ukrainian Railways for passenger transportation started
August 25, 2021 – 10:25 am
DB Engineering & Consulting and JSC Ukrzaliznytsia (Ukrainian Railways) signed an agreement on consulting in the field of passenger transportation. It aims to improve the planning and development of passenger railway transportation, optimize purchasing, and upgrade rolling stock.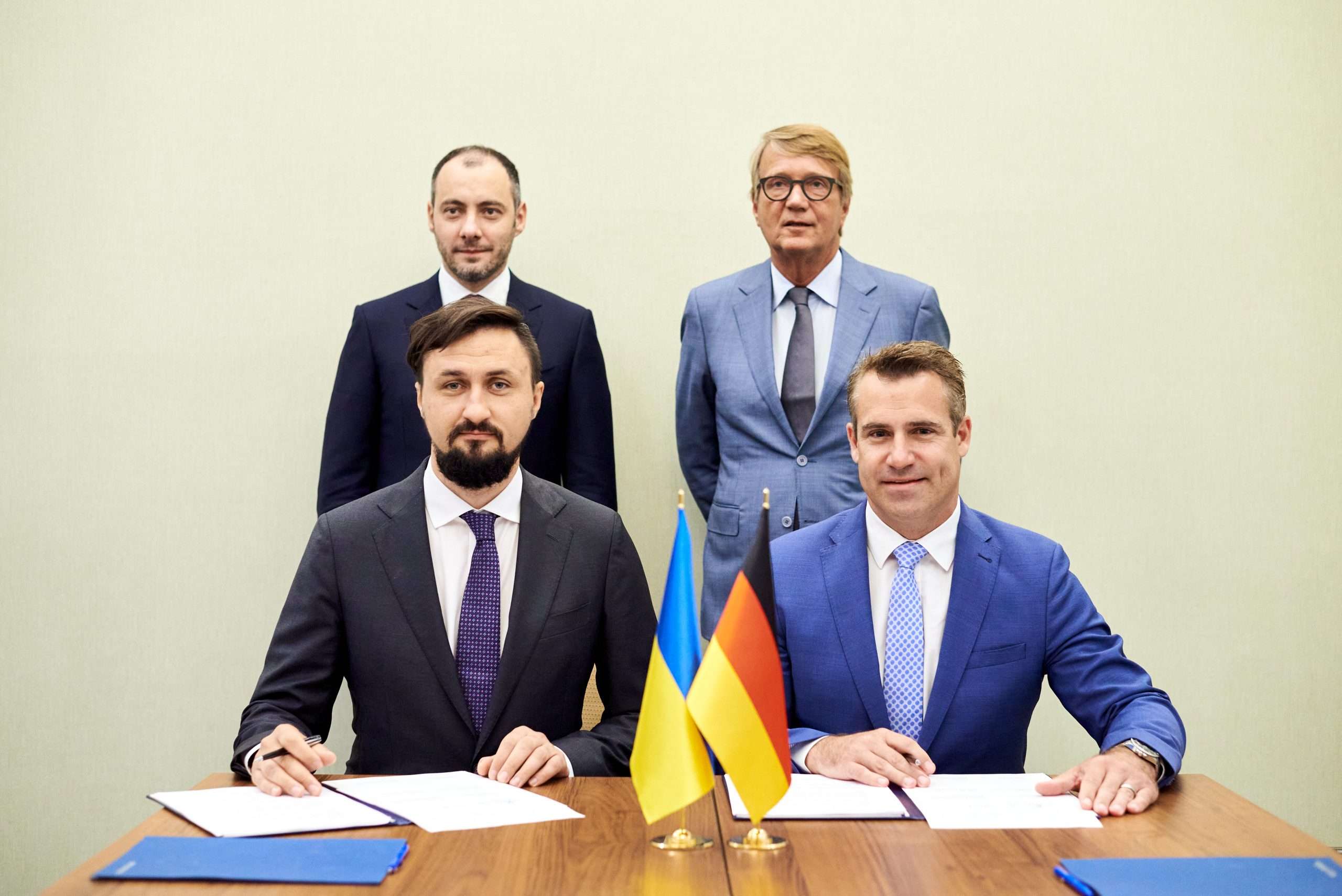 DB Engineering & Consulting will help JSC Ukrzaliznytsia to separate passenger and freight traffic, and ensure effective management. Consulting is the first stage of cooperation, which will be implemented by the end of 2021. In the second stage, JSC Ukrzaliznytsia will invite a team of managers from Deutsche Bahn to manage certain functions in its passenger traffic in 2022.
"The support of Ukrzaliznytsia's management of passenger transportation by DB Engineering & Consulting is the first systematic step towards a complete transformation of railway transportation in Ukraine. This year, for the first time, the state is funding passenger transportation of Ukrzaliznytsia. With proper funding, and based on the experience of the German railway, we are starting big construction at Ukrzaliznytsia, which will affect all infrastructure, rolling stock, and services. We strive for German quality in the Ukrainian railway market," noted Ukrainian Minister of Infrastructure Oleksandr Kubrakov.
DB Engineering & Consulting will also develop a roadmap for the implementation of long-distance and suburban passenger traffic for the next five years, as well as a model for financing passenger traffic.
"In reforming the industry, we need to change the long-standing practice when passenger transportation was funded at the expense of freight transportation. These are separate areas of business of our company, which must be accounted for and financed separately. Therefore, we expect our consultant to develop an effective financial model for passenger traffic," added Oleksandr Kamyshin.
In addition, DB Engineering & Consulting´s experts would determine the volume of traffic and estimate the need of JSC Ukrzaliznytsia for capital investment to upgrade its rolling stock for its public transportation under Public Service Obligation (PSO). The service provider will also assess the prospects for the purchase and production of passenger rolling stock – regional electric trains, diesel trains, night train cars – and the possibility of manufacturing such rolling stock by a Ukrainian manufacturer within the framework of international cooperation.
"We are fully committed to supporting our partners at Ukrzalisnitsya in this important reform process. As DB Engineering & Consulting we bundle the know-how of all affiliates of Deutsche Bahn in order to provide the best solutions for our clients and partners worldwide," said Niko Warbanoff, CEO of DB Engineering & Consulting.
As previously reported, in August 2021, DB Engineering & Consulting and JSC Ukrzaliznytsia began cooperation to develop a new strategy of energy efficiency for the company.
Contact
Sarah Geißler
Head of
Marketing & Communications
DB Engineering & Consulting
EUREF-Campus 14
Torgauer Strasse 12-15
10829 Berlin
Germany
E-Mail
---
Our news categories