Felicitaciones, DB International Operations – Consortium wins major contract in Uruguay
October 13, 2020 – 10:27 am
We are looking forward to further expanding Deutsche Bahn´s successful cooperation with Finnish forestry giant UPM from Europe to Latin America! The contract concluded for 25 years rings a new era for rail transport in the country.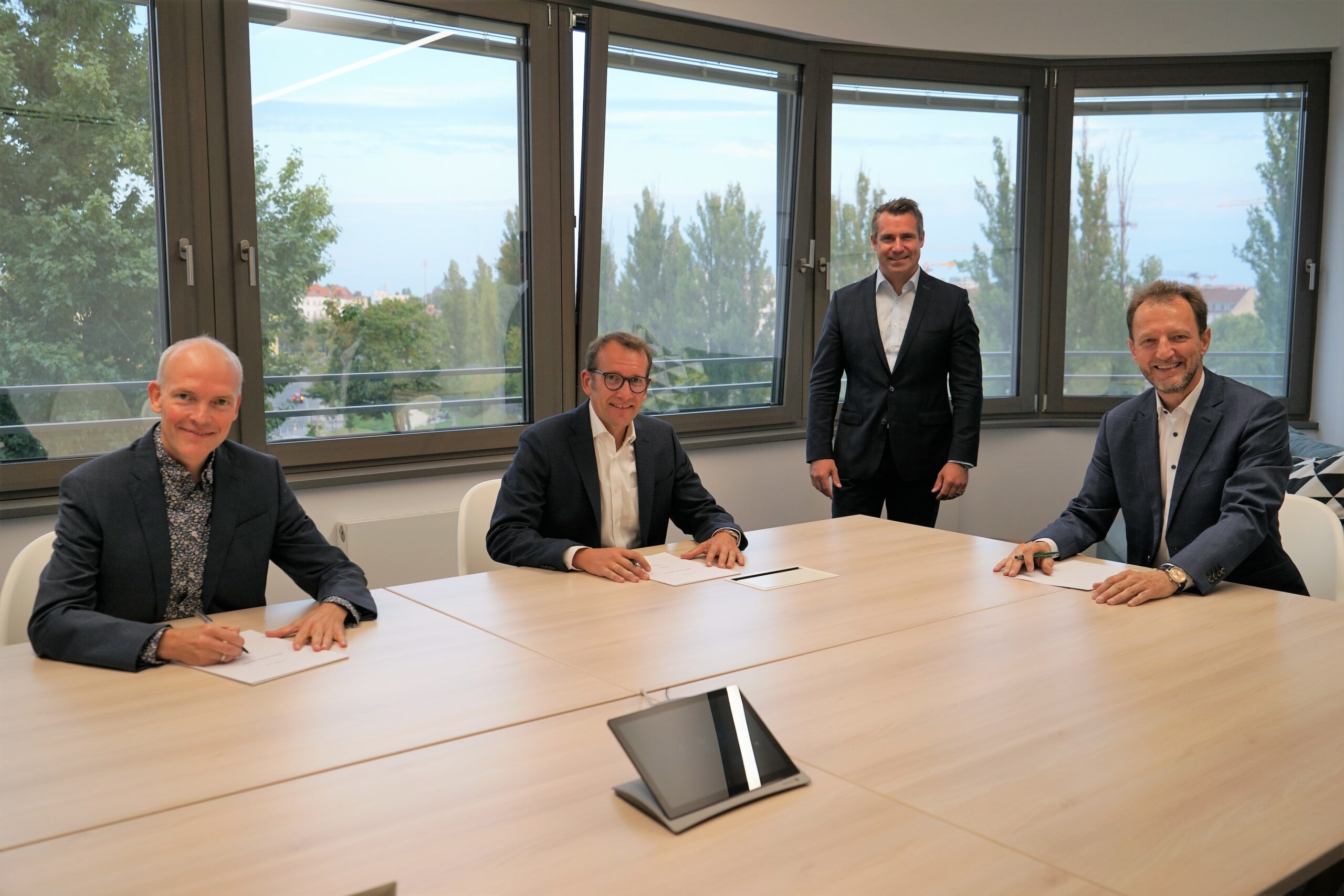 Finnish forest industry company UPM has awarded a consortium of Christophersen Group, Cointer Concesiones (Grupo Azvi) and Deutsche Bahn International Operations with the operations of a 273-kilometer rail freight line in Uruguay. Expanding its current collaboration with UPM in Europe, Deutsche Bahn International Operations, a wholly-owned subsidiary of Deutsche Bahn, no. 1 freight operator in Europe, will take a leading role as service provider in the operating company. Investments in rolling stock and the maintenance depot will be carried out by Cointer Concesiones – active in multiple large-scale infrastructure projects in the region – and the Uruguayan Christophersen Group, which has been providing logistics services to UPM for more than 10 years.
After the renewal of the line this consortium will provide railway operation services of highest quality with excellent safety and environmental standards.
The contract, which has been signed over a period of 25 years covers not only operations, but also the design and maintenance of tailor-made special freight wagons and locomotives that meet the latest environmental standards. Each year, the freight rail line will transport over two million tons of pulp from a UPM pulp mill in central Uruguay to the port in the capital Montevideo.
The rail operator contract is part of a major growth project that comprises a construction of a new state-of-the-art pulp mill and related infrastructure development in Uruguay.
"Our role in the project is to bring expertise in sustainable freight transport and world-class railway technology to Uruguay", says a spokesperson for the consortium, "as well as to provide an impulse for the future-oriented development of rail transport in the region."
We congratulate everyone involved in this exciting project. ¡Felicitaciones!
Contact
Sarah Geißler
Head of
Marketing & Communications
DB Engineering & Consulting
EUREF-Campus 14
Torgauer Strasse 12-15
10829 Berlin
Germany
E-Mail
---
Our news categories