Deutsche Bahn secures hydroelectric power from Norway
August 18, 2021 – 7:06 am
Deutsche Bahn has committed itself to an ambitious goal: climate neutrality by 2040. To achieve this, it is switching all its traction power to renewable energy by 2038. New contracts for renewable power from Norway, the Black Forest and north-eastern Germany are bringing it ever closer to this target.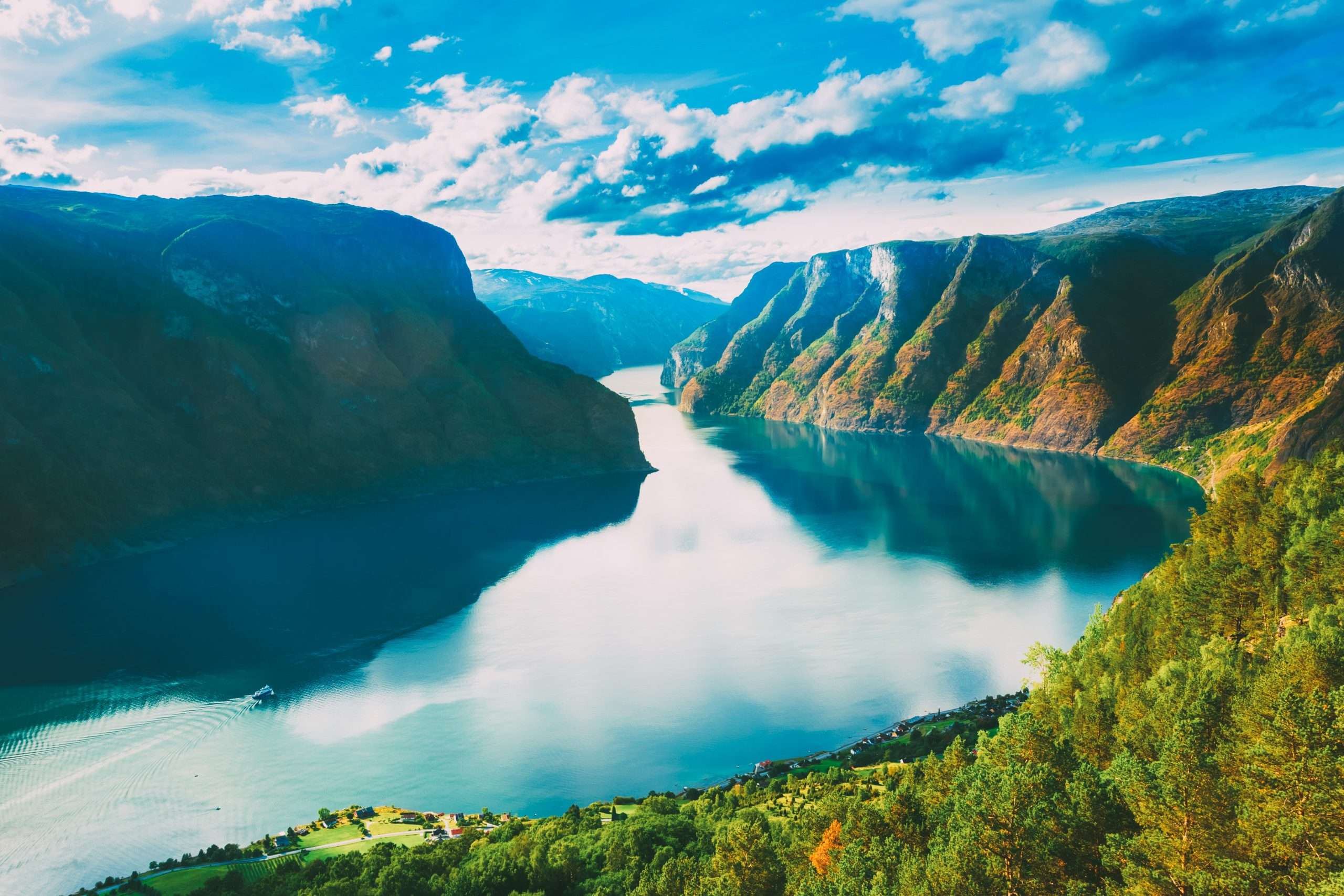 Starting in 2023, the Mågeli hydroelectric power plant in southern Norway is set to supply Deutsche Bahn with almost 190 gigawatt hours of green electricity annually for a ten-year period. It is all made possible by the Nordlink North Sea cable, which has provided a direct connection between the Norwegian and German power grids since April. The total volume of renewable power delivered under the contract will be enough to cover the energy needs of the roughly 40,000 trains in Germany every day for around a week.
146,000 tonnes of CO2 saved
This is DB's first cross-border, long-term green power purchase agreement (or "cross-border PPA" for short). Compared with electricity from coal-fired power stations, the hydroelectric power from Norway will save up to 146,000 tonnes of CO2 per year. DB is partnering with the Norwegian state-owned energy provider Statkraft, based in Oslo.
DB has also signed two more renewable power contracts in Germany, covering almost another four days' worth of sustainable rail traffic. Starting in 2023, more than 90 gigawatt hours of hydroelectric power will be supplied annually from the Black Forest to Deutsche Bahn for a ten-year period under a contract with RWE.
Renewable power from long-standing wind farm
Beginning in 2022, wind power from Hohen Pritz in north-eastern Germany will also be added to DB's renewable power portfolio. This second contract is for renewable power from a wind farm that is more than 20 years old and whose state subsidy has expired. The agreement with Ane Energy means that the wind turbines will continue to generate nearly 40 gigawatt hours of green electricity a year.
Renewable energy already covers more than 61% of the traction power required by Deutsche Bahn. This is far higher than the 50% figure achieved in the public grid. The Group subsidiary DB Energie is fundamentally restructuring its portfolio of contracted power plants and supply contracts so that renewable energy slowly but surely replaces fossil fuels. To this end, DB Energie is creating a mixed portfolio for traction power requirements.
Contact
Sarah Geißler
Head of
Marketing & Communications
DB Engineering & Consulting
EUREF-Campus 14
Torgauer Strasse 12-15
10829 Berlin
Germany
E-Mail
---
Our news categories