European Year of Rail: DB Engineering & Consulting has good reasons to celebrate in 2021
April 6, 2021 – 11:51 am
2021 is the European Year of Rail, DB E&C is celebrating its fifth anniversary at the beginning of April, Niko Warbanoff is celebrating 10 years as our CEO, and we look back on 55 years of engineering expertise. We have plenty to celebrate this year. Join in and learn more about our past and our future as a driver of Strong Rail in Germany and around the world.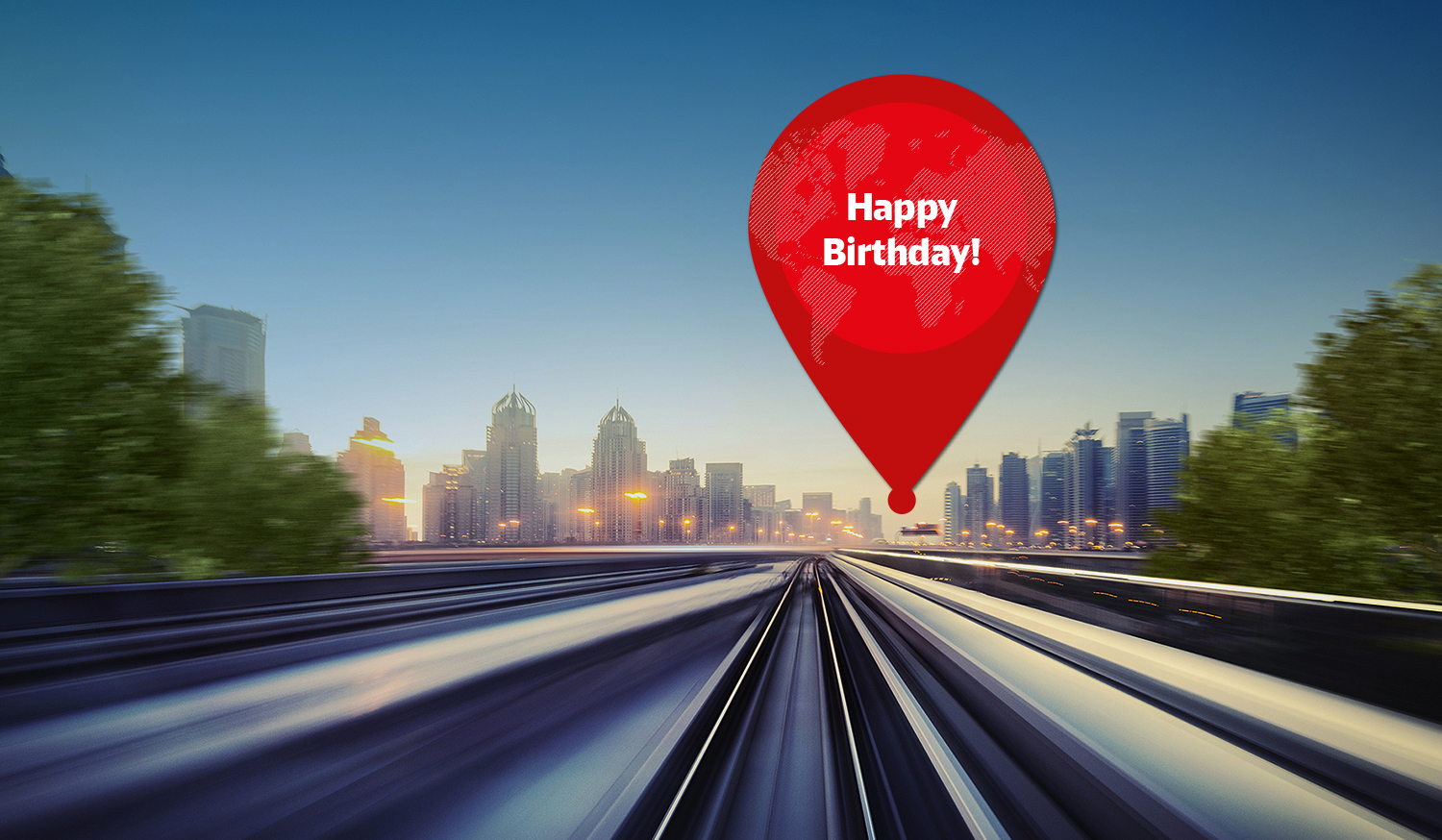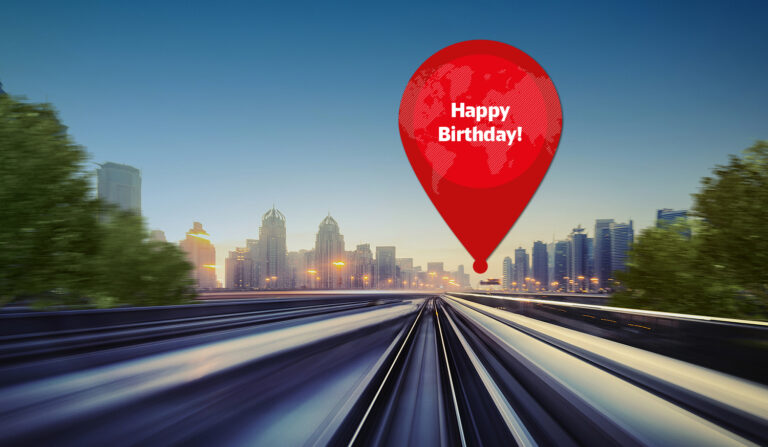 We have put together a series of articles, which we will be publishing over the coming months, to thank our clients and partners for the excellent cooperation and our accomplishments together over the past decade. For example, over the course of the year we will be reporting on topics such as select Trans-European Networks, or TENs, and our participating projects. The TENs are one of the EU's major contributions to creating mobility in Europe that is viable for the future, not least in the area of rail transport. At the end of May, join us as we celebrate the anniversary of high-speed transport and learn more about our high-speed projects around the world. We'll start today by taking a step back in time and looking at how it all began and at what we have accomplished so far.
5 | 55 | 10 – Our anniversary numbers for 2021
DB Engineering & Consulting celebrated its fifth anniversary on April 1, 2021, and, despite its young age, it already has a 55 year history – over half a century of offering successful engineering services in the rail market.
Deutsche Bahn began to market its engineering services globally on May 26, 1966. Deutsche Eisenbahn-Consulting (DE-Consult) had just been established in Frankfurt, Germany and had eight employees. New challenges emerged following German reunification in 1990. The two state rail companies – and their engineering firms – were merged on September 1, 1994. The different project companies were consolidated in 2003 to create DB ProjektBau to improve coordination of Deutsche Bahn's multiple infrastructure projects that were under way at that time to restore a shared German rail network. DE-Consult, whose responsibilities included international projects, became a subsidiary of the new company.
Rail's global renaissance and the rise in demand for consulting and engineering services that it entailed prompted the transformation from DE-Consult to DB International four years later. The name change also brought about an expanded business model. DB ProjektBau was responsible for designing and carrying out domestic projects, while DB International increasingly developed into a full-service provider for international engineering and consulting and also became a mainstay for Deutsche Bahn in the non-DB market in Germany.
In 2014, the German government and Deutsche Bahn signed the Performance and Financing Agreement (LuFV II), which provided for extensive investment in rail from 2015 to 2019. To put itself in a better position to tackle these national challenges, Deutsche Bahn consolidated its expertise by merging DB ProjektBau and DB International on April 1, 2016, creating DB Engineering & Consulting, DB's global engineering and consulting company.
Today we are DB Engineering & Consulting, with some 5,200 employees from 84 countries and a presence on all continents through a number of branch offices and affiliates. Our employees are crucial to our success as an engineering and consulting company. They put their technical expertise and intercultural experience to use in our clients' projects, and through their efforts are shaping the railway for the world of tomorrow.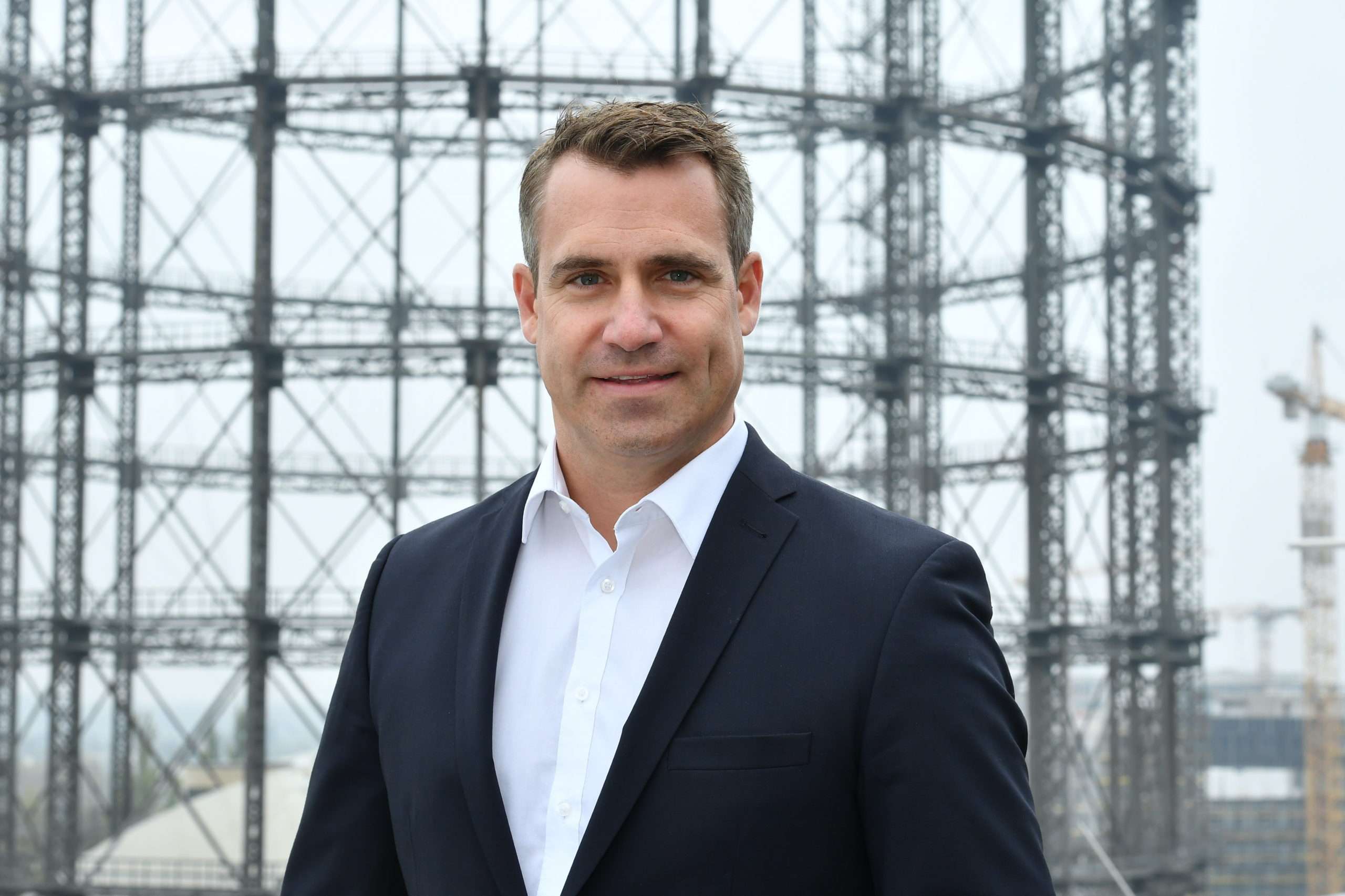 Niko Warbanoff became CEO of DB International in 2011 and is celebrating his 10th anniversary, now as CEO of DB Engineering & Consulting and CEO of the DB E.C.O. Group. Rail is his passion, and driving rail's growth in Germany and around the world by offering innovative products and services is what informs his approach to doing business. It is in no small part thanks to him that we, as one of the world's largest engineering and consulting companies in the rail sector, can be proud of our important contribution to the future of rail.
The need to bundle and interconnect rail, engineering and digital expertise to create meaningful services has only continued to grow since DB E&C was established. We will need to be a full-service provider if we are to tackle the major challenges of our time and better meet the needs of our clients. That's why we consolidated our engineering, consulting and operations disciplines under the DB E.C.O. Group in 2019. Since that time, DB Engineering & Consulting, Deutsche Bahn International Operations*, infraView** and ESE*** have worked together to provide forward-looking engineering, consulting and operations services. Our mission is to merge our expertise in the integrated rail system with digital technology along the entire length of the value chain. Together, we design innovative and sustainable solutions that shape the future of mobility and transport around the globe.
What are our plans for the future?
"How can we overcome the challenges of globalization, urbanization, global population growth, and most of all, climate protection? What can we do to contribute? And how will our clients benefit? As an organization that shapes change, we will continue to ask ourselves these questions in the future. Together with our excellent team, we will continue to impress clients with our innovative products and services. These are what we contribute to the Strong Rail program in Germany and around the world", says Niko Warbanoff, CEO of DB Engineering & Consulting.
Strong partners under the DB E.C.O. Group umbrella:
Contact
Sarah Geißler
Head of
Marketing & Communications
DB Engineering & Consulting
EUREF-Campus 14
Torgauer Strasse 12-15
10829 Berlin
Germany
E-Mail
---
Our news categories