Integrated Report: Deutsche Bahn publishes sustainability figures
May 27, 2021 – 7:46 am
The climate targets in Germany and Europe can only be met if we shift more traffic to rail, the environmentally friendly means of transport. Deutsche Bahn is acutely aware of its responsibility for the environment and society, and the part it plays in this.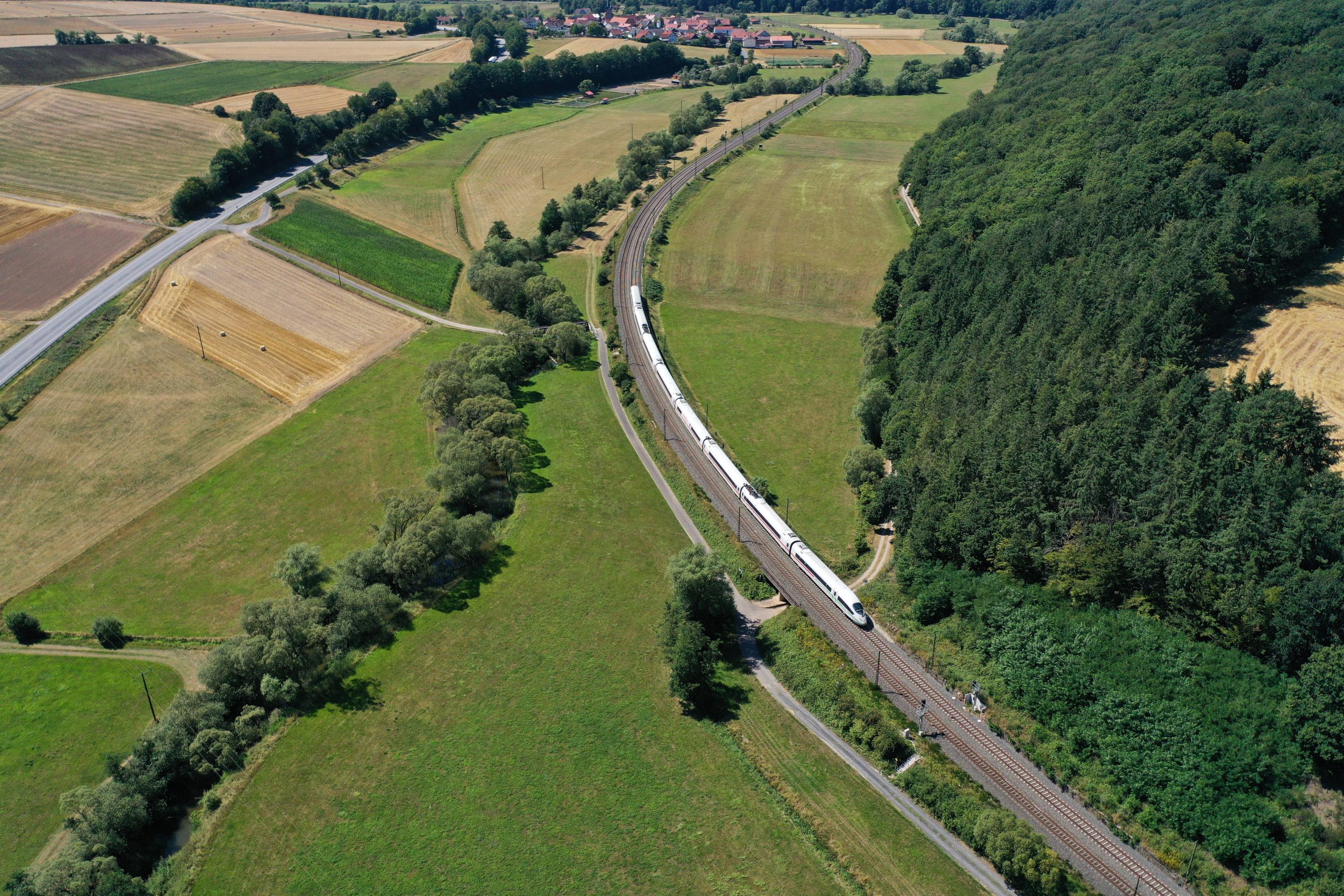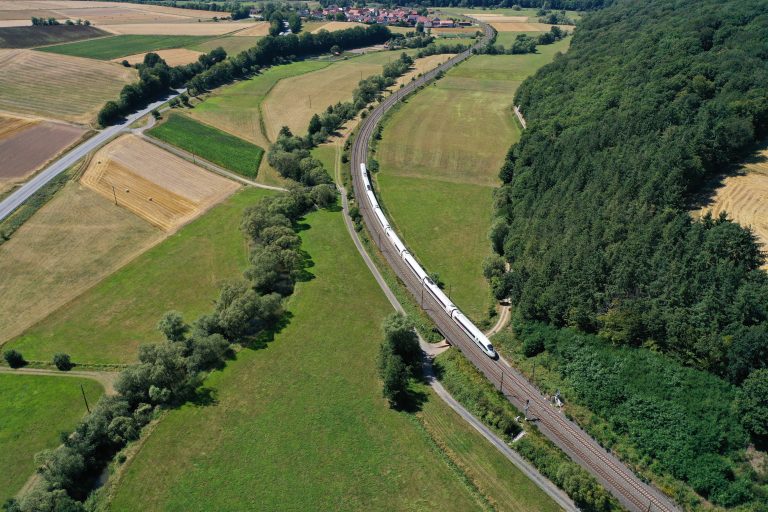 The company provides information on how business is developing at regular intervals in the Integrated Report – this includes the progress it is making with its Green Transformation.
Integrated report for 2020 published
In order to press ahead with the Green Transformation, Deutsche Bahn has identified five key areas for action:
climate protection,
nature conservation,
resource protection,
noise reduction and
social responsibility.
The key figures for each of these fields can be found in the 2020 Integrated Report.
A closer look at the key figures
In terms of climate protection, the share of renewable energy in Deutsche Bahn's traction current mix was increased from 60.1% in 2019 to 61.4% in 2020. Specific greenhouse gas emissions were reduced by over 34% compared to the 2006 figure.
In nature conservation, Deutsche Bahn has implemented or planned more than 38,000 projects for protecting nature and wildlife since 2010.
With regard to resource protection, the goal of maintaining the waste recycling rate at over 95% was achieved. In addition, about 3.2 million metric tons less waste was generated last year than in 2019, and water consumption was also reduced.
On the subject of noise reduction, Deutsche Bahn achieved its goal of halving rail traffic noise by the end of 2020, by implementing noise mitigation measures on more than 2,000 kilometers of track and making all of DB Cargo's freight cars in Germany quiet cars. Moreover, the noise control target for 2030/2050 was presented at the end of 2020.
In terms of social responsibility, Deutsche Bahn is continuing to work on increasing the proportion of women in management positions to 30% by the end of 2024. Progress was made in this area in 2020, with the proportion of women at management level excluding the Supervisory Board increasing to 20.7%.
Major renewable power package
A milestone of the past year was the signing of three new renewable power contracts with a combined volume of about 780 gigawatt hours of green electricity – Deutsche Bahn's largest green traction current package to date. With this amount of hydroelectric, wind and solar power alone, it would be possible to operate about 40,000 trains for more than 20 days. Deutsche Bahn has thus further strengthened its leading position in the use of renewable power in Germany.
Learn more about sustainability at Deutsche Bahn here.
Contact
Sarah Geißler
Head of
Marketing & Communications
DB Engineering & Consulting
EUREF-Campus 14
Torgauer Strasse 12-15
10829 Berlin
Germany
E-Mail
---
Our news categories