Sustainable optimization of the ICE-T fleet´s maintenance
October 26, 2020 – 9:09 pm
In September 2019, DB Fernverkehr faced the challenge of having to outsource the revision of its ICE-T fleet at short notice. Thanks to the experts from DB Engineering & Consulting and MSG, the first train was released one year later and a sustainable foundation for future cooperation was laid.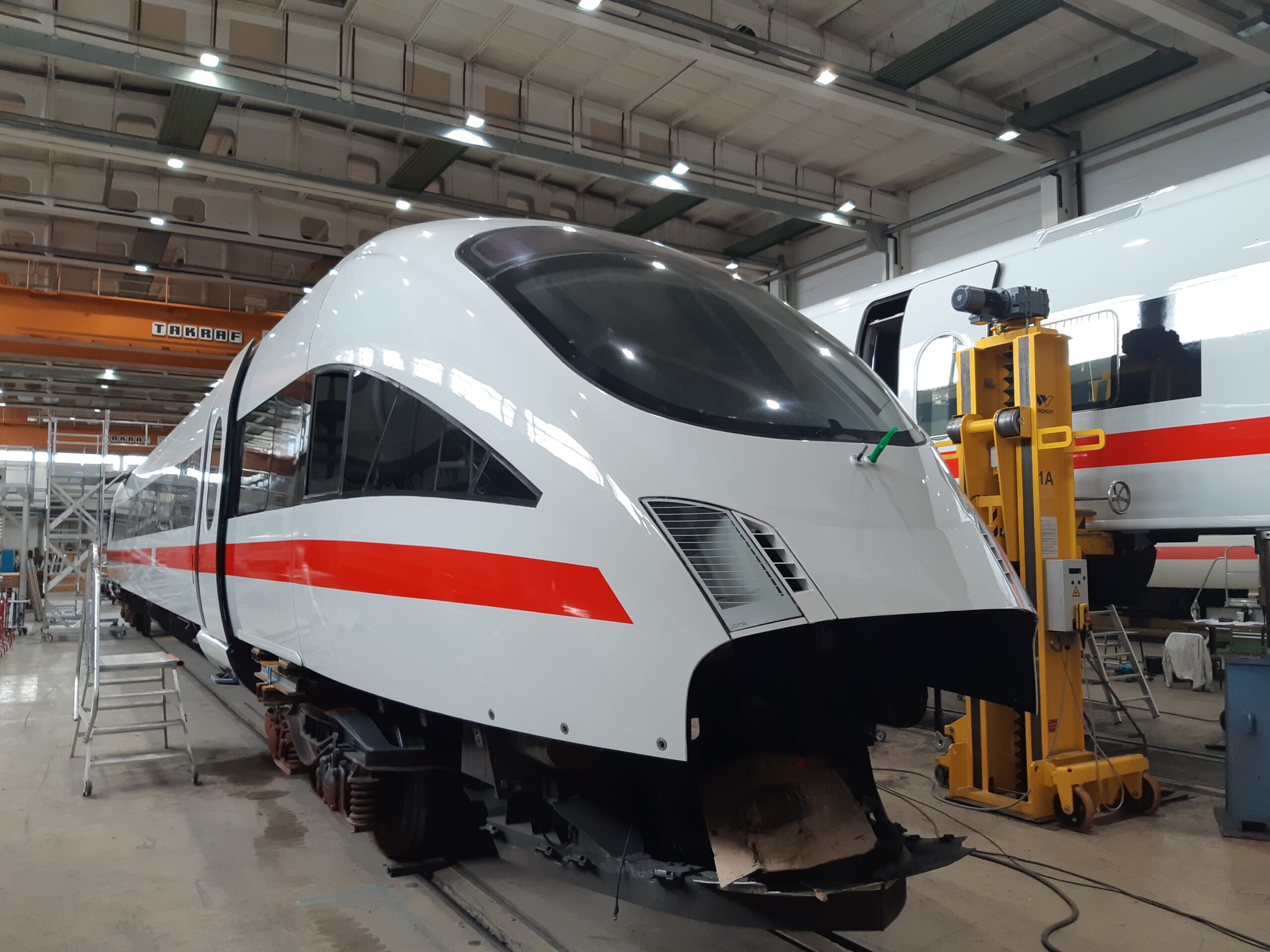 Successful maintenance is an important success factor for a well functioning railroad operation. In September 2019, the ICE-T fleet management of DB Fernverkehr was told that the inspections planned for 2020 in accordance with §32 EBO (Railway Construction and Operating Regulations), maintenance level "IS 700" (inspection after 16 years or 3.3 million km), could not be carried out at the plant of DB Fahrzeuginstandhaltung in Krefeld, Germany. Consequently, the challenge was to find an external solution in the shortest possible time in order to get this measure of heavy maintenance qualified and implemented in a way that was compliant with regulations and procedures:
Furthermore, it was also necessary to ensure the supply of materials and components for this complex work in a timely and appropriate manner.
At the same time, the processes, procedures and structures in the external plant had to be registered and adapted so that it was not only possible to lead the first train through production almost on time, but also to feed it back into the plant production after completion with feedback of all work in the Maintenance Management System (SAP-ISI) without losing safety and quality.
A further goal was to establish process reliability in the plant for the IS 700 vehicles that would then follow and to guide them through production with a structured preview.
Complex tasks around the ICE-T fleet revision
A team of experts in project, fleet and maintenance management from DB Engineering & Consulting's Consulting department successfully tackled this complex task as the interface between DB Fernverkehr and the external maintenance company MSG.
8,000 production hours were achieved with more than 1,000 orders in SAP ISI and test runs from Halle to Erfurt and from Erfurt to Weimar in Germany took place. Afterwards, the project participants managed to put the first railcar back into operation, which was put into production without any time lead for organizational preparation.
Methods of successful implementation
Paint preparation and front coupling

Pronautic cabling on the bogie, upgrading after water ingress

Reconditioned bogies with tilting technology, compact unit
In this project, the consulting team developed and implemented, both for fleet management in Frankfurt am Main and for the MSG production facility in Halle-Ammendorf, procedures and methods for:
transparent production control
active and target-oriented communication between the parties involved
centralized data storage in a common data room
control in SAP ISI for production and controlling
Furthermore, concepts for the rule-compliant proof of work in accordance with the principles of railroad safety were developed.
Our experts thus not only contributed to the completion of the first ICE-T in top quality, but also to the establishment of sustainable processes that ensure plannable maintenance execution and – if necessary – the basis for the successful further outsourcing of maintenance services.
Curious about our work?
Contact
Sarah Geißler
Head of
Marketing & Communications
DB Engineering & Consulting
EUREF-Campus 14
Torgauer Strasse 12-15
10829 Berlin
Germany
E-Mail
---
Our news categories