Taking on Britain's overhead line equipment (OLE) design challenge
July 5, 2021 – 7:30 am
Experts for overhead line equipment and electrification at DB Engineering & Consulting have completed a study to see how the best practice from Deutsche Bahn in Germany could benefit Britain's railway network.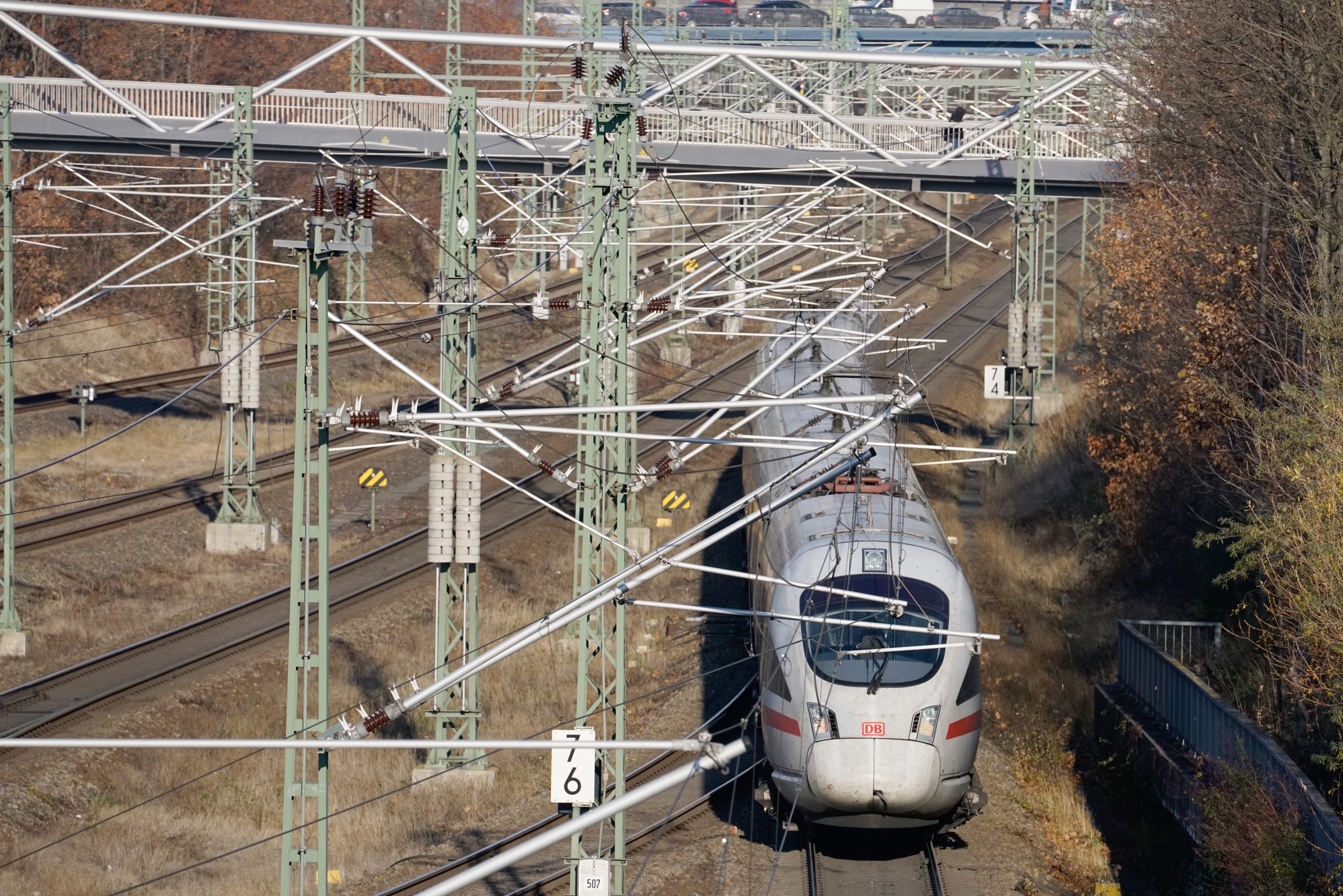 The report included findings and recommendations on how the current design processes and parameters could be optimised to deliver electrification projects in a more efficient and cost-effective way. These considerations included:
The introduction of lattice and double channel masts as a steel reduction measure;
Higher structural utilisation of masts;
The adoption of bird protection measures and more stringent safety clearances;
A simplified Twin Track Cantilever construction;
Adoption of more stringent requirements for traversing OHL under bridges, with mitigation options for cases that could not otherwise be spanned;
Larger focus on drilled or rammed pile foundations;
The introduction (pantograph dependant) of a larger zig-zag arrangement for speeds under 250km/h.
In March 2020, Network Rail, Britain's rail infrastructure manager, commissioned DB Engineering & Consulting to conduct a case study into alternative OLE design practices to help inform a potential review of Network Rail standards and working practices.
Delivered virtually as a result of the COVID-19 pandemic, the report was the result of a collaborative effort between offices in Cologne and Berlin in Germany, Bangalore in India, and the UK.
"Tailored" design approach
DB Engineering & Consulting was provided with real design data for a route between Manchester and Liverpool and produced alternative designs for the overhead line equipment (OLE) support structure types using a "tailored" German design approach and adapted relevant project specific standards that would work for the UK network. This hybrid approach involved compromises. For example, the wind speed, contact wire heights and zig-zag were based on UK values while the structures, method and calculations were based on DB approaches. DB Engineering & Consulting produced Building BIM models of the structures, a bill of quantities, drawings, a report and included Network Rail in the design process.
The study is currently being reviewed to see how the approach applied could be rolled out into standard UK design processes.
Christian Hünefeld, DB Engineering & Consulting's Director UK, said: "This project is a great example of international teams combining their expertise in a virtual environment to deliver a project in close collaboration with a client. The exceptional customer satisfaction is also proof that highly diverse teams with different mind sets are able to achieve outstanding results.
"COVID-19 has created new challenges for us to overcome, but we have been able to find solutions and successfully deliver a project that will have a long-term impact on the way OLE systems are designed in Britain."
Successful collaboration
DB Engineering & Consulting engineers worked in close collaboration with Network Rail, engaging in regular exchanges that included interesting and constructive discussions on the physical and technical requirements and design processes necessary for the design of overhead contact lines.
Contact
Sarah Geißler
Head of
Marketing & Communications
DB Engineering & Consulting
EUREF-Campus 14
Torgauer Strasse 12-15
10829 Berlin
Germany
E-Mail
---
Our news categories