Geotechnical monitoring
From measurement concept to data evaluation
Geotechnical monitoring is the innovative solution for digital construction supervision. Using geodetic sensors, it facilitates cost-efficient, reliable, continuous monitoring of structures during the design, construction and acceptance phases.
Geotechnical monitoring is the continuous recording, analysis, and interpretation of deformations to monitor changes in the infrastructure or environment.
Matthias Burg
Expert Geotechnical monitoring
E-Mail
The collected data is then processed and visualized using our own analysis tools. Geotechnical monitoring can be used for various purposes such as monitoring bridge, rail or road infrastructure. It is also possible to continuously monitor landslide-prone slopes, bodies of water or similar natural structures.
The aim of geotechnical monitoring is to provide continuous, safety-relevant monitoring of geometric changes that occur in natural and man-made structures. By continuously monitoring and analyzing spatial data, geotechnical monitoring can help to minimize risk, improve the efficiency of infrastructure and processes, and support decision-making in a variety of areas.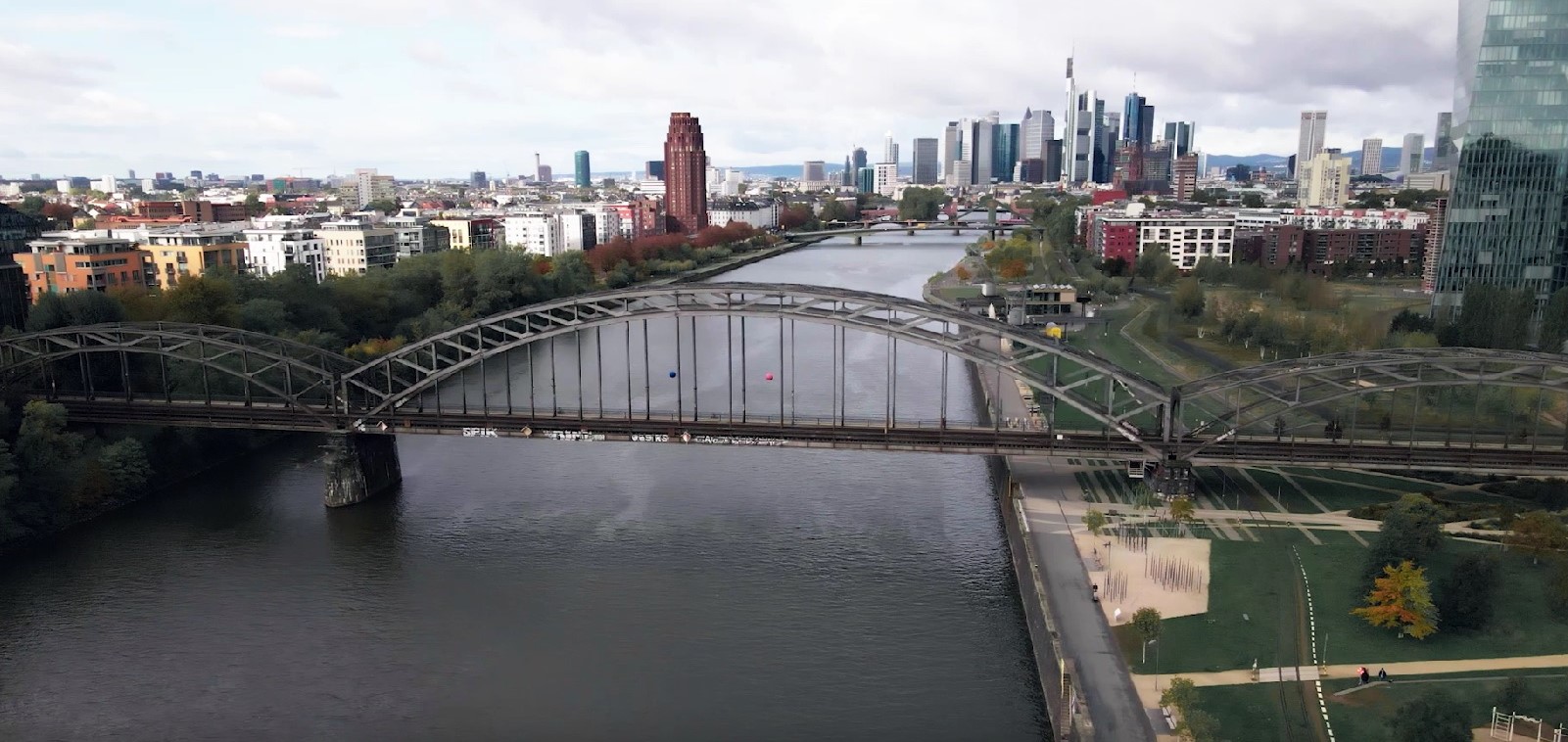 Interdisciplinary in nature, geotechnical monitoring combines measurement methods from geodesy, geotechnical engineering and geophysics. It involves developing and implementing practical measurement methods to assess the complex behavior of structures.
Geotechnical monitoring makes it possible to continuously monitor the following measured values:
1D, 2D, and 3D changes in structures
Gradient of structures in two axes
Strain (for example, steel or concrete)
Acceleration
Vibration
Temperature, air pressure, humidity, wind speed
Snow load
Level, pore water pressure
Crack movement
Wireless or wired sensor solutions are connected via standard protocols. With our analysis portal, data can be collected online as well as locally via a platform-independent browser application.
One tool for many users
Before construction begins, structures should undergo survey monitoring over an extended period of time so that better decisions can be made when it comes to planning construction.
During construction, live data and alerts are essential to ensure the safety of all parties involved. An alarm system needs to be in place to notify the relevant parties if certain limits are exceeded. Moreover, clients often want to be able to see the impact of construction work on their structures in real time. After construction, data is needed to demonstrate that construction was carried out successfully. Sensor technology therefore supports commissioning after construction.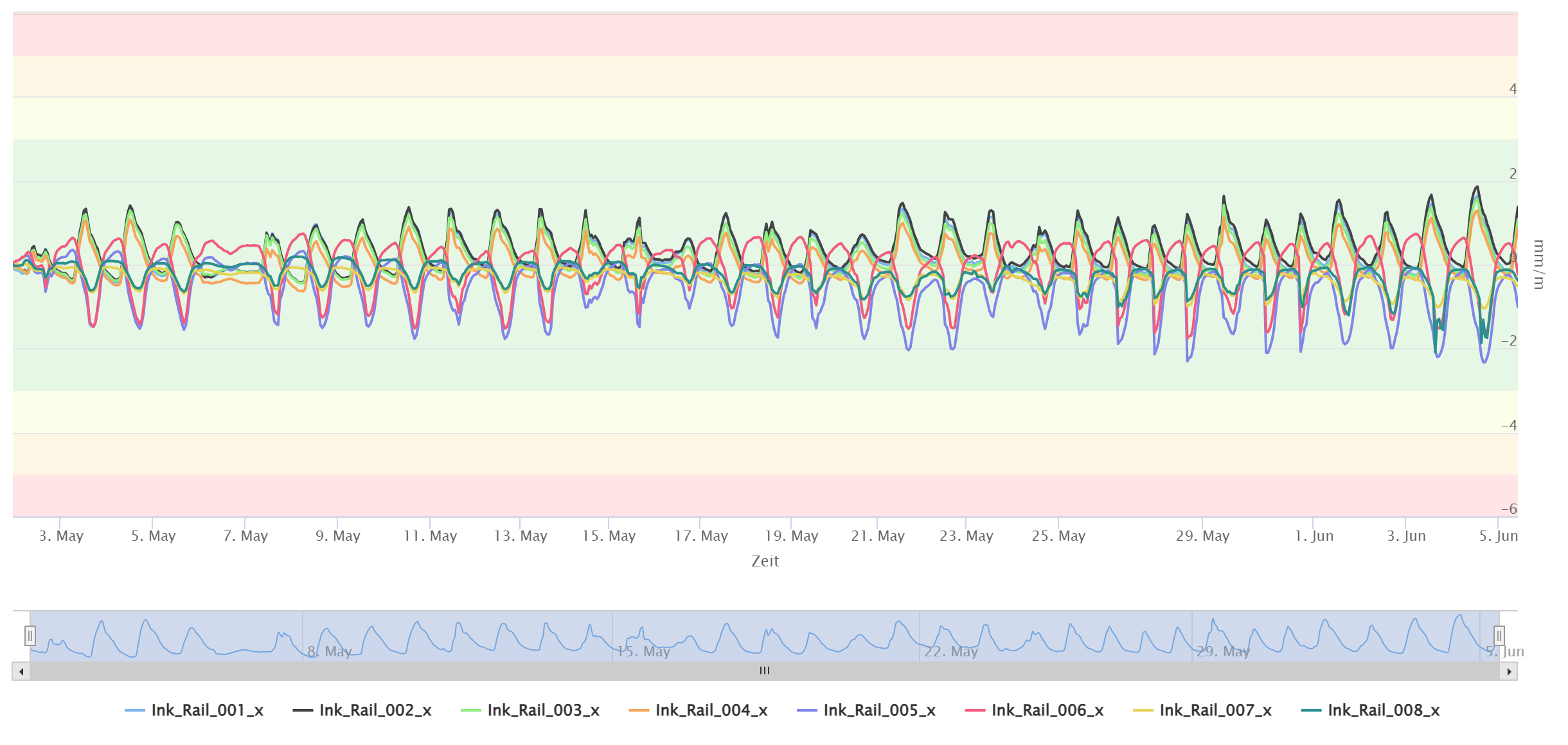 Our services
In the field of geotechnical monitoring, our broad team of experts can support you in all project phases.
Consulting and design
Technical geotechnical monitoring consulting on sensors, conformity with guidelines, and design and tendering
Comprehensive project management throughout the entire life cycle
Audits and verification of design and tender documents
Drafting, verification of geotechnical monitoring measurement concepts and tender documents
Testing of measurement concepts in accordance with Guideline 883.8000
Operations
Sensor installation, operation, maintenance and dismantling of sensor technology
Creation and provision of an analysis platform with user rights tailored to your project
SMS, e-mail and call alerts when limit values are exceeded
24/7 access on mobile devices, desktops or tablets
System compliance in accordance with Guideline 883.8000
Special analyses in postprocessing (for example, evaluation of high-speed measurements)
Our sensors
Electronic water levels
Inclinometers
Potentiometers
Total stations
Laser distance meters
Inductive measurement procedures
Accelerometers
Data analysis
Evaluation of existing data
Data visualization on a web interface by means of a floor plan display with current values, diagrams with limit and alert values also displayed
Special evidence provided through separate analyses
Benefits of geotechnical monitoring
Geotechnical monitoring throughout all construction phases
Live data on structural conditions available on site and in the cloud
High-precision sensors and data loggers suitable for construction sites
Narrowband, LoRa and battery-powered options available
Better design
Geotechnical monitoring can improve design processes because it can observe how the geological environment influences structures. For example, risks and opportunities can be identified early on and taken into consideration accordingly.
Early warning system
Geotechnical monitoring can serve as an early warning system by providing insight into changes in the structure and environment. For example, defects in bridges can be detected early on and appropriate measures can be taken.
Efficient use of resources
Geotechnical monitoring enables resources to be used more efficiently. For example, work steps during construction can be supported and optimized with real-time measured values.
Improvement to infrastructure
Geotechnical monitoring can also help to improve the infrastructure. For example, roads and bridges can be designed and built with geological conditions in mind.
Economic benefit
The life span of structures can be extended significantly through the use of sensor technology. Detecting damage early on can drastically minimize the cost of repair. In addition, "predictive maintenance" can also prevent downtimes in the infrastructure.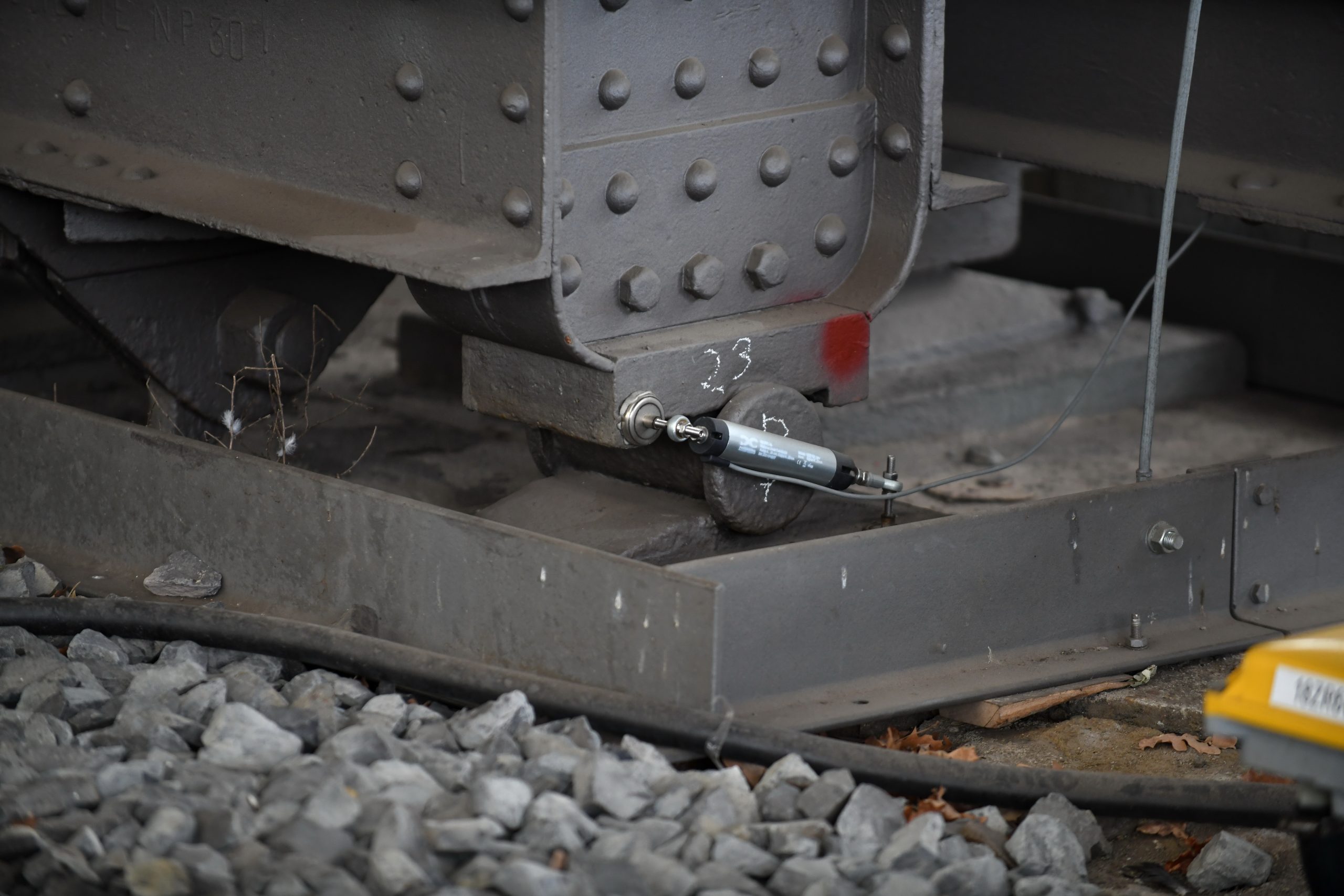 Geotechnical monitoring in action
Berliner Ostbahnhof
System highlights

94 potentiometers for monitoring the support structure (accuracy <0.01 mm)
5 weather stations for observing wind speed and direction
Snow scale for real-time determination of snow load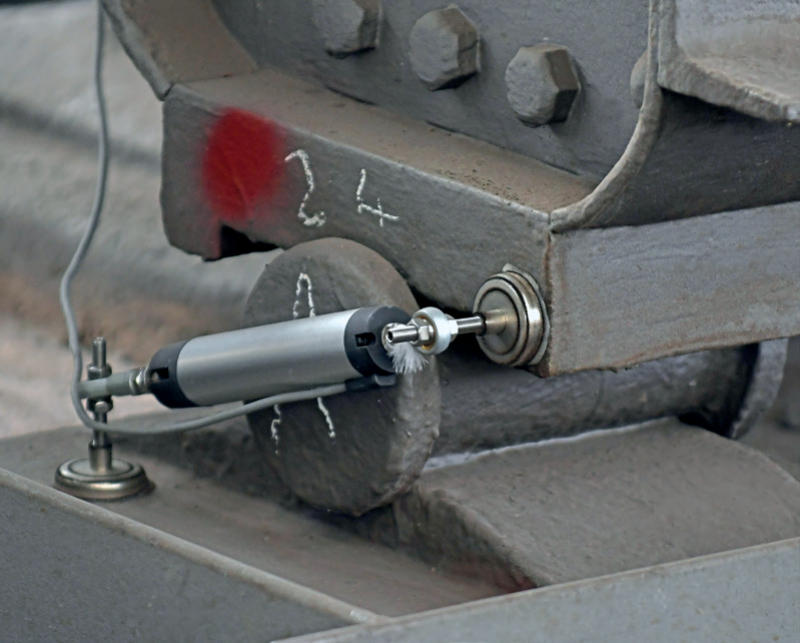 Frankfurt Central
System highlights

4 total stations with 110 prisms on the portal arch and rib vault (accuracy <0.4 mm)
100 electronic water level sensors over 1 km for measuring heave and settlement (accuracy <0.2 mm)
20 crack meters for monitoring gap sizes (accuracy <0.01 mm)
8 laser distance meters for monitoring the tunnel span and the support structure (repeatability ± 0.3 mm)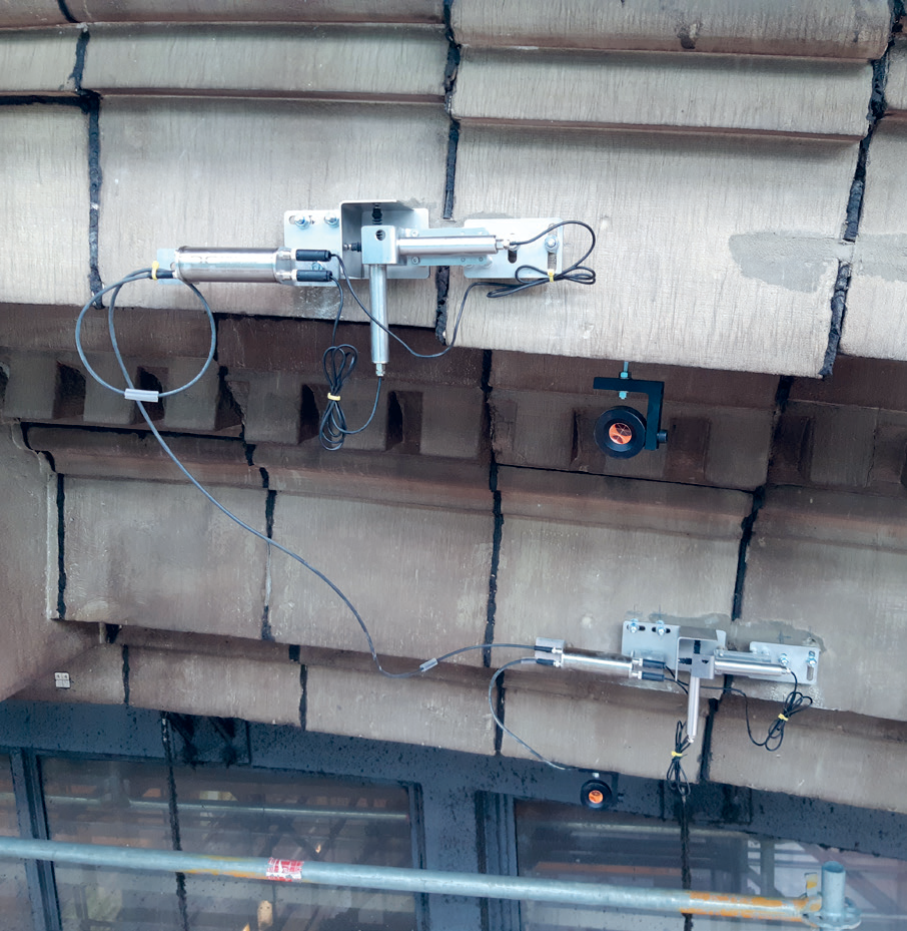 Contact us
Would you like to learn more about geotechnical monitoring at DB Engineering & Consulting? Please fill in the contact form and provide us with some information about you and your company so we can better prepare for our first meeting. We look forward to hearing from you.