Romania's busiest airport: rail connection in Bucharest completed
February 2, 2021 – 8:51 am
Together with Romanian consortium partners, DB Engineering & Consulting has successfully connected Terminal T1 of Bucharest's Henri Coandă International Airport to the rail network.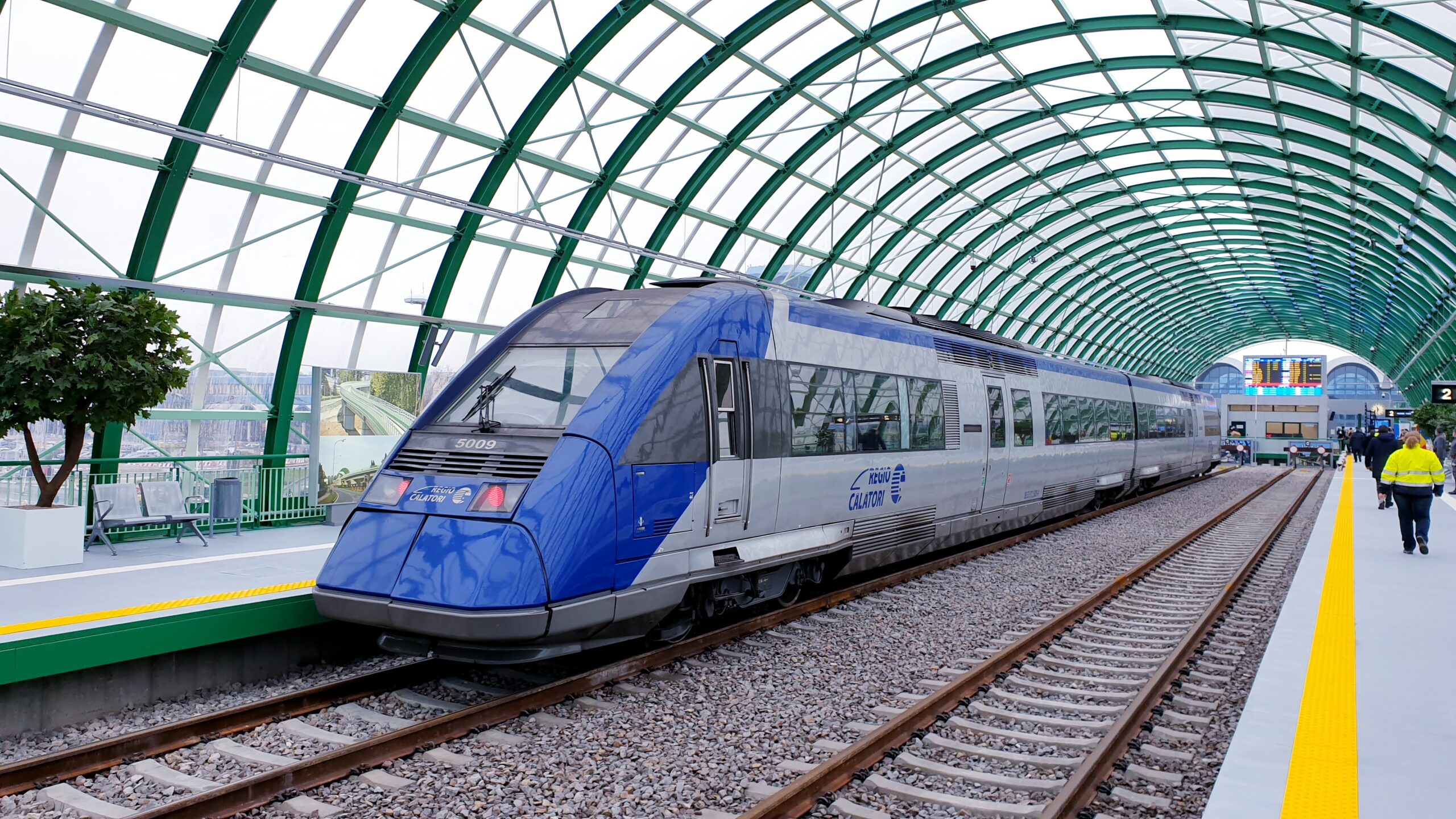 DB Engineering & Consulting is part of a Romanian consortium with the construction company SC Arcada Company SA and design partner SC ISPCF SA. Together they have successfully finished the rail connection to Terminal T1 of Bucharest's Henri Coandă International Airport. The completion represents Phase I in the modernization of the Bucharest North – Henri Coandă International Airport Bucharest rail line.
The airport, formerly known as Bucharest Otopeni International Airport, was renamed in 2004 in honor of the Romanian flight pioneer Henri Coandă and is located north of the country's capital. This current project will facilitate a sustainable transport link to Romania's busiest airport.
Faster, safer and more accessible
The implementation of this project has created a fully connected rail system and increased the transport accessibility for the population of Bucharest, granting a safer journey from the city center to the airport and reducing travel time, which will now only be around 20 minutes for the 16 km long trip. The existing rail network connects to the newly built airport station located adjacent to Terminal 1 via a new 3 km single track.
The project had a contract duration of 18 months, of which 4 months was for the design phase and 14 months for the execution, and was completed in December 2020.
Project scope at a glance
DB Engineering & Consulting's design services for the project included:
The 3 km long rail line to be built had the following technical parameters:
viaduct of 1.52 km across the busiest national road, DN1 (Bucharest – Ploiesti)
3 culverts
1 electronic interlocking
1 station for passengers at terminal T1
A look back: our ventures in Romania so far
DB Engineering & Consulting has been involved in the modernization of Romania's railways since 2003, being engaged as the technical consultant and performing construction supervision for the upgrade of the Bucharest – Constanta and Arad – Curtici rail lines. Both are sections of Corridor IV, one of the pan-European transport corridors and the shortest land connection between Greece and Central Europe. Furthermore, since 2015 Bucharest has been home to DB Engineering & Consulting's Design Center Romania, which supports the regions in Germany and other countries with engineering services.
Contact
Sarah Geißler
Head of
Marketing & Communications
DB Engineering & Consulting
EUREF-Campus 14
Torgauer Strasse 12-15
10829 Berlin
Germany
E-Mail
---
Our news categories