DB E&C strengthens its light rail expertise for greener cities
April 4, 2022 – 8:43 am
High performance with a small footprint. Light rails are one of the keys to decarbonizing the transport sector in urban areas. The market demand for engineering expertise is on the rise, in Germany and around the world. DB Engineering & Consulting is continuing to expand its light rail expertise to meet this demand.
Where do we want to live in the future, and how? Three out of four Germans already live in cities. A 2018 study predicts that the share will rise to 84% by 2050. This development is consistent with the global trend toward urbanization, with more and more people living in less and less space. This makes our second question, which the EU is also asking with its European Year of Greener Cities, so relevant: How can we continue to live together in cities in the future, and do so in a climate-friendly way?
Light rail has the potential to make our urban environments greener and more livable. Shifting road traffic to rail reduces greenhouse gases and particulate emissions and increases accessibility to public spaces. One of the engineering projects carried out by our light rail experts in Karlsruhe is a good example of what this can look like in practice.
Karlsruhe case study: light rail instead of highway
The Kriegsstrasse was completely redesigned as part of a combined solution developed for Karlsruhe. The road was essentially a highway running through the city. The redesign left four lanes on the surface and moved two lanes underground. The space that was gained is now used for a light rail line, bike lanes, and a tree-lined avenue.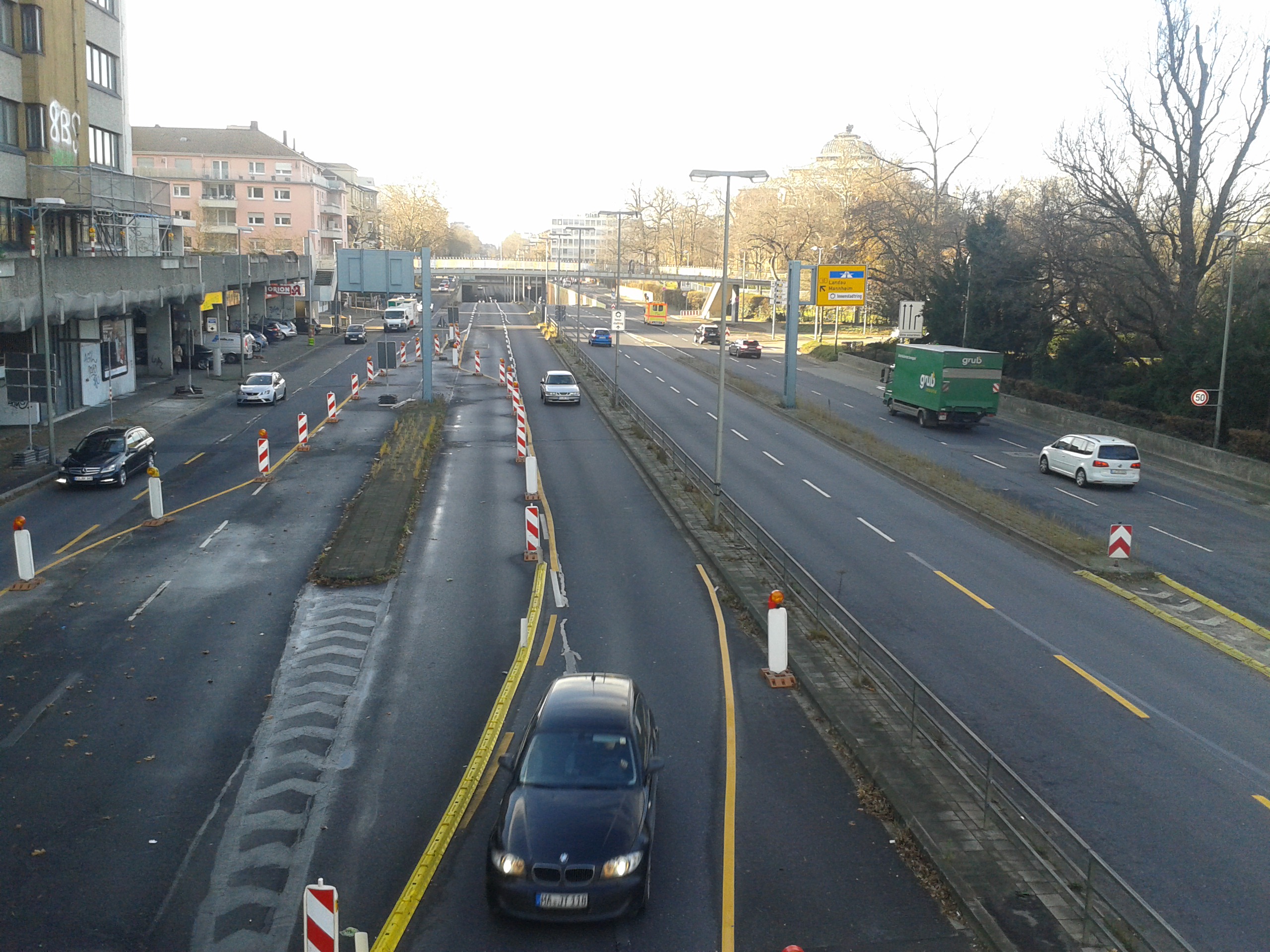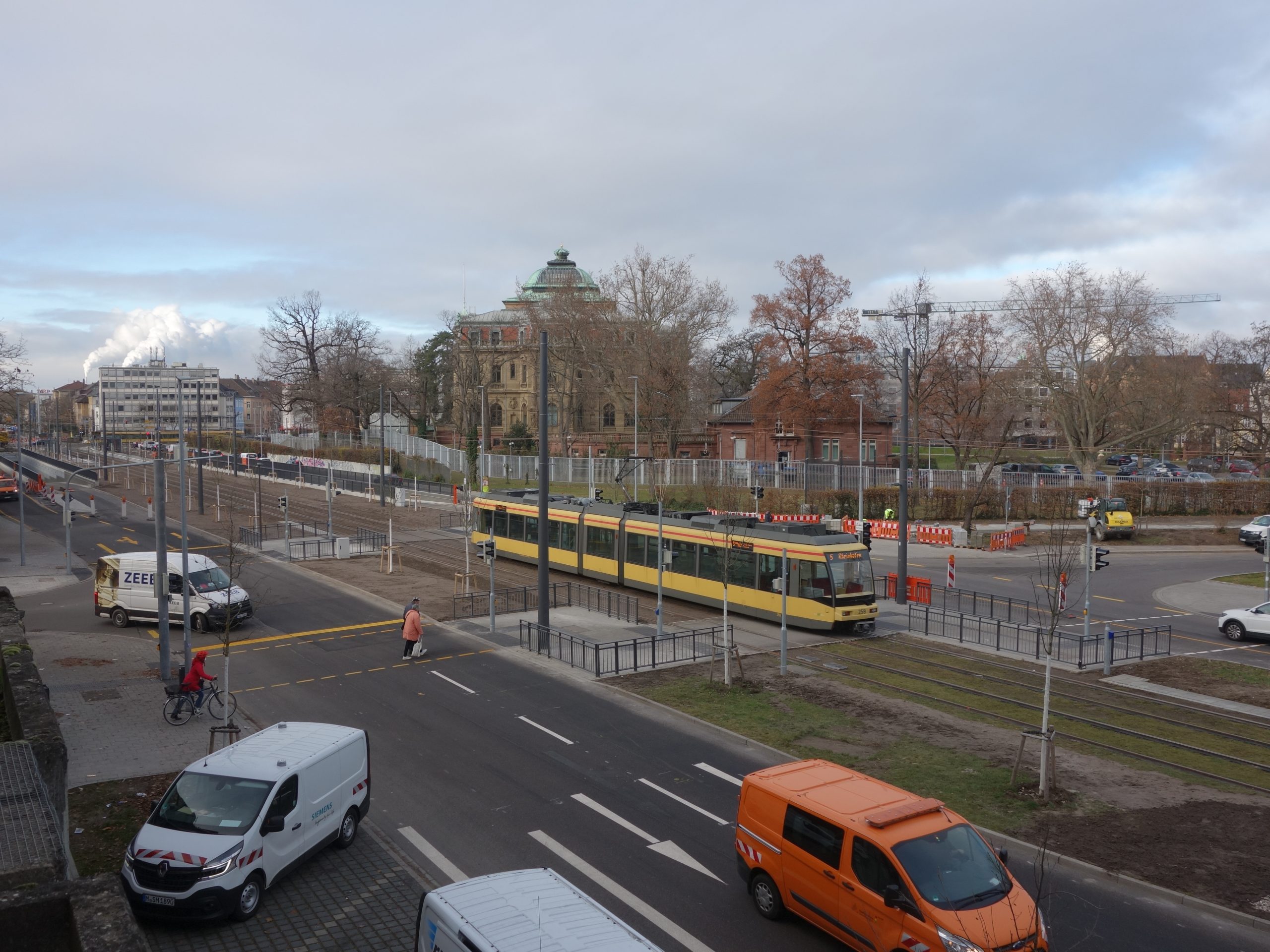 Pedestrians and cyclists now have multiple options for crossing the street, and residential areas and the city center are better connected. DB E&C was responsible for designing the transport facilities for the project.
Not all rail is the same
More and more municipalities and cities are recognizing the potential of light rail. We have provided power supply engineering services for a number of light rail projects in southern Germany in recent years, for example. These projects have created a cluster of direct current railroads in Munich in addition to our center of expertise in Karlsruhe. Light rail expertise is in demand. Because not all rail is the same.
Railroads and light rail both draw their energy from a contact wire that runs above the track. However, the voltage used for light rails is usually 750 V or 1000 V DC, while railroads in Central Europe are usually operated at higher AC voltages, e.g. 15 kV (16.7 Hz) in Germany, Austria, and Switzerland. In systems that use DC voltage, the polarity of the contact line, along with other aspects, also plays a role, which results in different corrosion behavior of the stray current generated during reverse electrical current flow. Since light rails usually run in the city center, designs also need to account for fire protection and urban esthetics.
---
Contact
Sarah Geißler
Head of
Marketing & Communications
DB Engineering & Consulting
EUREF-Campus 14
Torgauer Strasse 12-15
10829 Berlin
Germany
E-Mail
---
Our news categories