Nature in urban spaces: 2022 is the European Year of Greener Cities
February 7, 2022 – 9:35 am
Last year, we dedicated a series of articles in this space to the European Year of Rail. This year we're continuing with an equally important topic. The EU Parliament has declared 2022 the European Year of Greener Cities.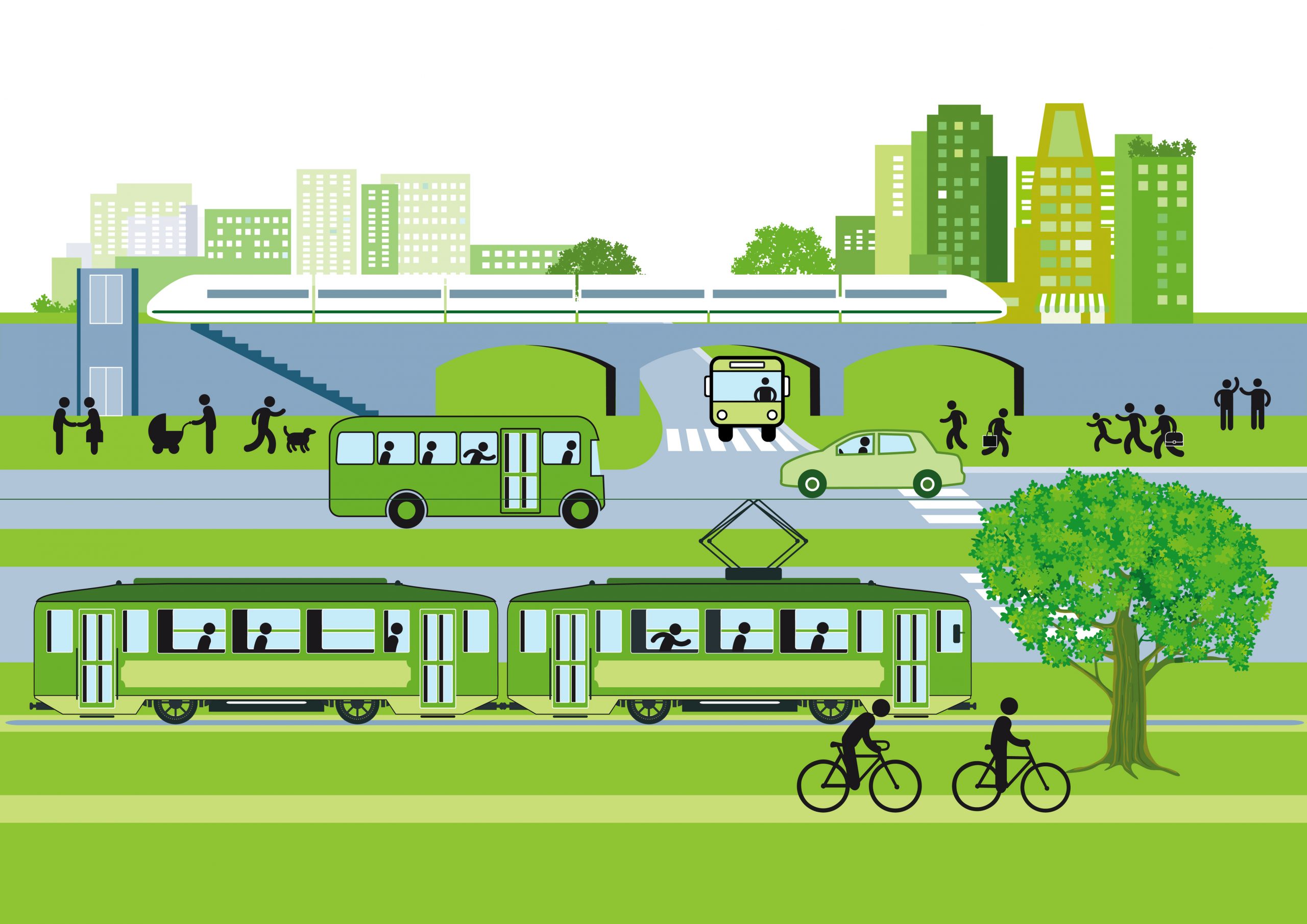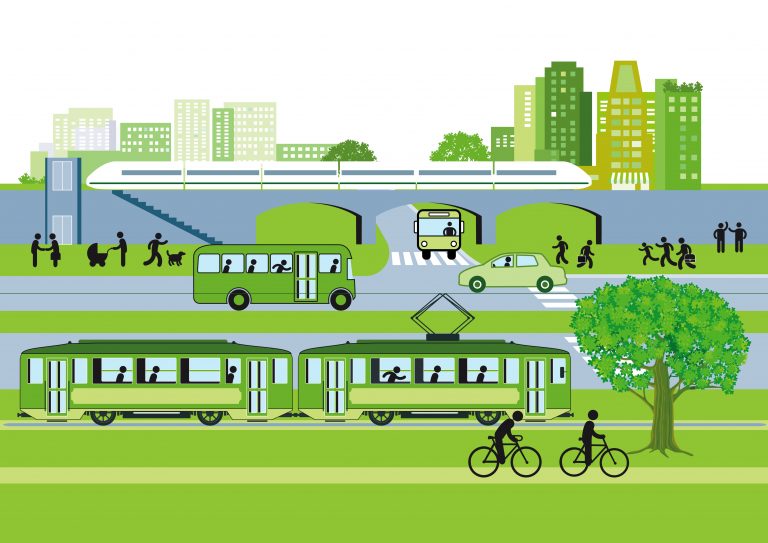 Major aspects of our everyday lives are defined by urban spaces, from the big city to the suburbs. A full 72% of Europe's residents live in cities. By designating 2022 the European Year of Greener Cities, the European Union wants to draw attention to the impact that urban spaces have on the environment and create incentives to make them greener, healthier, and more livable.
Greener cities protect the environment
Urban development has a major impact on the environment because it creates impermeable surfaces, affects wildlife, and generates emissions. It is therefore not only important for us to preserve existing green spaces; we also need to create new ones wherever possible. Rail transport can do double duty. Rail transport generates significantly lower emissions of gases that are harmful to the environment than road transport. In addition, if more people switch from cars to trains, highways, and parking lots in cities can be reclaimed and turned into green spaces.
Better living, healthier people
Aside from the direct impact that urban spaces have on the environment, there are many other important reasons to make cities greener. Greener cities are more livable. Parks, playgrounds and other public spaces are important for physical and mental health. They provide space for culture and social life. What's more, green cities are healthier for the people who live in them. There is plenty of evidence that particulate matter can cause or exacerbate a number of diseases. Plants and trees in urban spaces improve air quality, which contributes directly to the health of people in cities.
The same goes for another health risk. People in urban areas as a whole, but especially those near major roads, often experience considerable stress from noise. Rail transport has an important role to play here as well. Shifting more traffic to rail greatly improves residential areas, especially in inner-city neighborhoods. Busy roads full of speeding cars can make way for neighborhood life and culture. This not only protects the environment and people's health; it also makes cities more attractive overall.
Strong Rail for greener cities
By making 2022 the European Year of Greener Cities, the European Parliament has recognized the importance of sustainable and environmentally friendly urban planning. The work we do at DB Engineering & Consulting helps to make urban spaces greener and more livable, for example, with metro projects, our many station projects, our environmental & geo services, and many other urban mobility concepts in Germany and around the world.
We're helping to ensure that our cities remain vibrant and livable in the future.
Contact
Sarah Geißler
Head of
Marketing & Communications
DB Engineering & Consulting
EUREF-Campus 14
Torgauer Strasse 12-15
10829 Berlin
Germany
E-Mail
---
Our news categories