DB garners top spot in CDP climate ratings
January 14, 2021 – 12:38 pm
CDP climate ratings 2020 – Deutsche Bahn has been recognized by CDP, an international environmental non-profit organization, for the Group's leading role in corporate sustainability. The award secures DB a spot on the CDP's prestigious A-list in recognition of our efforts to combat climate change.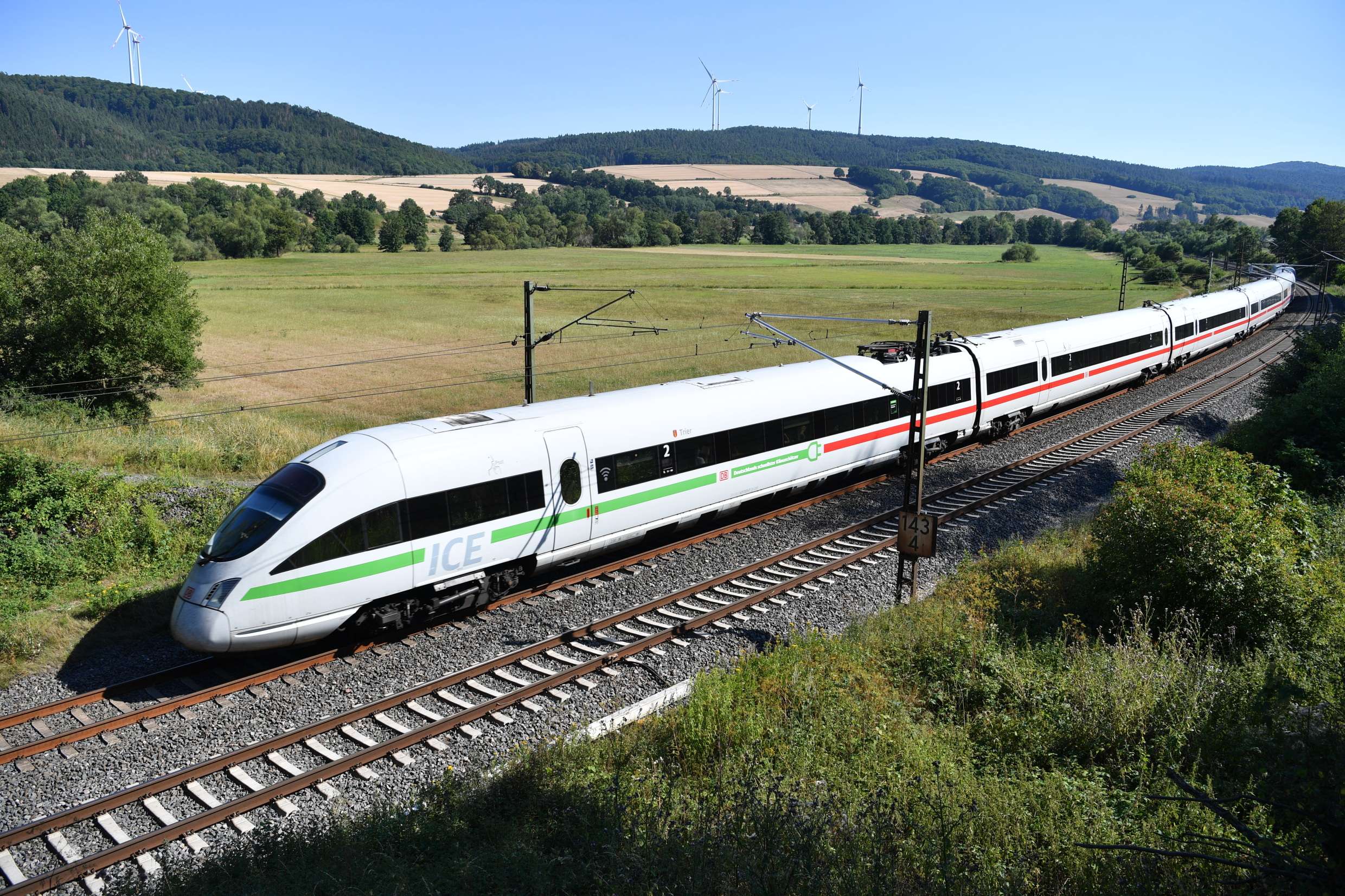 Along with Canadian National Railway, DB has now been named one of the most climate-friendly rail companies for the fourth year running. Deutsche Bahn's place on the A list makes it one of the top 271 companies scored by CDP. Over 9,600 companies disclosed their environmental data. Deutsche Bahn has received a rating from CDP every year since 2015.
Specific targets translate to more accountability
Our A-list rating reaffirms that traveling by rail is a proactive way to protect the climate. Deutsche Bahn's target is to achieve climate neutrality by 2050. To achieve this goal, the Group has set ambitious intermediate targets. By 2030, DB will cut its CO2e emissions by more than half compared to 2006 levels and increase the share of renewable energy in its traction current mix to 80%. By 2038, all the Group's traction current will have been transitioned to 100% renewable energy. These goals are an integral part of DB's Green Transformation, as reflected in our Group-wide Strong Rail strategy.
CDP is an international environmental rating organization and charity based in London. It works on behalf of its members – investors, companies and cities – to help companies disclose their annual environmental data. CDP assesses the companies' efforts to combat climate change, as well as the level of transparency they include in their reporting.
Contact
Sarah Geißler
Head of
Marketing & Communications
DB Engineering & Consulting
EUREF-Campus 14
Torgauer Strasse 12-15
10829 Berlin
Germany
E-Mail
---
Our news categories