Environmental laboratory produces disinfectants for DB
May 23, 2020 – 11:24 am
The environmental laboratory of DB Engineering & Consulting in Kirchmöser, Germany supports Deutsche Bahn in times of Covid-19 with the production of hand disinfectants. Approximately 1000 litres are produced daily at the site. The chemicals are intended for the needs of DB employees on the trains, in the stations and other facilities.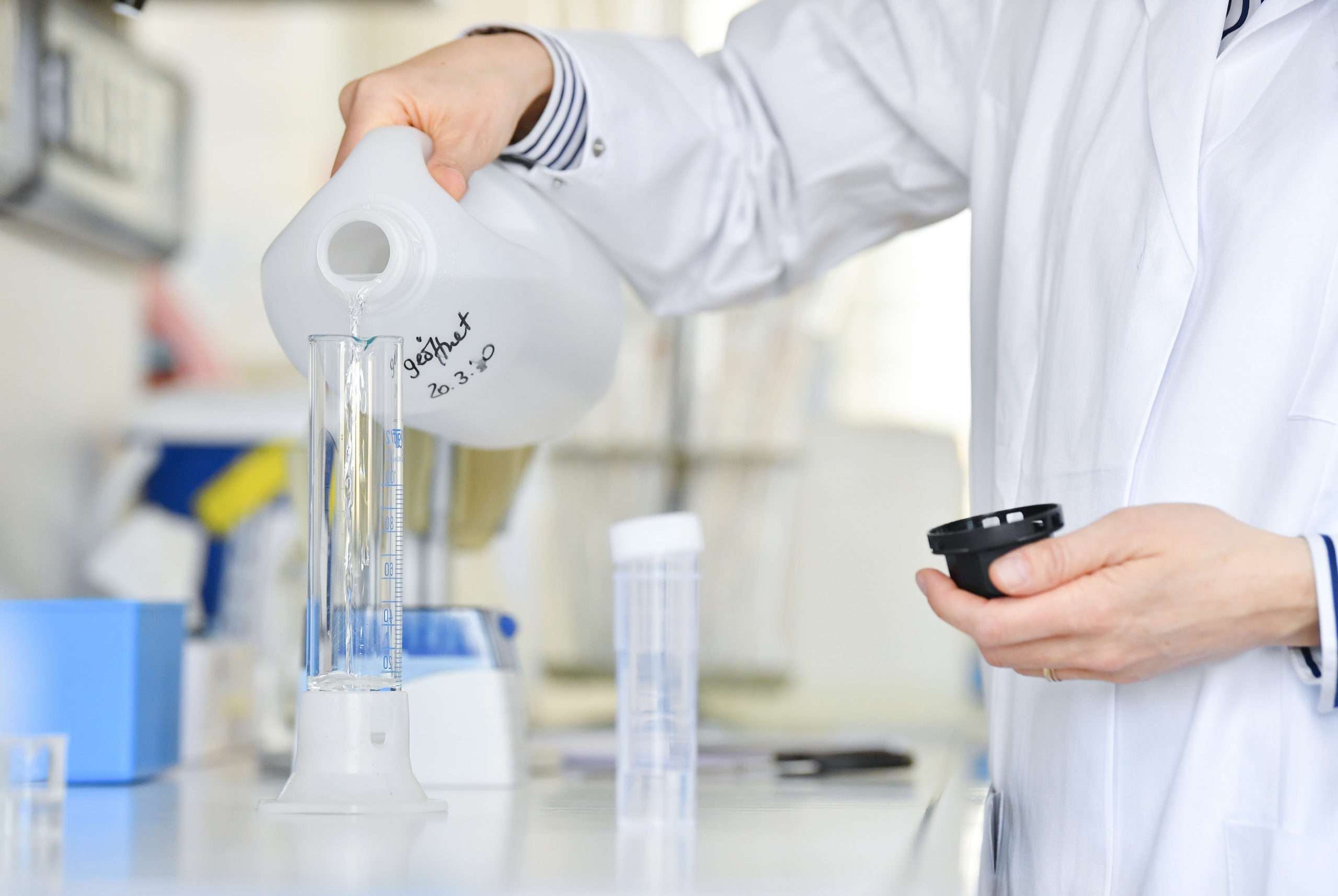 Contact
Sarah Geißler
Head of
Marketing & Communications
DB Engineering & Consulting
EUREF-Campus 14
Torgauer Strasse 12-15
10829 Berlin
Germany
E-Mail
---
Over 40 employees work in the environmental laboratory. The chemists, microbiologists and technical assistants support customers in all questions of environmental protection and occupational safety, because pollutants and hazardous substances can be found almost everywhere. Every year, approximately 37,000 samples from the areas of gravel, soil, mold, air quality and water pass through the plant.
"A great commitment from our employees," adds Niko Warbanoff, CEO of DB Engineering & Consulting. "This special competence is certainly surprising, but it is part of our recipe for success. For our customers we offer laboratory services in addition to the conventional engineering disciplines".