Safe and healthy at work with DB Engineering & Consulting
April 28, 2021 – 9:43 am
Today is the international World Day for Safety and Health at Work. For DB Engineering & Consulting, the safety and health of employees is a top priority throughout the whole year – both nationally and internationally.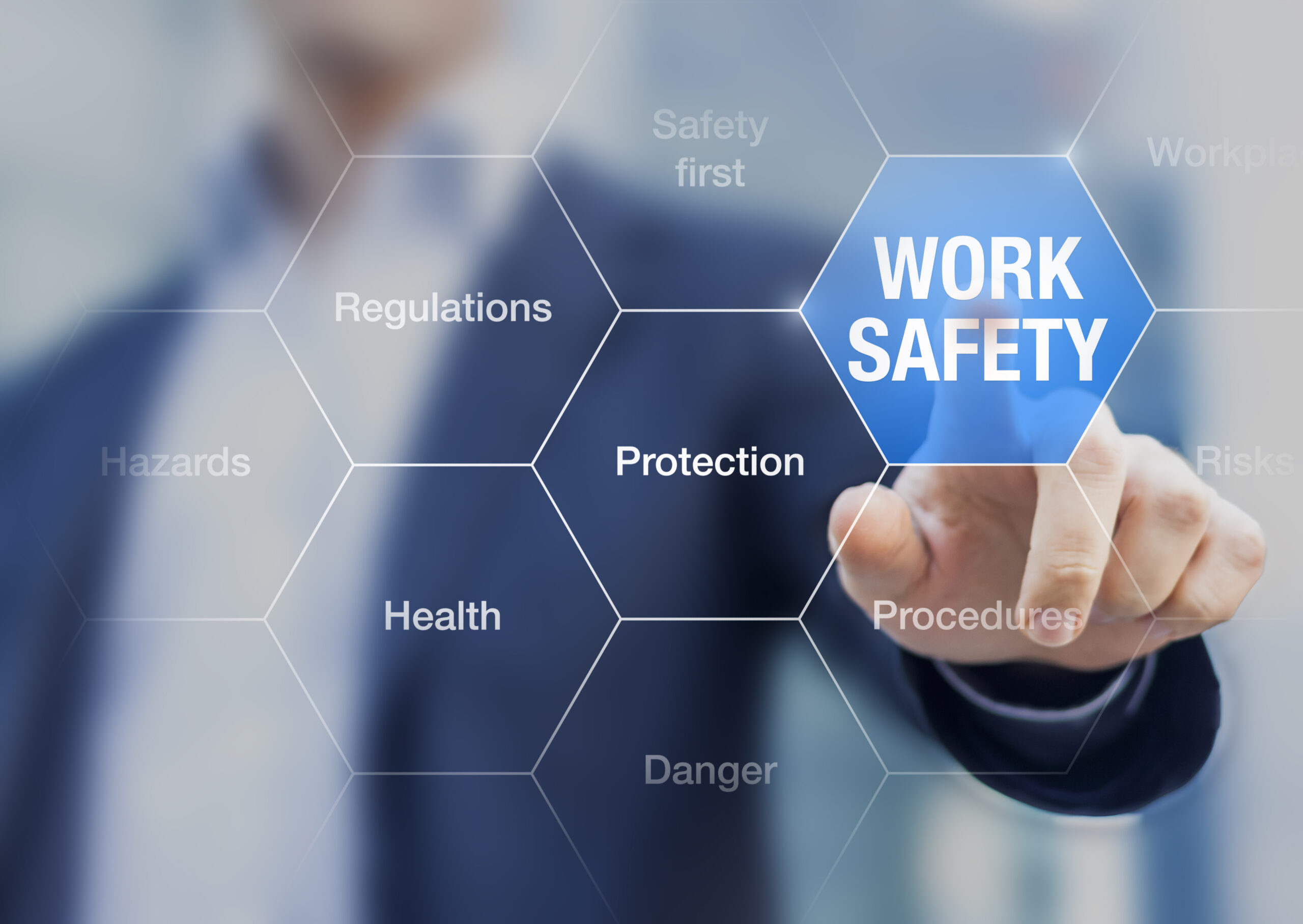 At DB Engineering & Consulting, the health, well-being and safety of our employees are top priorities. The COVID-19 pandemic has presented the company with new challenges related to the virus and the many different ways it has impacted our professional lives.
This is why we'd like to take the World Day for Safety and Health at Work as an opportunity to raise awareness of how to stay safe and healthy at work. Each year since 2003, April 28 has marked an international holiday to promote the prevention of occupational disease and work accidents. DB Engineering & Consulting takes various steps to ensure high standards for safety at work and to protect and support employees in all their work activities (e.g. in offices and on construction sites). For instance, the company continuously reviews safety guidelines and processes to keep them up to date with new laws and changes in work practices, both in Germany and internationally.
2021 digital health week
One of the company's steps has been to hold its first digital health week, which ran from April 19-23 with the motto "Fühl dich gut" (feel well). The event aimed to show employees how to bring health and mindfulness to their lifestyle and to provide suggestions for increasing their resilience. Another focus was how a healthy lifestyle can be integrated into everyday activities even amid social distancing and other stressors. The first digital health week was held in German, but the digital event has worldwide potential, so efforts are currently underway to develop a model for international employees.
The event's sessions covered a diverse array of topics and were adapted to meet the needs of employees. For instance, the focus shifted to a different topic every other day of health week. These included general information about health, daily exercise at work, balance and mindfulness, juggling work and family and healthy eating. Participants were treated to a smorgasbord of sessions, which ranged from short presentations and interactive learning experiences to engaging courses and a live cooking show. Additionally, sign-language interpretation was offered throughout the sessions to ensure they were accessible to all. Digital health week also provided employees with an opportunity for social connection during the pandemic.
Germany's first DB coronavirus test center now open
DB Engineering & Consulting is also doing important work to assist in combatting the pandemic. As recently as last year, the company's Environmental Laboratory in Kirchmöser helped Deutsche Bahn produce hand sanitizer , and since May 2020, the company has been able to give coronavirus tests (including PCR tests) in its Environmental Service labs.
In early April 2021, the first DB coronavirus test center for employees was opened at Berlin Central, who can visit the center to receive a rapid or self-administered test at no charge. Given the current situation, it makes sense to have rapid tests done regularly to break the chain of infection at an early stage. Since the DB test center opened, some 2,000 employees have already been tested. (Last updated: April 22, 2021)
Safety is our top priority internationally, too
Beyond our occupational health and safety organizations, our International Security and Business Continuity Management (BCM) organizations provide DB Engineering & Consulting employees with the best possible protection across the globe. International Security decides on steps which need to be taken to protect all of our employees at international locations and monitors and supports their implementation. BCM is responsible for creating plans and taking steps to ensure that, if a serious incident occurs, business processes will stay on track.
The two organizations are tightly integrated in their work, meaning they're able to ensure any action they take to protect international employee health and safety is both coordinated and effective – particularly critical during the ongoing pandemic. Their objectives, beyond providing operational value, are to ensure the best possible protection for the health of our employees and to support management in addressing safety concerns.
For instance, the organizations conduct on-site security assessments to gather the information they need to evaluate the specific safety situation for employees at international locations. The assessments involve conducting risk analysis of employee housing, offices and construction sites and reviewing on-site safety precautions. Additionally, evacuation routes are checked and agreements are entered into with local safety partners. All precautions are documented digitally and published for employees to access at any time.
Contact
Sarah Geißler
Head of
Marketing & Communications
DB Engineering & Consulting
EUREF-Campus 14
Torgauer Strasse 12-15
10829 Berlin
Germany
E-Mail
---
Our news categories