We are part of DB E.C.O. Group – a team full of promise
November 23, 2020 – 2:46 pm
The DB E.C.O. Group harnesses the competencies of DB Engineering & Consulting, infraView, ESE Engineering und Software-Entwicklung and Deutsche Bahn International Operations to create innovative and sustainable solutions that shape the future of mobility and transport around the globe.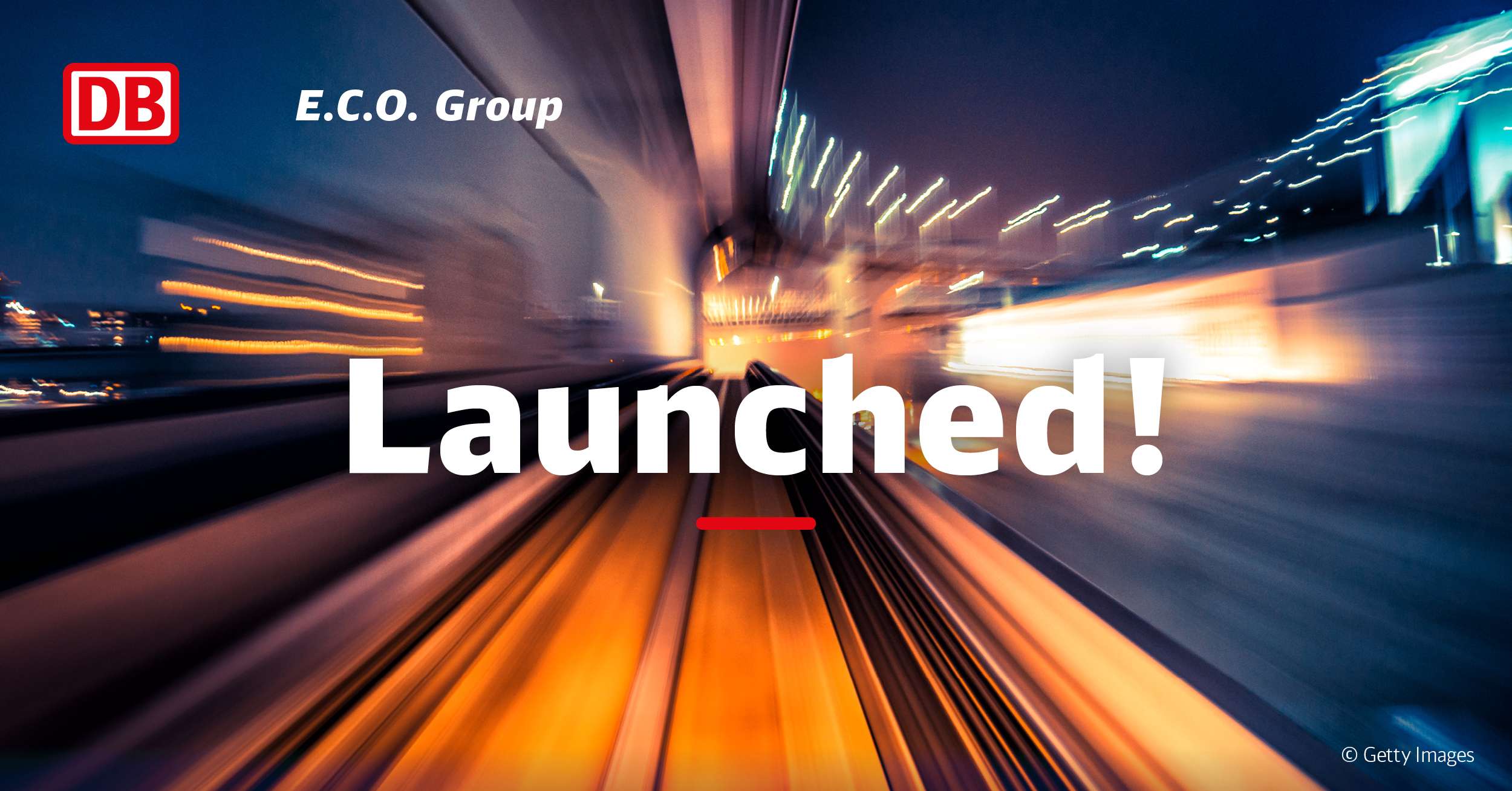 Deutsche Bahn has now pooled its strengths in engineering, consulting and operations to deliver the infrastructure expertise that is at the core of all of its services and forms the backbone of the DB E.C.O. Group.
At DB Engineering & Consulting GmbH, we offer international consulting, planning and construction services for infrastructure and mobility projects, while Deutsche Bahn International Operations focuses on passenger and rail freight operations outside of Europe. infraView contributes its expertise as the name behind one of the world's largest IoT platforms for condition monitoring and predictive maintenance in the rail sector, and ESE develops mobility-centered system solutions that range from technology consulting to assessments of safety-critical applications.
Introducing ourselves and our three main service areas
In engineering, we see ourselves as a technological pioneer in the planning and implementation of transportation infrastructure. We drive the advancement of technology, for example in implementing the Digital Rail Germany strategy, in applying building information modeling (BIM) in our projects, and in acquiring and recording data by mobile and digital means.
In the field of consulting we deliver services in the area of mobility and transportation and provide our customers with clear added value in tackling their challenges. infraView and ESE will make it possible for us to combine our rail system knowledge with IT competency to a much greater extent in the future.
Turning to operations, the DB E.C.O. Group brings its experience and expertise to bear when working on projects outside Europe and ensuring the maintenance and operation of complex rail systems around the world. Quality and reliability underpin everything we do.
Covering the entire value chain, our services combine expertise in integrated rail systems, the talents of 5,600 employees and digital technology. Our combination of rail, engineering and digital skills makes the DB E.C.O. Group a full-service provider and driving force behind Strong Rail as we deliver forward-looking engineering, consulting and operations services for our customers and make a crucial contribution to environmental protection.
Contact
Sarah Geißler
Head of
Marketing & Communications
DB Engineering & Consulting
EUREF-Campus 14
Torgauer Strasse 12-15
10829 Berlin
Germany
E-Mail
---
Our news categories