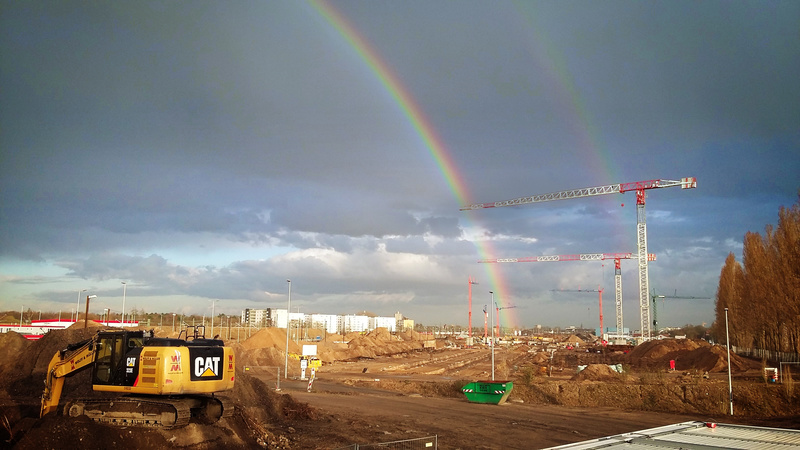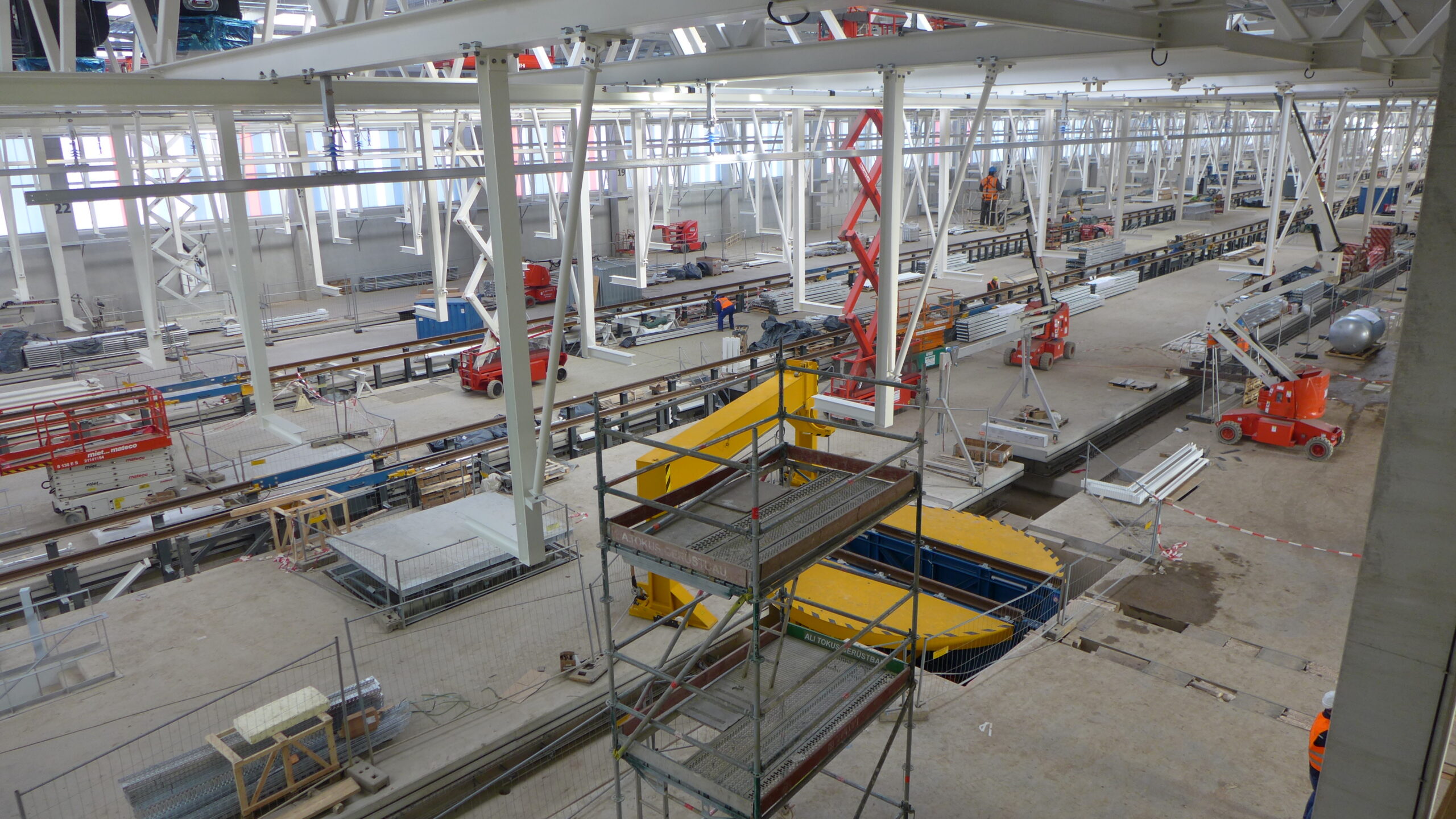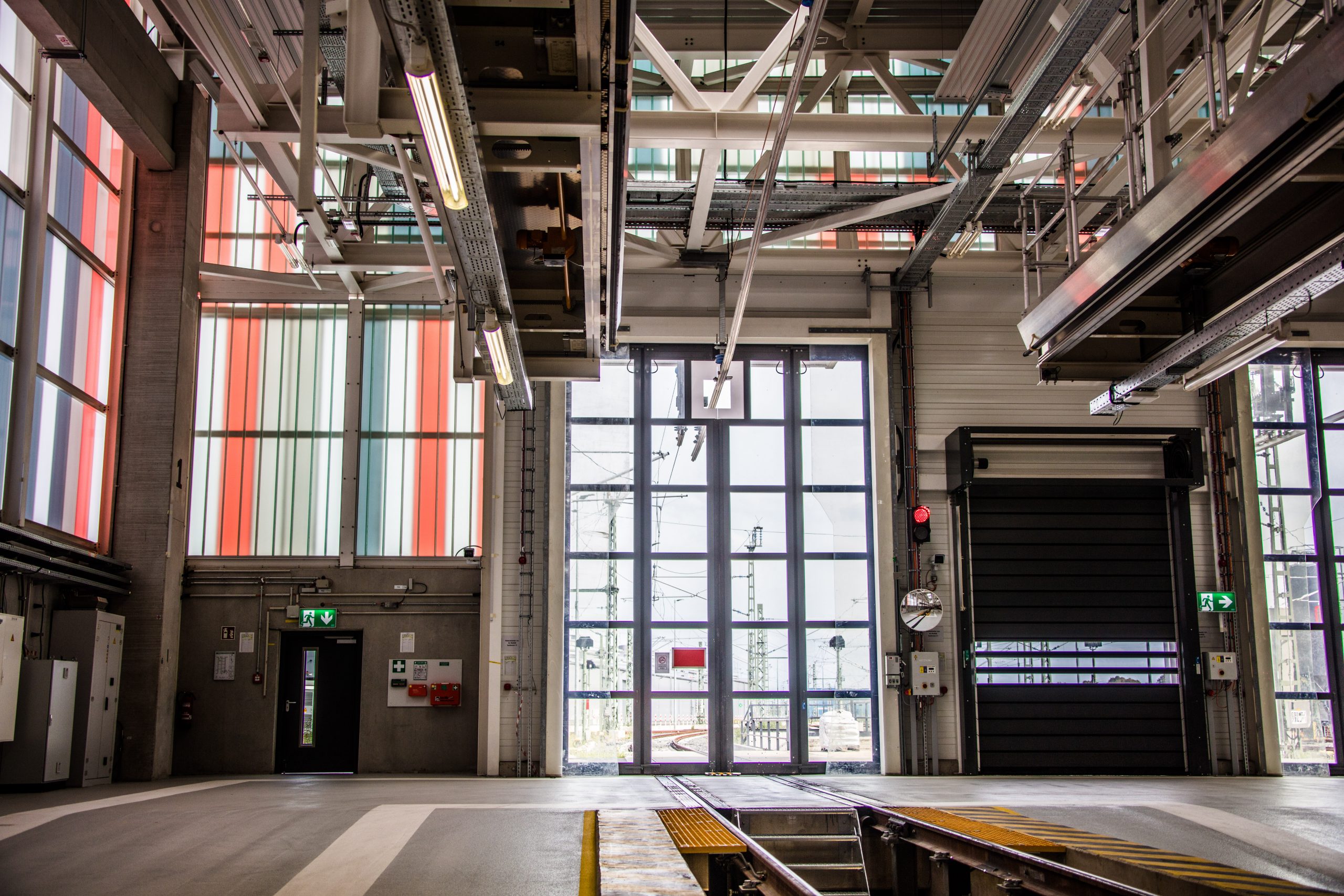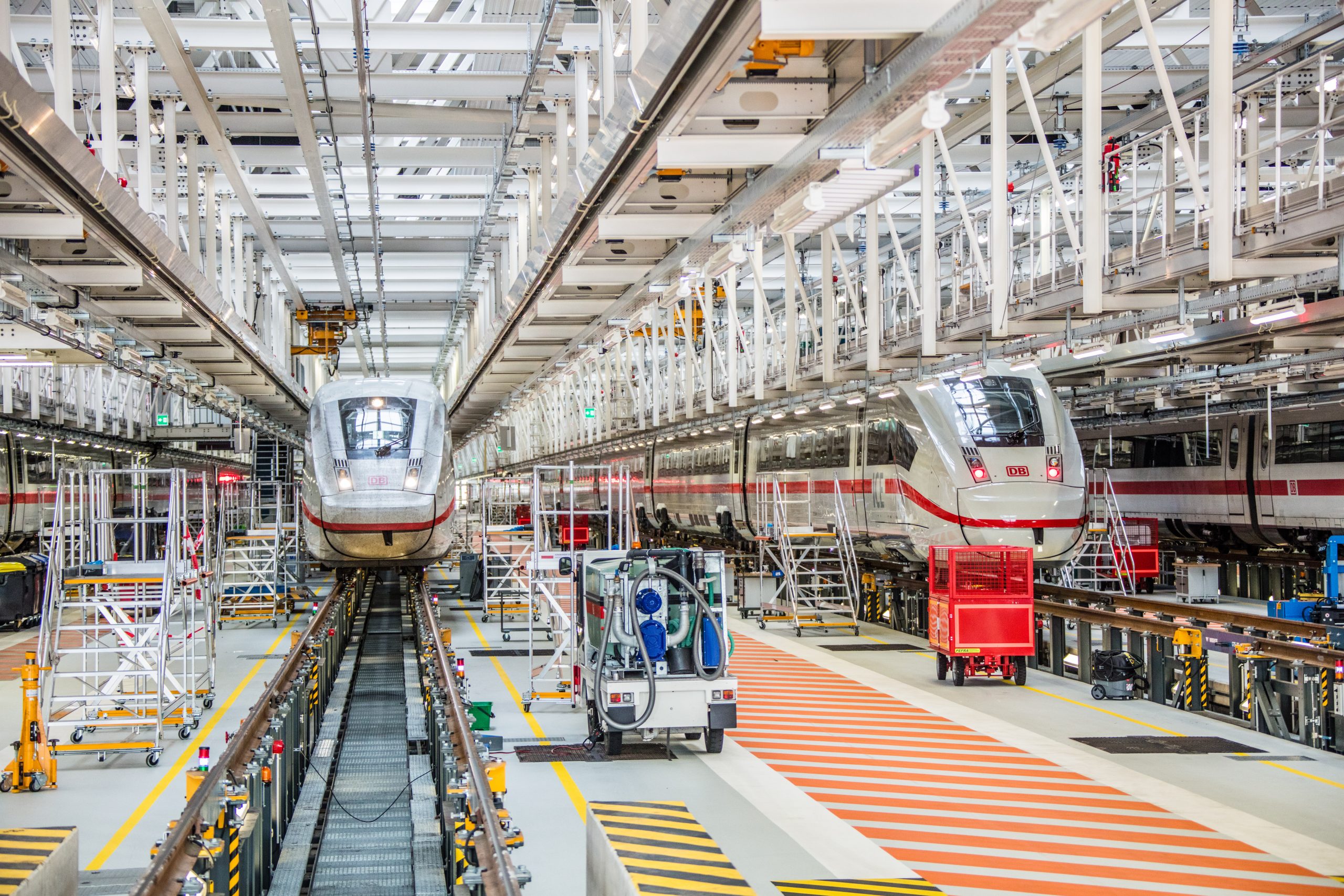 Discover how we design depots
ICE plant Cologne, Germany
Plans are in place to build DB Fernverkehr AG's first CO2-free maintenance depot for the latest generation of the ICE vehicle family outside the Cologne city center. A feasibility study showed that the best location for the depot was the property where the Cologne-Nippes freight and classification yard used to stand. As part of the design phase, two main variants with multiple sub-variants were evaluated for the depot hall in addition to an operational building and ancillary workshops, peripheral facilities and stabling zones.
This new construction project was planned as a green depot under DB's Environment 2020 strategy and will set a high bar with its use of renewable energies (geothermal, photovoltaic and solar thermal), closed loop reprocessing for water management and an energy-efficient lighting plan which uses translucent wall components. Noise reduction measures and environmentally friendly, electric mobility solutions for internal use round out the package.
The star of the cutting-edge facility is the depot hall itself, which will house four tracks, each measuring 410 m in length. This configuration will allow each track to accommodate a double head of ICE 2, ICE 3 or seven-section ICx (since renamed) trains – or to split them into two for ease of work. All tracks will be equipped with a roof working platform and an overhead crane. Additionally, each track will include a bogie-switching system for changing out bogies and wheelsets. Adjacent to this part of the hall, a warehouse will have space for pallets and automated small parts storage (a paternoster lift). Specialized work will be carried out in the adjacent ancillary workshops (electrical engineering workshop, carpentry shop, climate test chamber and metal worker's shop).
Three additional relief tracks will be located directly adjacent to the hall and are identical in length to the other tracks to allow minor maintenance to be performed. Surrounding the depot hall with its operations building, ancillary workshops and warehouse hall, there will be an exterior cleaning facility, interior cleaning facility and an underfloor cleaning system. This area will also house a hall accommodating an underfloor wheel lathe and a wheelset diagnostic system. The southern storage tracks will be located near the intake and, just before the exit, the northern storage tracks, with five tracks each measuring 410 m in length.
Services
Feasibility study
Project coordination and interface management
Overall design management for all infrastructure assets, using modeling-based design for the depot hall, including the peripheral systems
Environmental impact design and relocating protected animals to environmental restoration areas
Foundation soil analysis
Technical acoustic inspection
Fire protection design
Surveying
Design review for electrical power systems (50 Hz)
On-site construction supervision for all infrastructure assets in all buildings and the transportation yard
Acceptance testing for overhead line equipment and electrical power systems (50 Hz)
Owing to skillful placement of the ICE depot, the property had additional free space, which would be used to build a training workshop for industrial mechanics, electrical engineers and mechatronics engineers. To this end, the design team prepared a feasibility study and a 3D preliminary design with an energy model and a rough cost estimate.