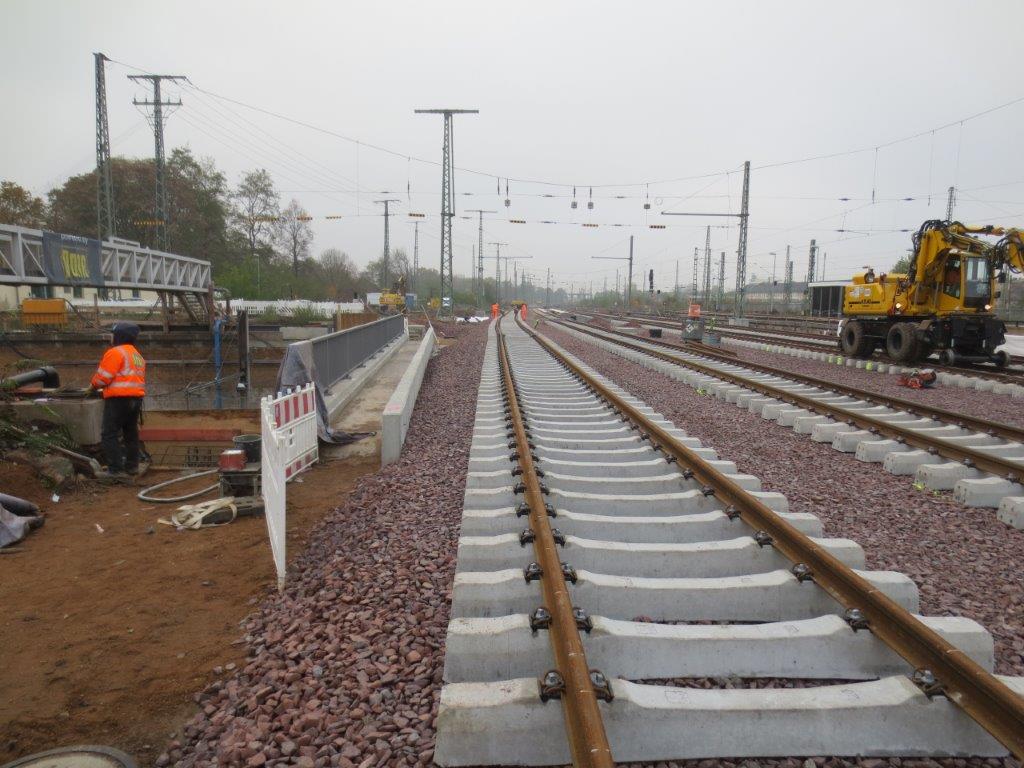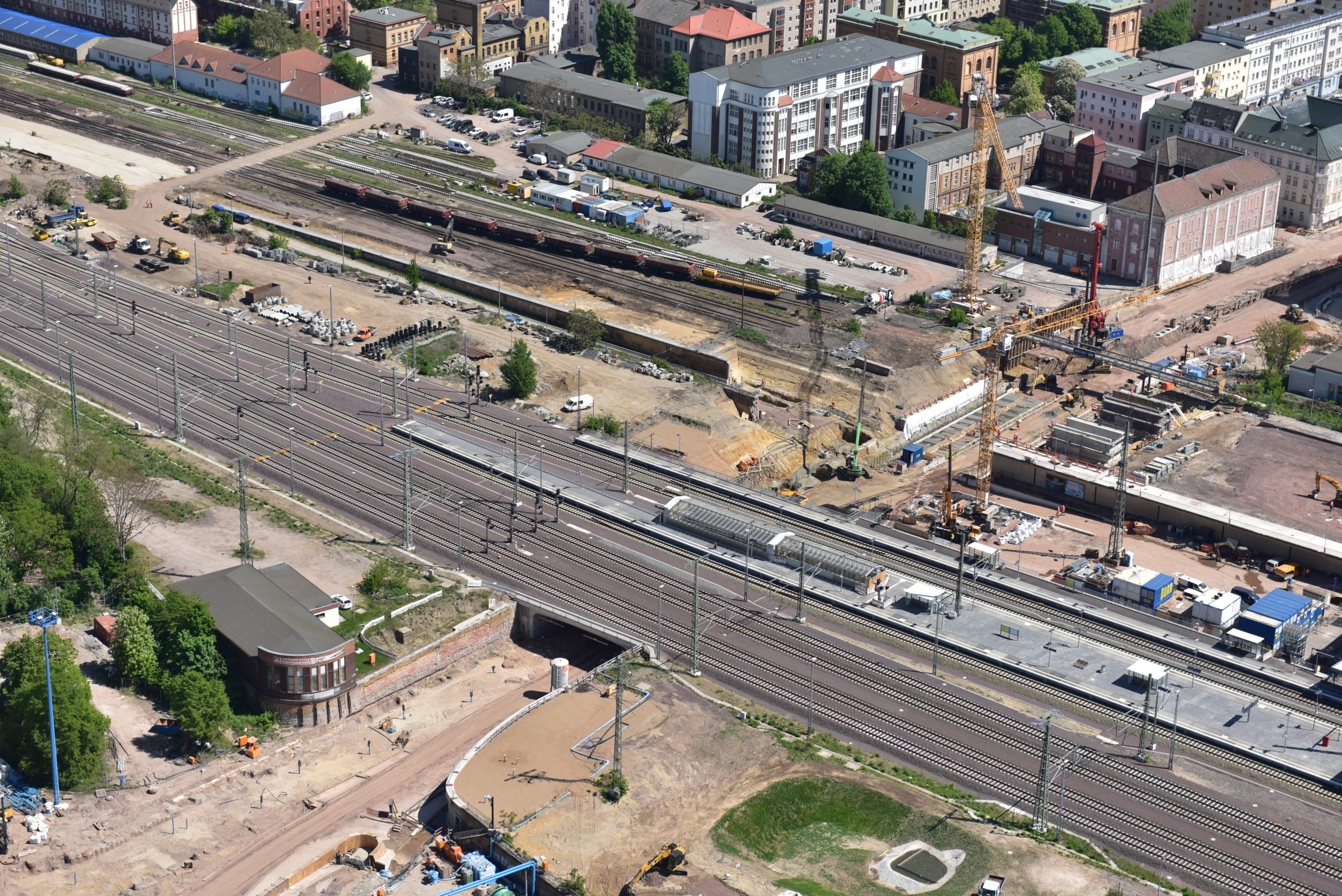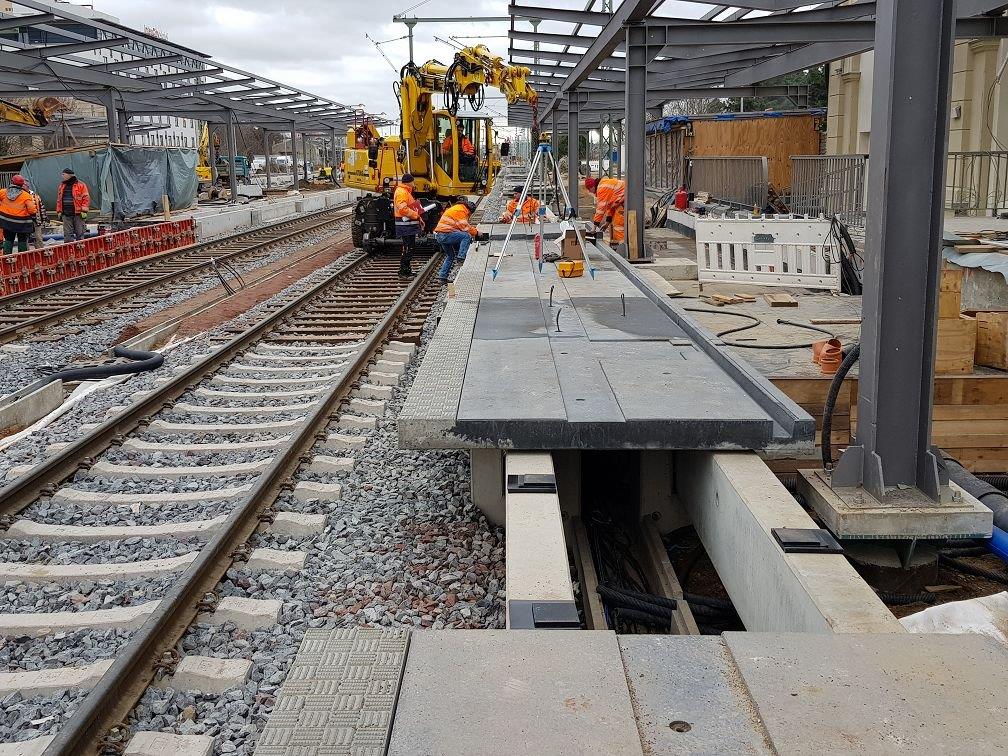 Expansion of Magdeburg railway junction, Germany
DB Netz AG is expanding the Magdeburg rail junction. Bridges, tracks and points around the traffic station of Magdeburg's main station are being renewed and adapted to the requirements of modern rail infrastructure.
In the 2nd expansion stage, work is concentrating on the renewal of the railway facilities in the central station area, including the new construction of the overhead line and the adaptation of the control and safety technology. In addition, the track plan in Magdeburg main station will be modified by 2019. Existing very old and dilapidated railway bridges will be renewed. With the new construction of the railway overpass on Ernst-Reuter-Allee, traffic is to be decoupled: Road traffic will be guided through the lower level -1 by two 353-metre and 323-metre-long tunnel tubes. Trams as well as pedestrians and cyclists will use the upper level 0, thus relieving the centre of Magdeburg and achieving a separation of rail and road traffic.
Scope of services:
Cost and deadline monitoring
Construction supervision superstructure
Construction supervision of structural engineering
Construction supervision E-technology
Construction supervision control and security technology
Supplementary management