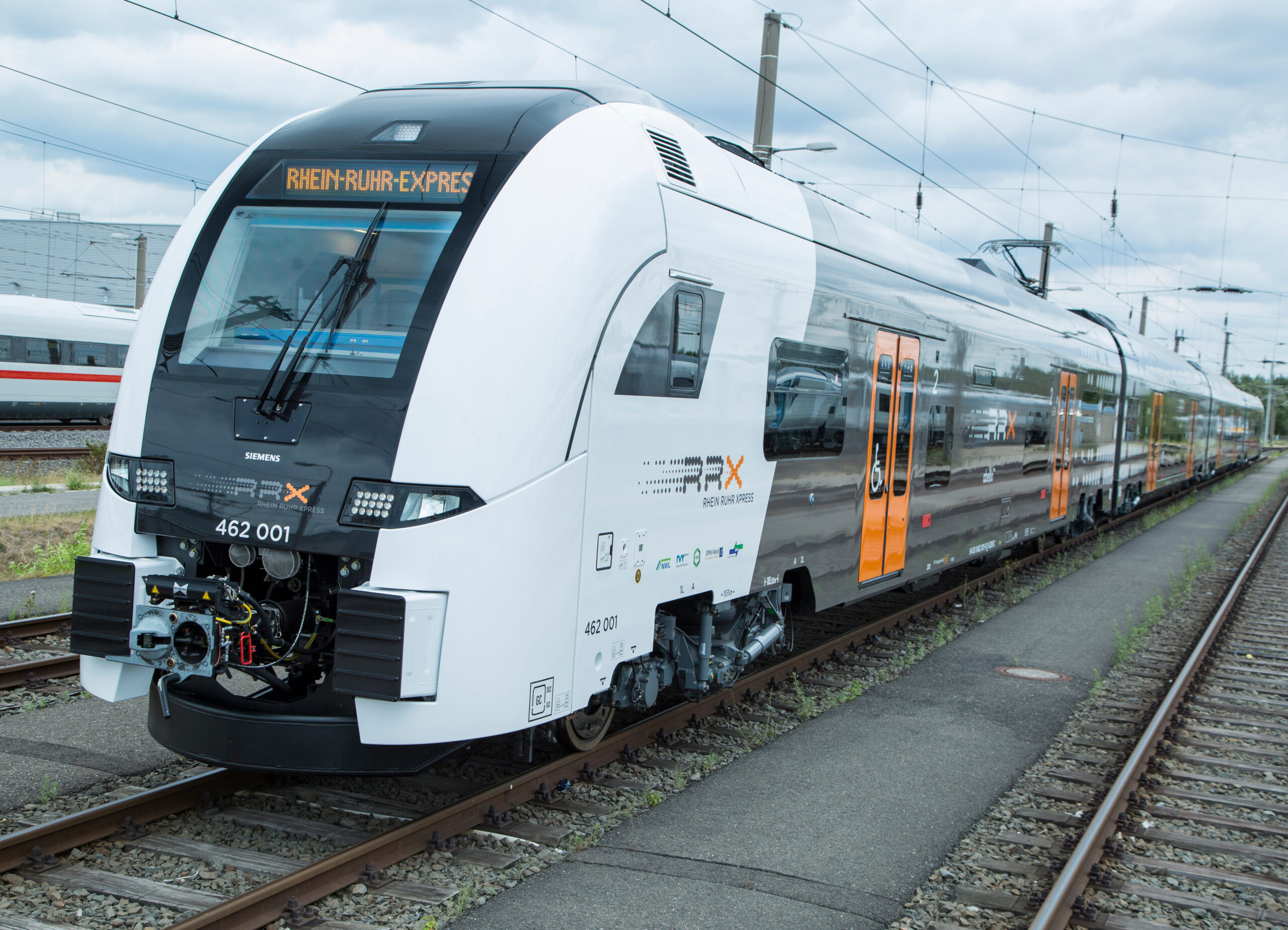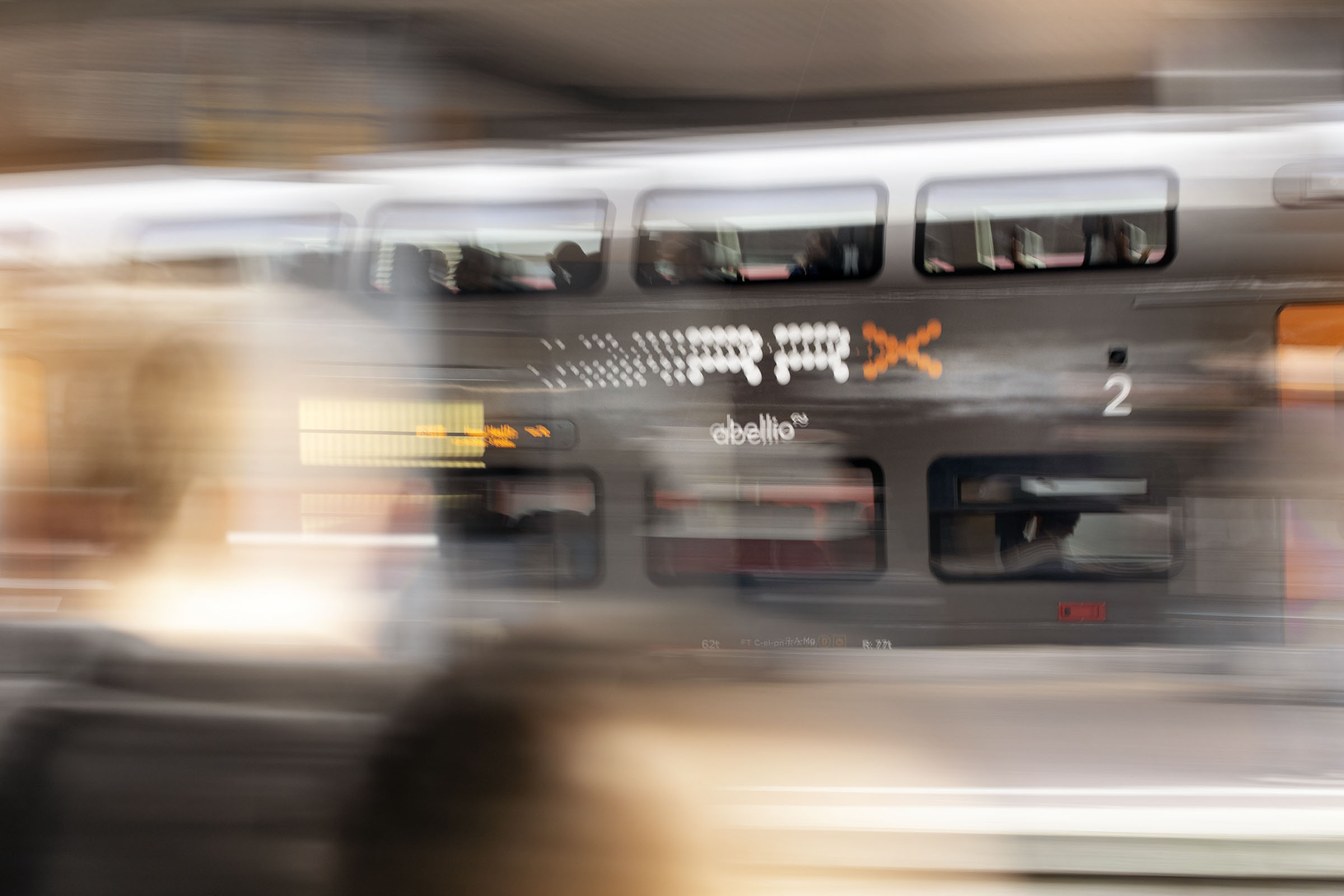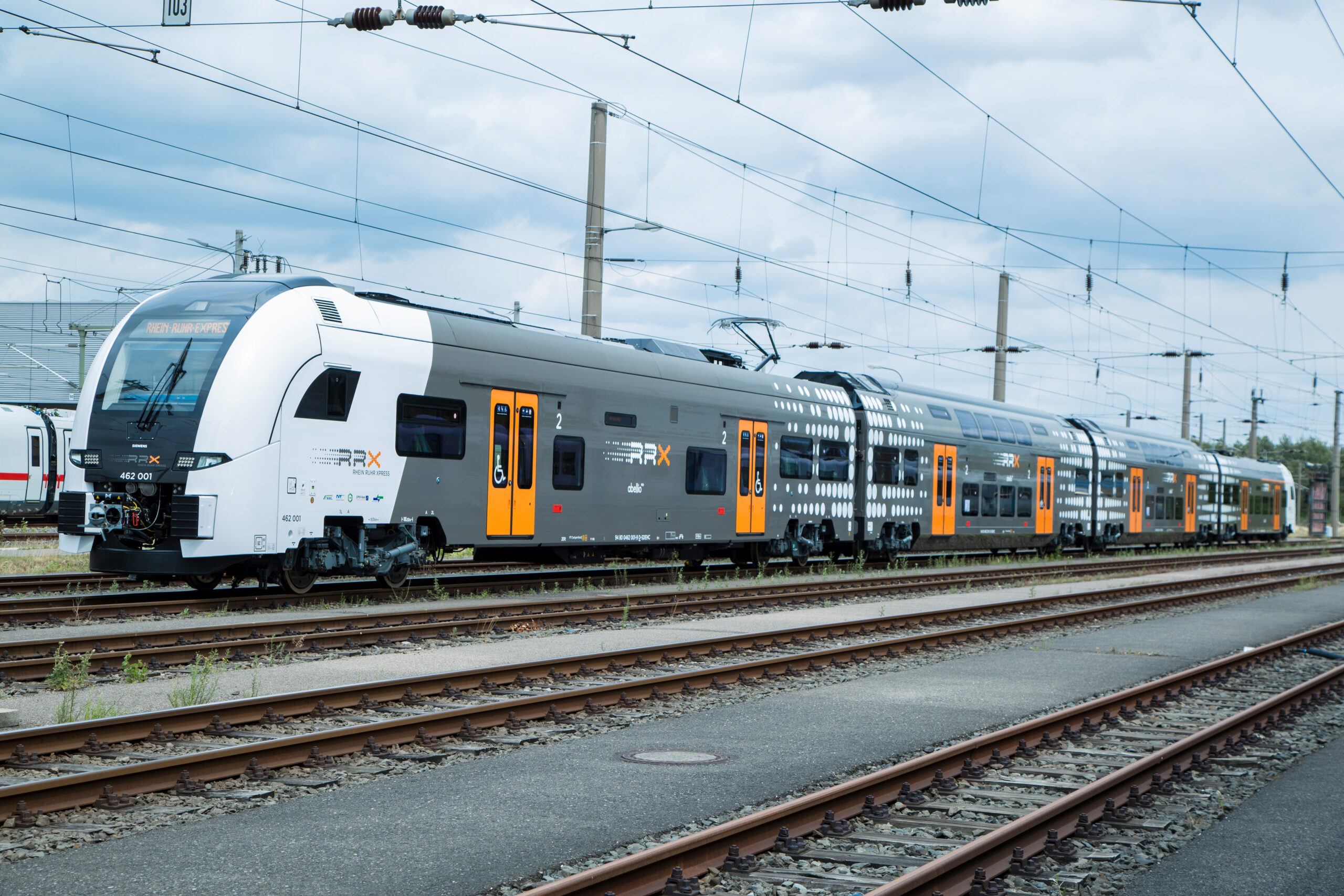 The Rhein-Ruhr-Express (RRX) in North Rhine-Westphalia, Germany – mobility for the future
November 4, 2020 – 9:05 am
North Rhine-Westphalia (NRW) is the most populous federal state in Germany and also number one in terms of transport. 2.4 million people use regional transport every day and the numbers continues to rise. In addition, there is the increasing freight traffic on the Rotterdam-Genoa main line, which is the Emmerich-Oberhausen upgrade project (ABS 46/2) is already addressing. As a result, the line capacity in and around Cologne is increasingly becoming a bottleneck. Delays are becoming more and more frequent, as long-distance, regional and freight traffic have to share the tracks in many areas. The infrastructure is overburdened and trains are now stuck in traffic jams at the major hubs in the Ruhr area, Dortmund and Cologne, places where many lines cross.
Improving mobility services
The Rhein-Ruhr-Express (RRX) is intended to ensure that travelers and commuters in the Ruhr area, the Rhineland region and Westphalia can get from A to B. This makes it one of the most important rail infrastructure projects aimed at significantly improving rail services. The RRX double-decker traction vehicles with their high standard of equipment and additional seats already make travel in regional traffic on the RE lines more comfortable, especially for travelers with limited mobility.
Following the successful modernization and expansion of the track infrastructure, the seven lines will link the state's major metropolitan areas. An RRX connection will run every 15 minutes on the core route between Cologne, Düsseldorf, Duisburg, Essen and Dortmund. This alone will benefits some 8 million people, roughly 45% of the population of Northern Rhine-Westphalia (NRW). The expansion of the lines to other parts of the states, such as to the Münsterland and East Westphalia-Lippe regions, will ensure that people will reach their destinations more conveniently and on time in the future. Some lines even go as far as Koblenz and Kassel.
Lower carbon and noise emissions
The implementation of the RRX plan will also shift 418 million kilometers per year usually driven by car to rail, reducing emissions and fossil fuel consumption. In addition, expanding the infrastructure will significantly improve the noise situation on many sections of the line thanks to highly absorbent noise barriers and sound-proofing improvements to buildings. The RRX trains also save energy and emit less noise, contributing to this effect.
Extensive expansion and conversion of the rail infrastructure
Executing the Rhine-Ruhr Express (RRX) project while continuing to operate the remaining local, long-distance and freight transport lines will require comprehensive measures on a 120 km section of line.
The line between Cologne-Mülheim and Düsseldorf-Benrath will be upgraded four tracks along the entire route. From Düsseldorf-Benrath to Düsseldorf Central Station, and from Düsseldorf Airport to Duisburg, the line will even be expanded to six tracks. In Mülheim, Essen and Bochum, no additional tracks are required due to adjustments to the infrastructure. The expansion will enable freight trains that previously ran on long distance tracks to run on S-Bahn tracks in the future. In the six-track sections, separate track pairs are even being built for S-Bahn, long distance and regional transport. Numerous new switch connections will provide the necessary flexibility in operations.
In addition, a number of construction measures in the stations along the line are also planned, including building necessary additional platforms at Düsseldorf Central Station and Düsseldorf Airport. Active and passive noise protection measures, such as 23 km of noise barriers, are also planned. 37 railway overpasses have to be newly built, modernized or expanded to include additional tracks. The entire rail route equipment must also be modified to meet the new requirements. This includes the construction of two integrated subcenters of the electronic interlocking system in Düsseldorf with a control area of 43 km and over 2000 controlled elements.
It is clear that this scope of services cannot be provided by one single DB partner and as such DB Engineering & Consulting also directed some of our experienced partners to take over parts of the design work, which was then integrated into the overall design.
Monitoring implementation with construction supervision
After the award of the engineering services, DB E&C was also awarded the tender for extensive construction supervision services for three lots in different design sections. Sections 1.2 and 1.3 cover the expansion areas in Leverkusen, Langenfeld and Düsseldorf from km 9.450 to km 32.800 with the construction of a fourth track from km 9.450 to km 12.700 and from km 16.300 to km 19.500. These new build sections include numerous railroad overpasses and noise barriers which have to be built. Sections 7.2, 7.3 and 8.0 for the electronic interlocking system in Düsseldorf, which is to be built parallel to the expansion, are also located in the same construction area.
Construction work began in October 2020 and is scheduled for completion in early 2024.
Services
Planning coordination (HOAI phases 1-7)
Object design from basic evaluation to planning for building permit application, preparation and evaluation of bids (HOAI phases 1-4, 6 and 7)

Transport facilities
Building construction for the new build or modernization of stations and stops
Structural engineering

Technical design from basic evaluation to planning for building permit application, preparation and evaluation of bids (HOAI phases 1-4, 6 and 7)

Overhead line equipment
Telecommunications systems
Electrical power systems (50 Hz)

Technical design of control-command and signaling equipment: New build/conversion of electronic interlockings and the European Train Control System (ETCS) from basic evaluation to evaluation of bids (HOAI phases 1-7)
Environmental design, HOAI phases 1-4, 6 and 7
Surveying and geotechnical engineering from basic evaluation to planning for building permit application (HOAI phases 1-4)
Authorization to submit construction documents for construction and electromechanical engineering in construction drawings (HOAI phase 5)
Technical construction supervision in planning sections 1.2, 1.3, 7.2, 7.3 and 8.0 for

Lot 2 Structural engineering and superstructure,
Lot 3 Control-control-command and signaling systems, overhead line equipment, electrical power systems (50 Hz)
Lot 4 Stations of DB Station&Service AG