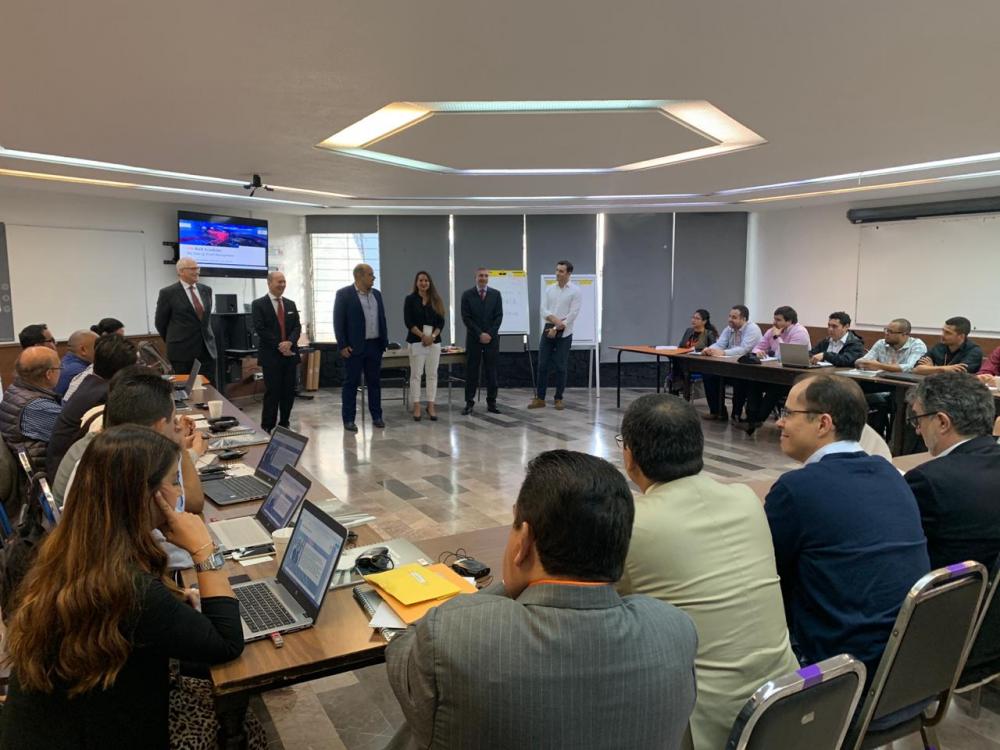 "Big Data @ Asset Management" training in Mexico City, Mexico
Representatives from all over Latin America met at the Zaragoza depot of the Mexico City Metro (STC) from September 24 to 26, 2019, to learn more about the use of big data in asset management. Fifty experts from the Latin American Association of Underground Networks and Subways (ALAMYS) and DB's Rail Academy discussed DB's approach to implementing new technologies, and the aspects of that approach which could be applied to rail companies in Latin America.
Training focused on three main areas:
Big data
Asset management
Data analytics
It offered an overview of key developments in digital transformation processes, and presented areas of application and specific use cases.
The goal was to develop a common understanding of the critical importance of predictive maintenance and big data in rail infrastructure, the kinds of opportunities they offer, and their relevance for the digital transformation.
Growing demand for rail transport has put pressure on infrastructure managers around the globe to find technical solutions for making track infrastructure and rail equipment more reliable and minimizing downtime. Understanding and using big data is one solution the industry is exploring. Maintenance is currently benefitting the most from big data, with demand for smarter, less reactive systems constantly rising. Traditional reactive maintenance is costly: there are unplanned repair costs when systems stop working, and there are also delay-related costs and costs for replacement and rerouted service. Preventive, condition-based maintenance programs combine data collection and analysis systems to detect problems before they occur, and such programs can be used to supplement regular scheduled repair service.