Sustainable mobility: DB to achieve climate neutrality ten years early
June 22, 2021 – 9:20 am
Deutsche Bahn is aiming for sustainable mobility by bringing its climate target forward by ten years. For Germany and Europe to achieve their climate targets, a strong rail system is essential. The DB Group therefore now aims to become climate neutral by 2040 instead of 2050. The target includes all areas of the rail business in Germany along with the global logistics subsidiary DB Schenker.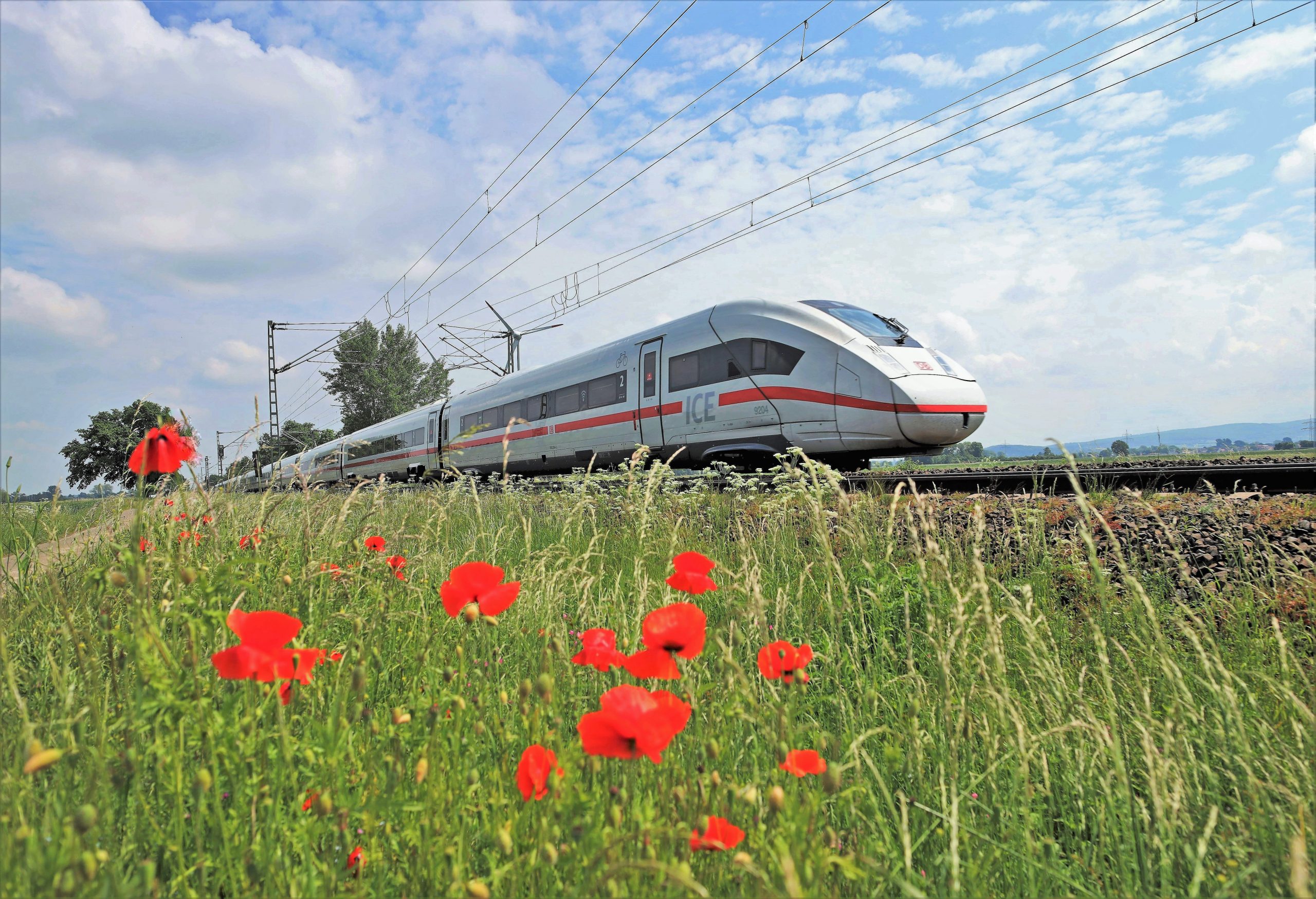 Green depots, offices and stations by 2025
To achieve its goal of sustainable mobility, DB will run its depots, office buildings and stations in Germany entirely on renewable power from as early as 2025. In addition, heating systems will be made greener, and fossil energy sources such as fuel oil and natural gas will be phased out. Increased energy efficiency in the coming years will also help to reduce consumption.
Significantly younger train fleets in long-distance, regional and freight transport will further reduce DB's CO2 emissions, as will investment in operations. Researching and developing alternative drive systems and fuels will act as a further step on the path toward climate neutrality.
Alternative drive systems and fuels
DB is conducting pilot projects that are open to all technologies and concentrate on greener regional and local transport by road and rail. Plans include converting DB Regio's bus fleet to more climate-friendly fuels, building new infrastructure for battery-powered trains, supplying fuel cell trains with hydrogen and using synthetic fuels for road and rail transport.
Digitalizing the railways and performing technical upgrades will also have a positive impact on DB's carbon footprint in the coming years, for example in maintenance.
Contact
Sarah Geißler
Head of
Marketing & Communications
DB Engineering & Consulting
EUREF-Campus 14
Torgauer Strasse 12-15
10829 Berlin
Germany
E-Mail
---
Our news categories