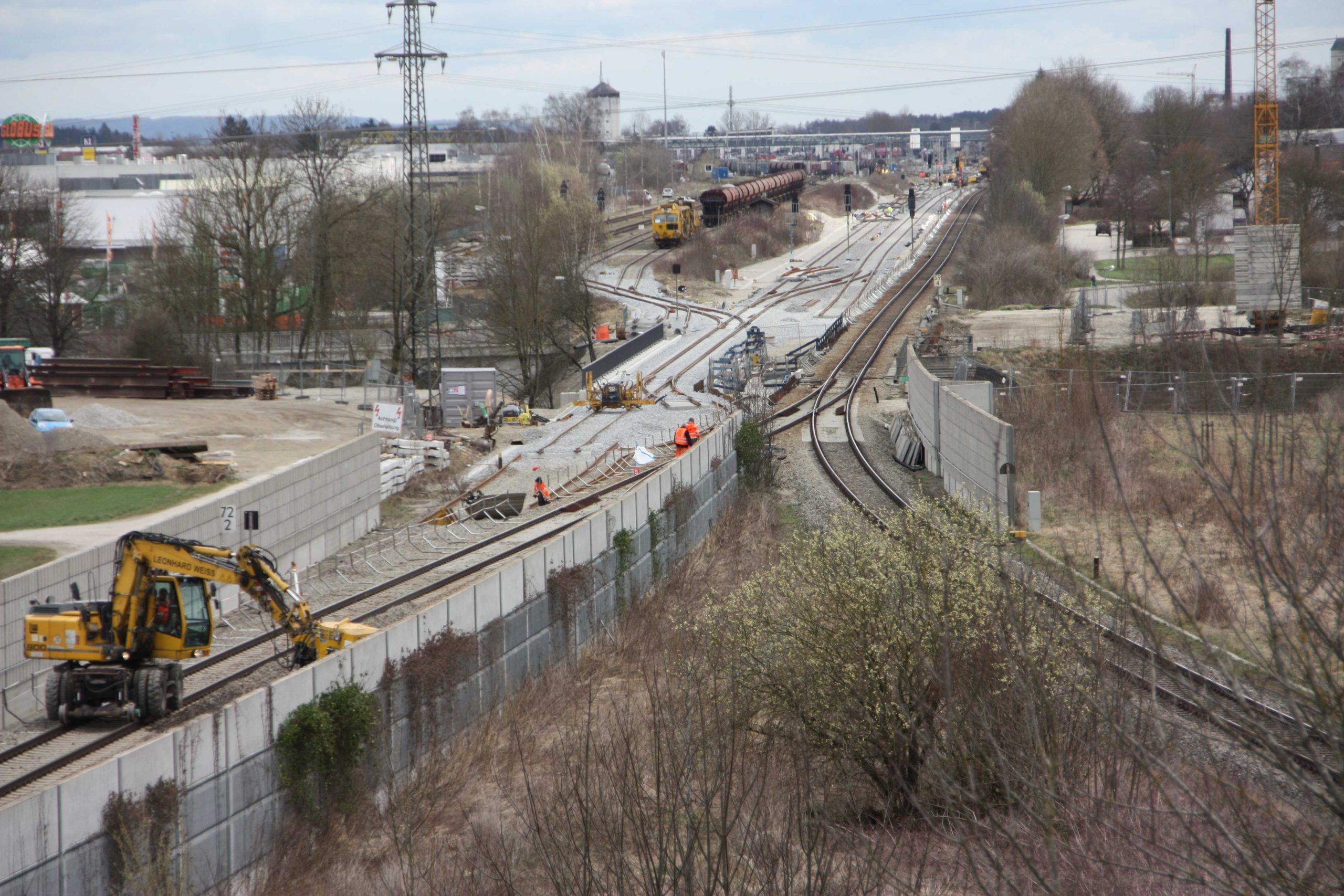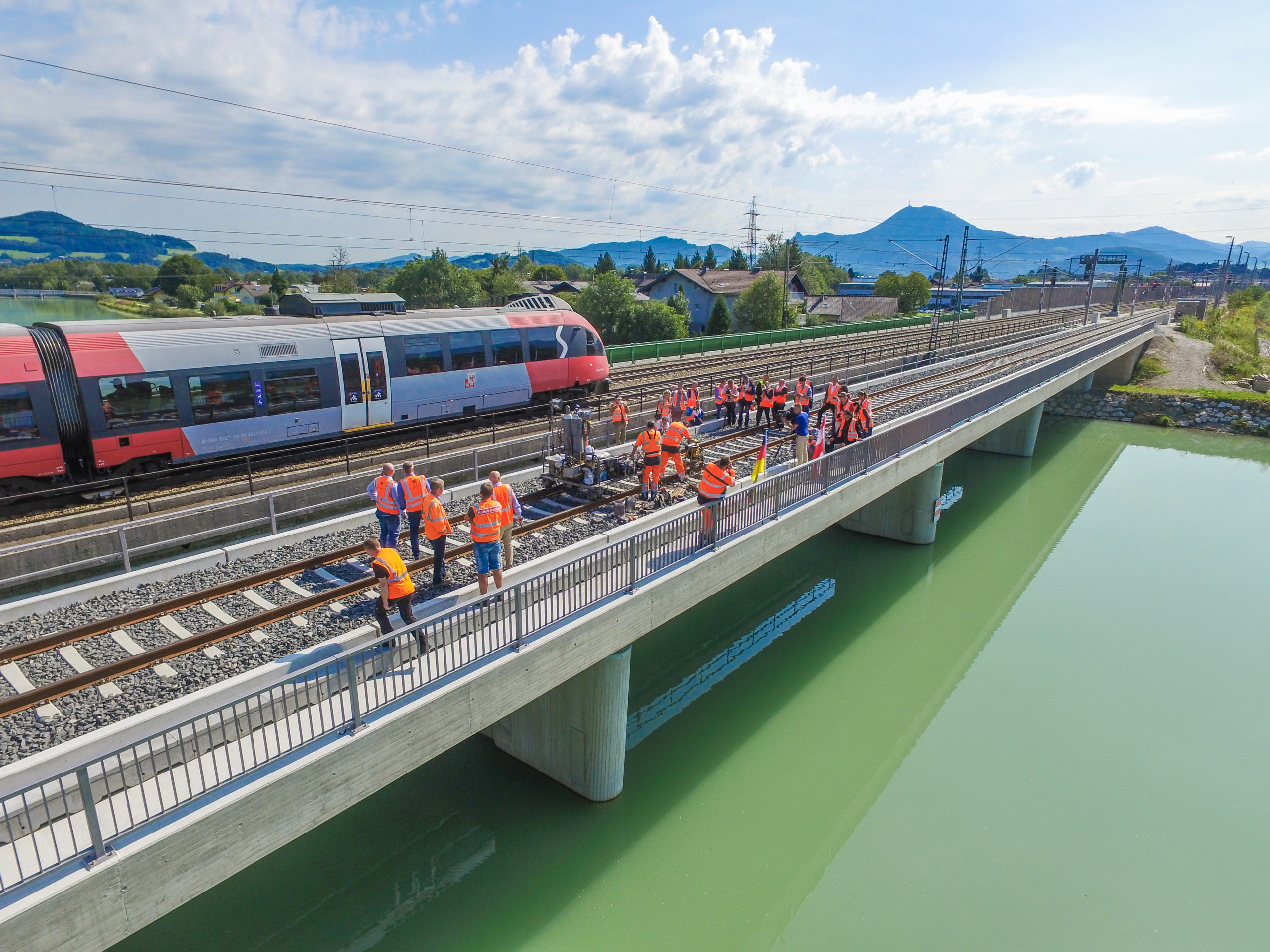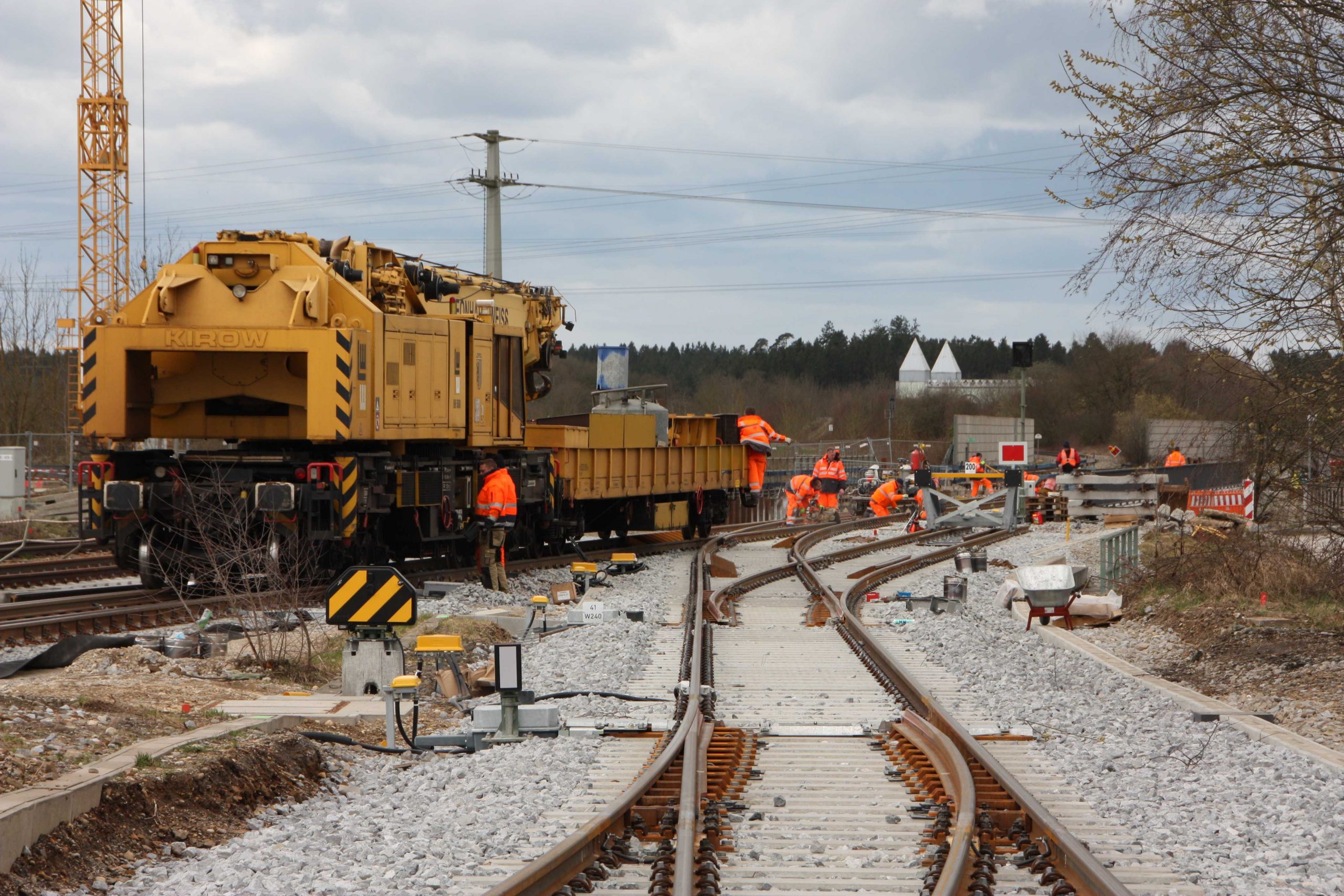 Line upgrade project: ABS 38, Munich – Mühldorf – Freilassing, Germany
The ABS 38 line upgrade is part of the Paris-Munich-Vienna-Bratislava corridor in the Trans-European Network (TEN project no. 17), which is to be overhauled in line with the Trans-European Railway Interoperability Regulation (TEIV). ABS 38 is described as being of "extremely high priority" in the German government's traffic forecast for 2030 (draft). Its objectives include shortening journey times and increasing rail freight and passenger capacities between Munich and Salzburg, creating an attractive regional passenger rail service between Munich and Freilassing, ensuring that chemical sector firms operating in southeast Bavaria have suitable access to the rail network, and reducing pressure on the Brenner access route of Munich–Kufstein–Innsbruck.
Electrification of the Mühldorf "line star"
A part of the Mühldorf "line star" is the line from Munich to Freilassing via Mühldorf, designated upgraded line 38. The non-electrified and mostly single-track sections no longer meet future requirements. Equipping with electrical overhead lines is planned for a line length of 145 kilometers.
Between Markt Schwaben and Ampfing as well as Tüssling and Freilassing, the line will be upgraded to double-tracking over a total of 103 kilometers. When services commence, vehicles will be able to travel with a top line speed of 200 kilometers per hour. To enable shorter headways, there will also be more blocks and the control-command and signaling systems will be modernized. The European Train Control System (ETCS) will be used as standard.
Upgrading accessibility at the 19 stations and stops concerned will create more attractive options in terms of access and transfer. In connection with the speed increase, a total of 166 bridges and 23 railroad crossings will be built or refurbished. The upgraded section from Tüssling to Freilassing forms the interface to the Austrian rail network and, in the south, borders on the Salzburg S-Bahn network.
Planning section "Tüssling–Freilassing" will involve in-depth initial planning, including a study of possible versions for the "Tüssing Curve" in terms of electrification and the implementation of double tracks with renewal of the bridges, stations and equipment plus further planning and construction supervision services.
Project information
Double-tracking of line between Markt Schwaben and Freilassing
Electrification of the Markt Schwaben–Freilassing and Tüssling–Burghausen lines
Raising of maximum operating speed to 200 km/h
Modernization of many stations along the line including upgrading of accessibility
Refurbishment or construction of 166 bridges und 23 railroad crossings
Implementation of statutory requirements in terms of source noise control and path and receiver noise control along the route
Equipping with ETCS
Services
Planning: Basic evaluation
Initial planning
Final design
Overhead line equipment and control-command and signaling systems
Feasibility study, increase in speed
Construction supervision services (currently in progress, until 2023)
Geotechnical investigations and surveying services during the design process were performed for selected sections of the upgraded line 38
Environmental impact studies in the form of a screening
Consideration of different possible versions for railroad overpasses
Consideration of different possible versions for Freilassing station refurbishment with ETCS planning
Furthermore, the existing initial planning of the double-track solution will be supplemented by the study of possible versions for the elimination of three railroad crossings
Design of control-command and signaling systems with refurbishment or replacement of electronic interlocking
Preliminary noise and vibration studies
Nature impact studies based on "Natura 2000"