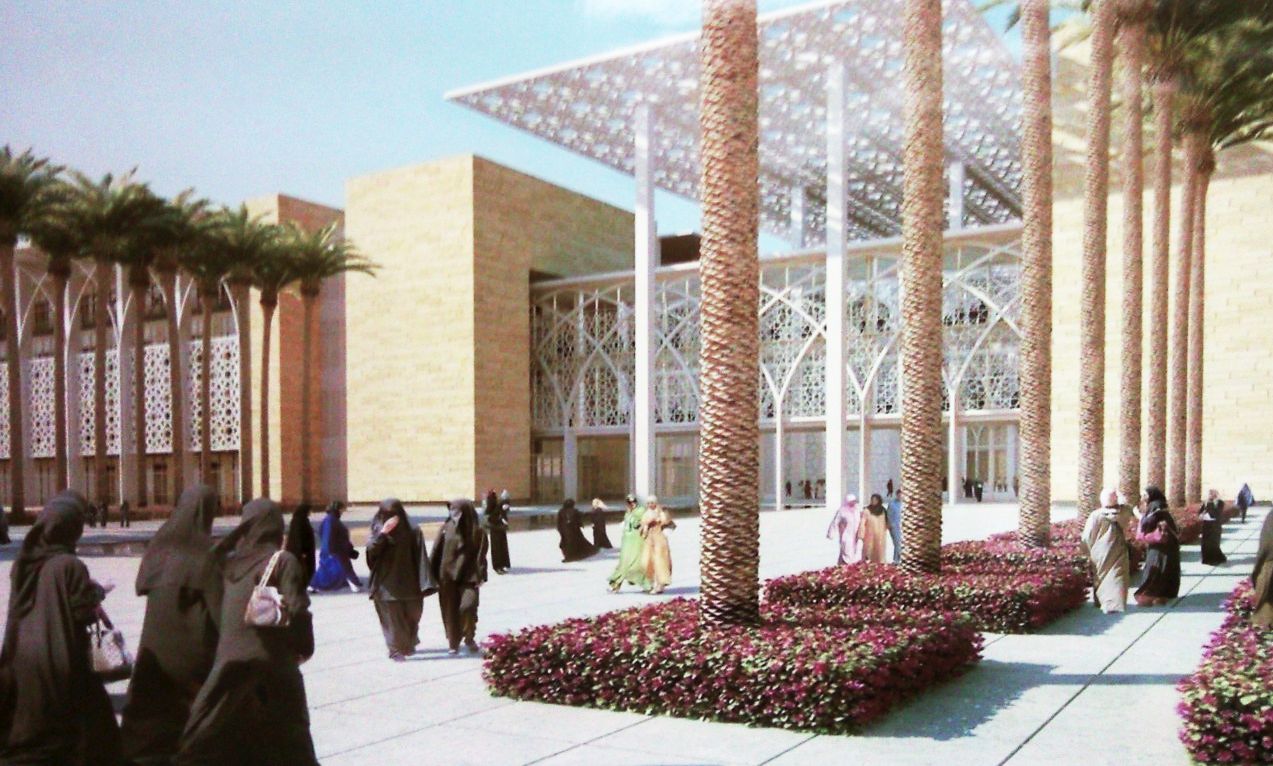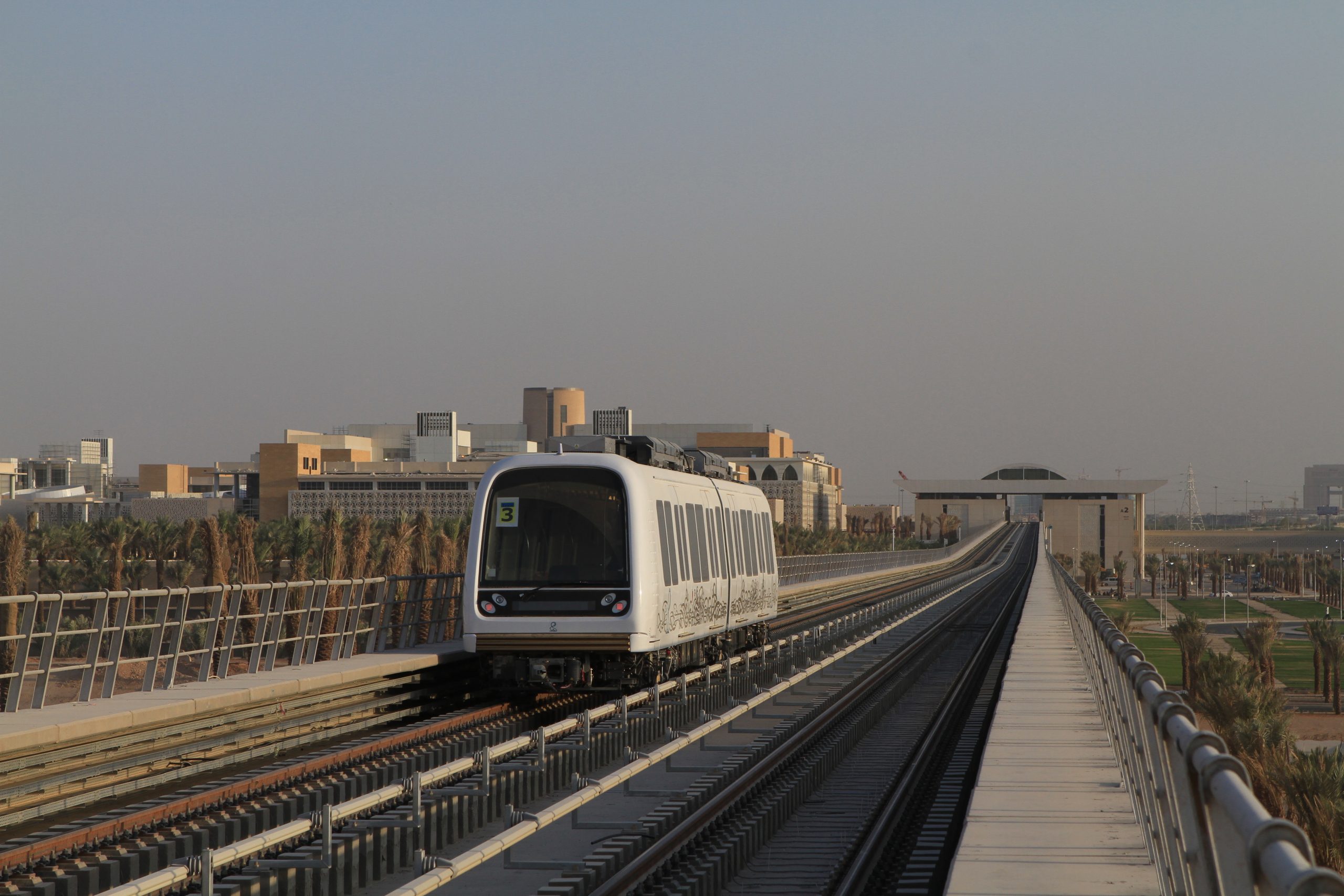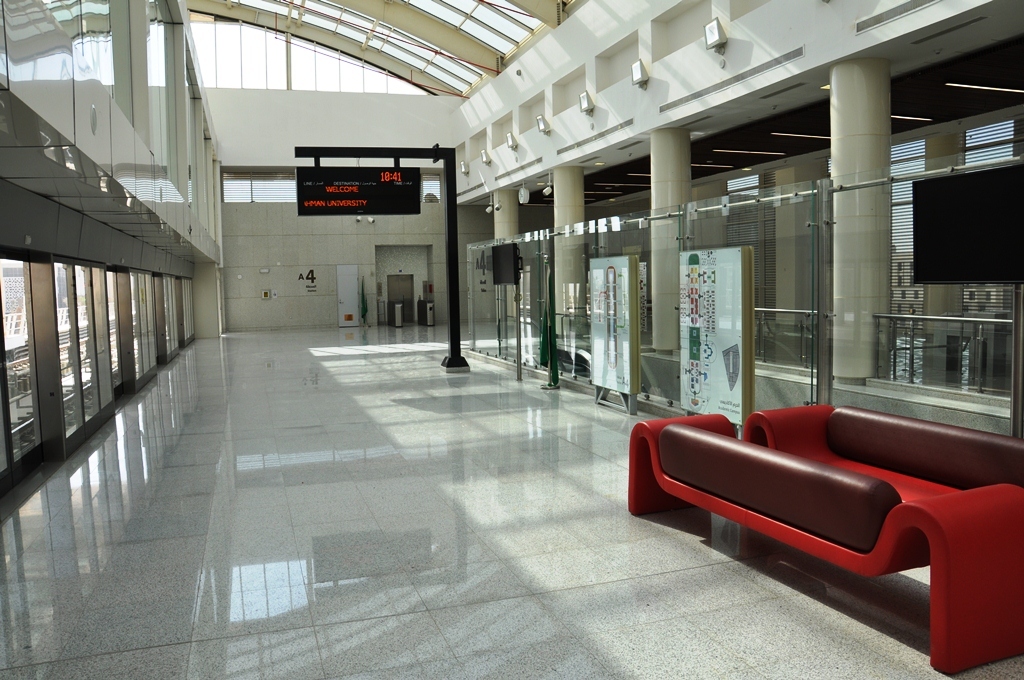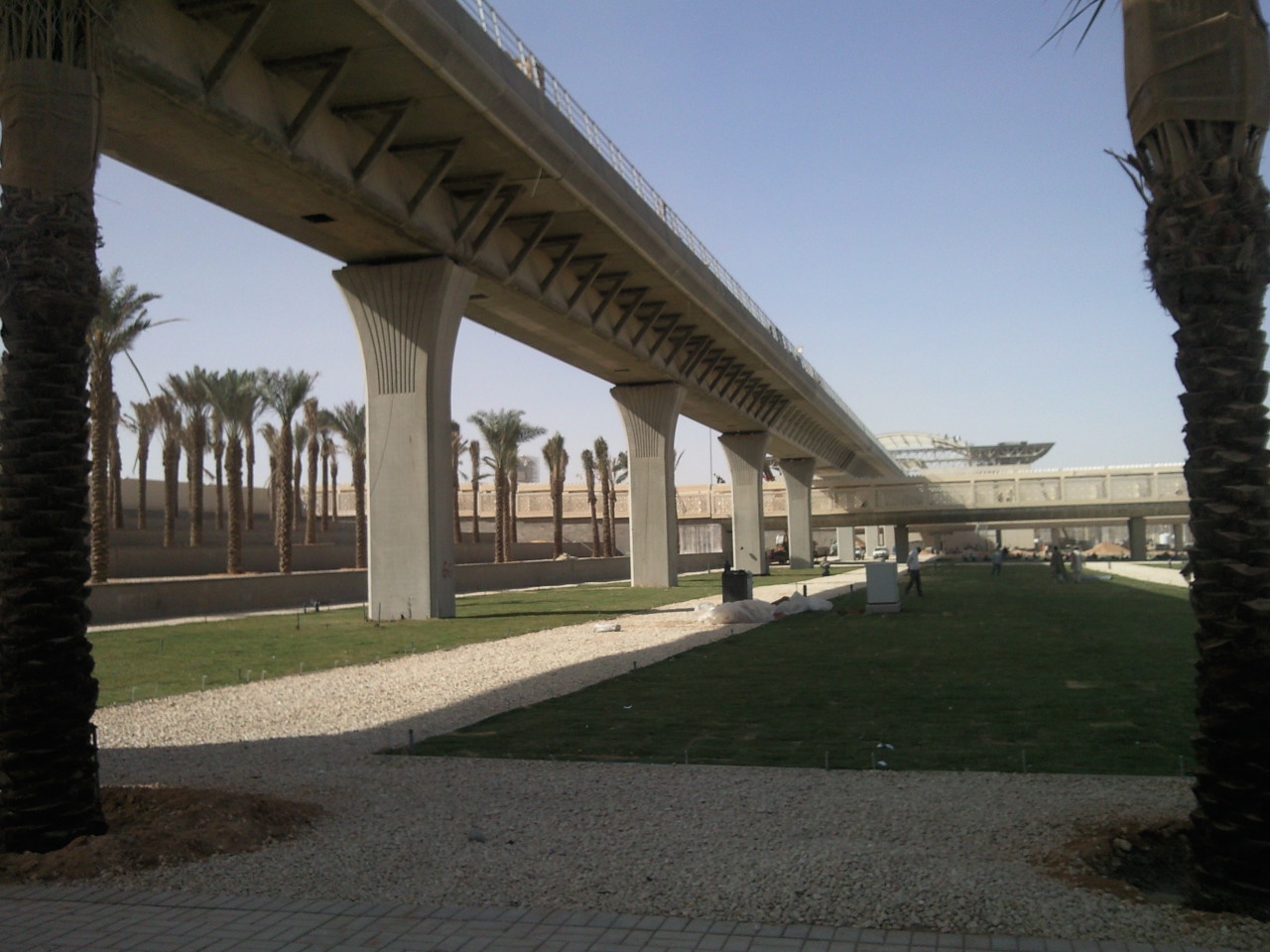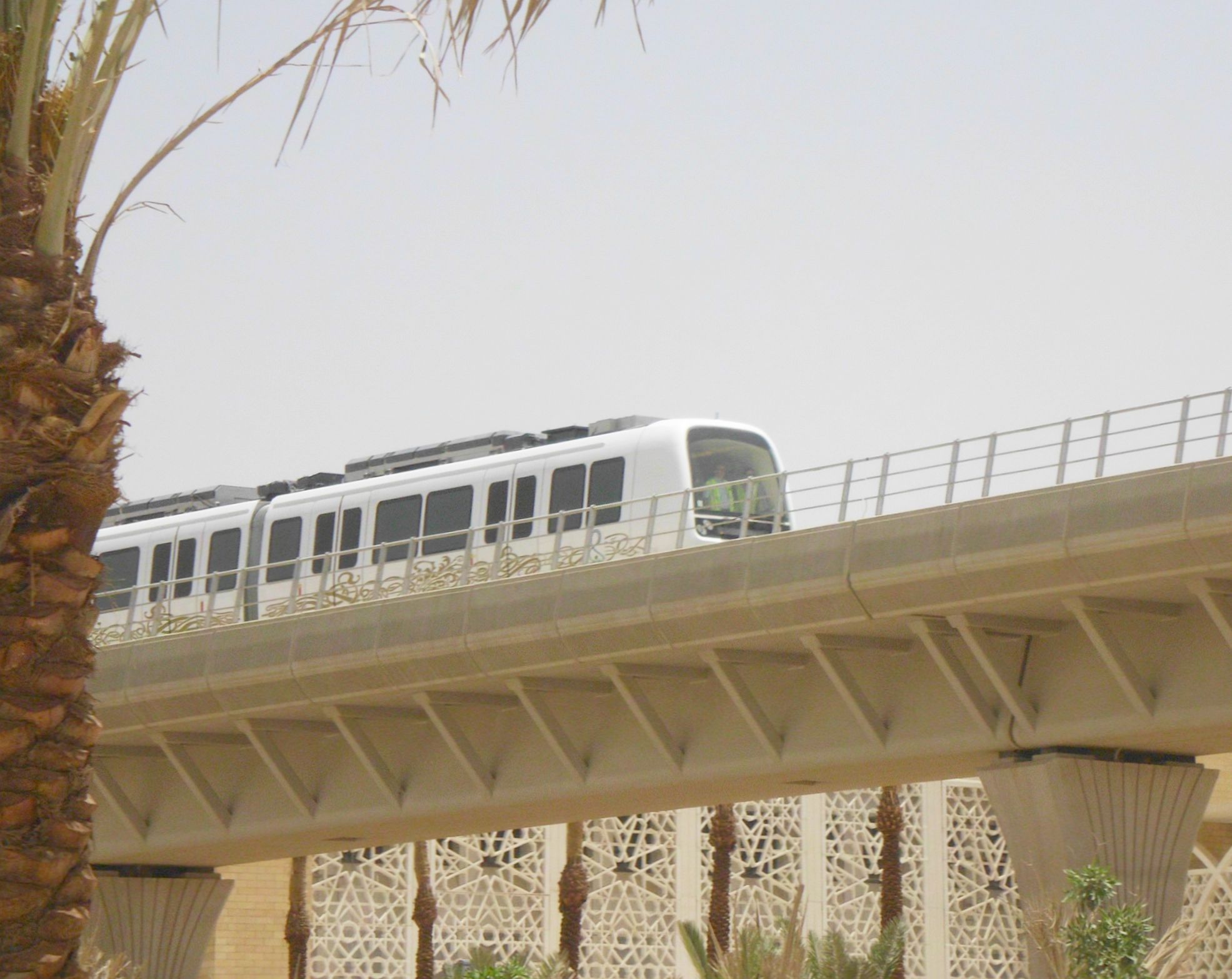 Automated People Mover – PNU, Saudi Arabia
May 7, 2020 – 2:51 pm
The Princess Noura Bint Abdulrahman University for Women in Riyadh consists of several functional complexes such as the Educational City, the Medical City, the sports zones and the residential zones. The main means of transportation for students and employees is an elevated automated people mover (APM) system that serves all zones of the huge campus area.
The network consists of an elevated double-track guidance system with a total length of 12 kilometres. The precast concrete structures of the viaduct are 9.8 metres wide and have a standard span of 30 metres. A maintenance and storage area serves as the technical basis for operating the system. Driverless operation is controlled by a state-of-the-art Automatic Train Control (ATC) system and multifunctional telecommunications systems that allow unattended operation (GoA 4). A high level of system availability is achieved by a certain redundancy of the power distribution system. The peak hour is 3 minutes, and fully automatic operation ensures consistently high capacity and high service convenience.
The special requirements for strict gender segregation had to be taken into account in the system design and will be maintained under all circumstances. 14 stations, spread throughout the campus, will provide the necessary accessibility and quality of service via four interconnected operational routes, and will provide accommodation for the equipment and facilities of the subsystem. The architectural concept includes six different types of station structures with different solutions for access to the platforms, which will be closed by continuous platform edge screens with automatic door systems. Pedestrian bridges at the level of the station concourse provide direct access to the adjacent university buildings.
Scope of services:
Engineering coordination and overall system engineering activities in the design phase
Support for design management
Support in the procurement of trackwork elements
Review of technical management plans
Interface management of all railway-related subsystems during design and installation
Planning, organisation and supervision of tests and commissioning of the operating system
Contract and claim management
Review of the project management plan
Planning and management of commissioning, acceptance tests
Monitoring of maintenance performance, infrastructure, operating system and availability of rolling stock
Review of the training concept, programmes, documents, plans and materials
Support for the training organisation