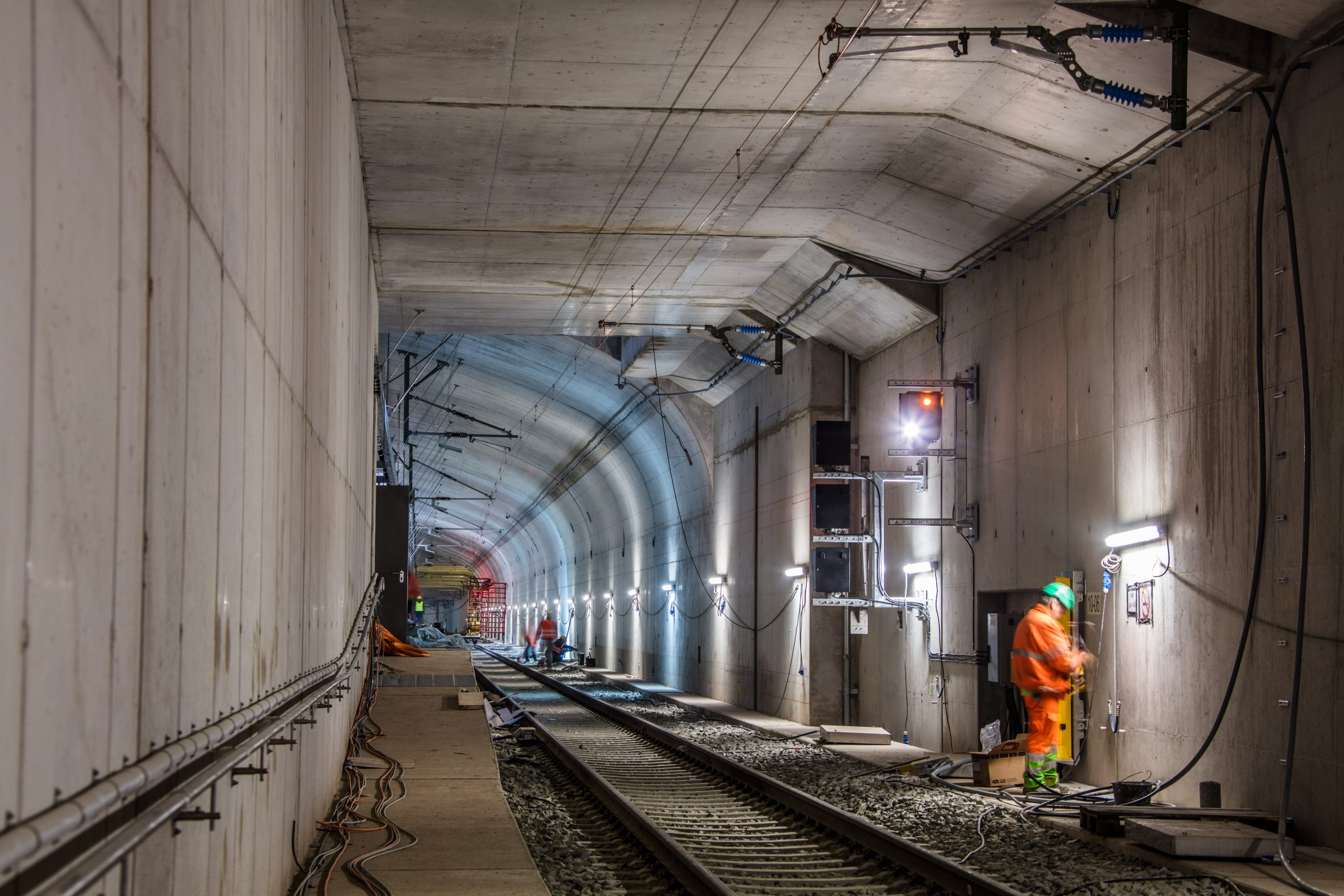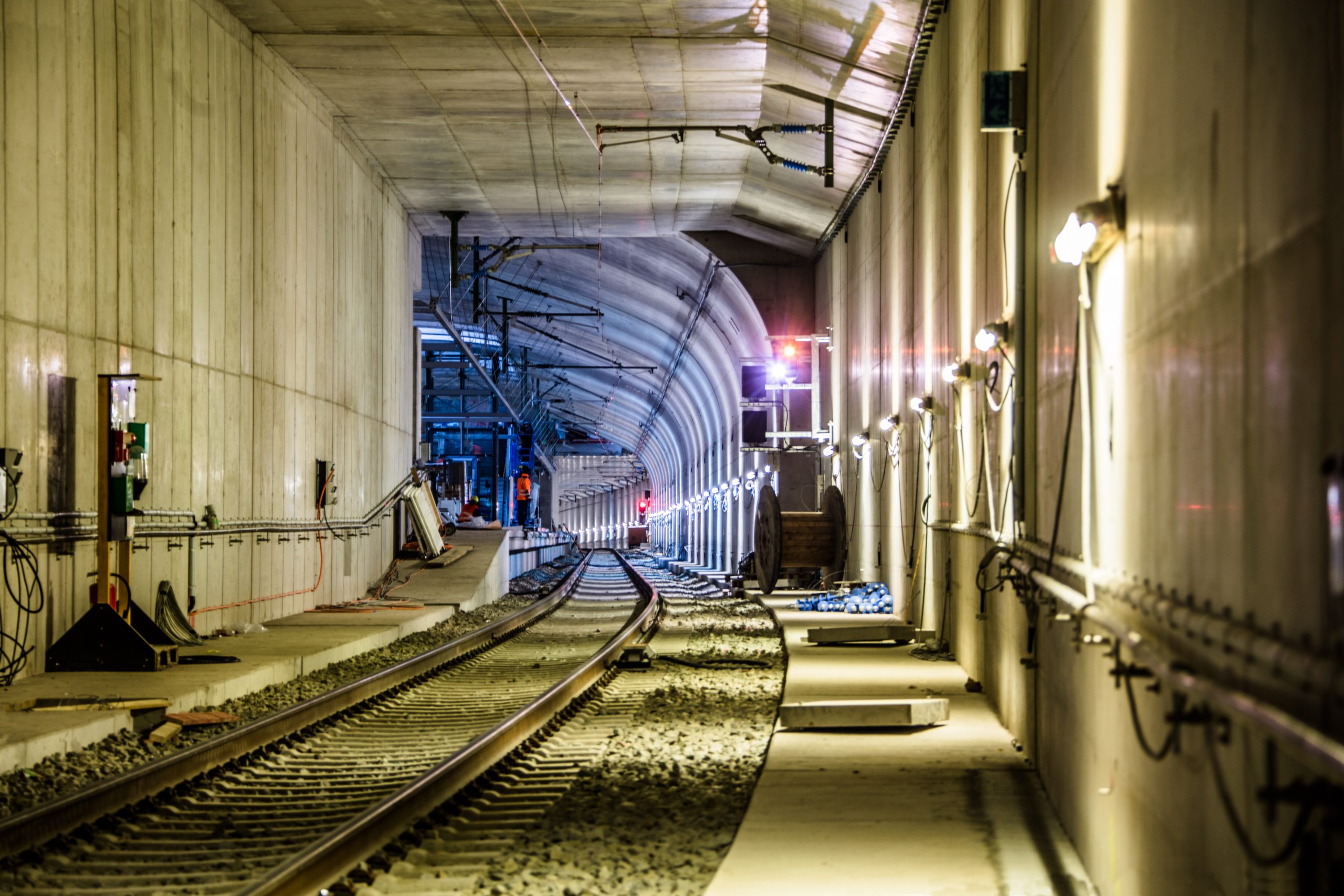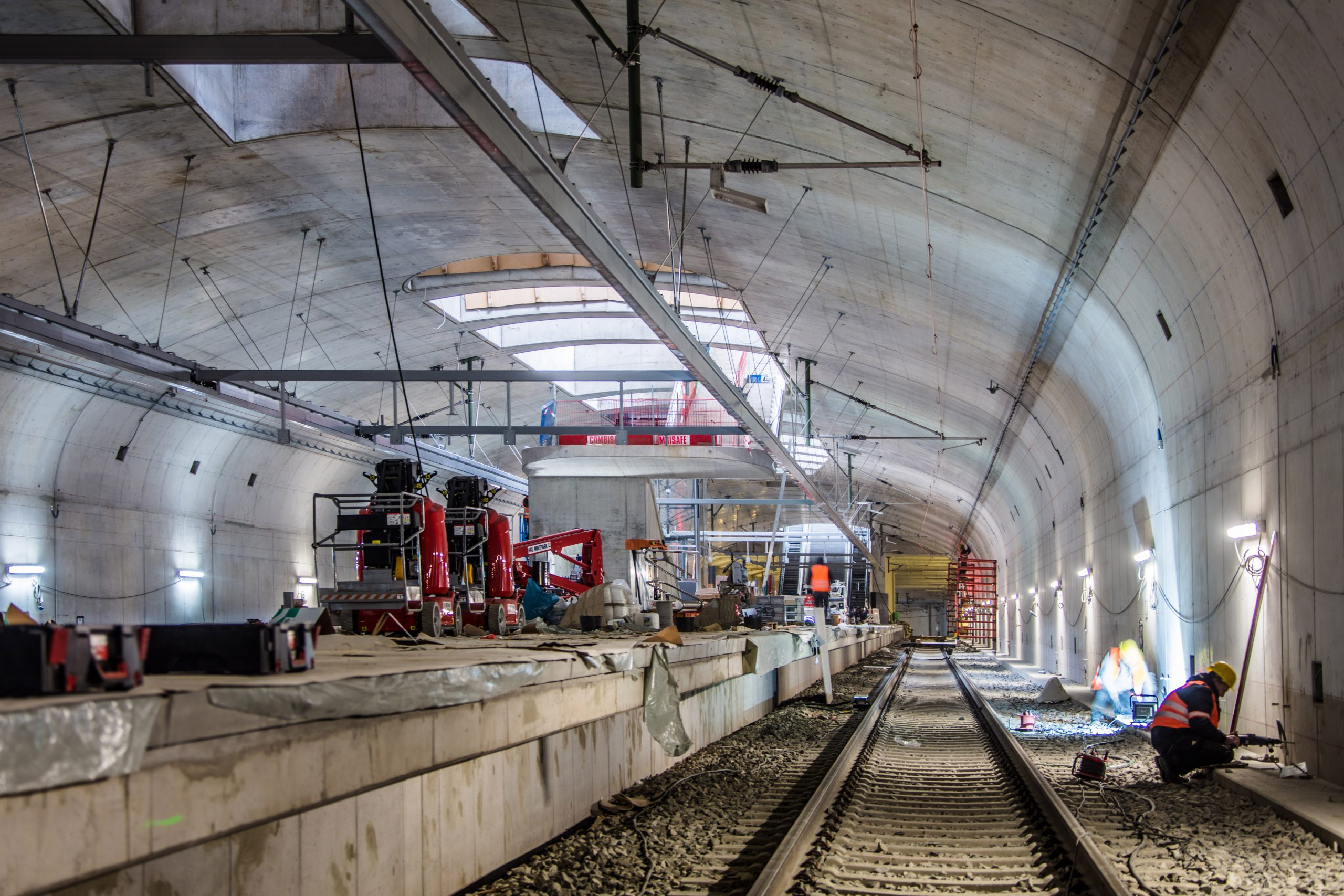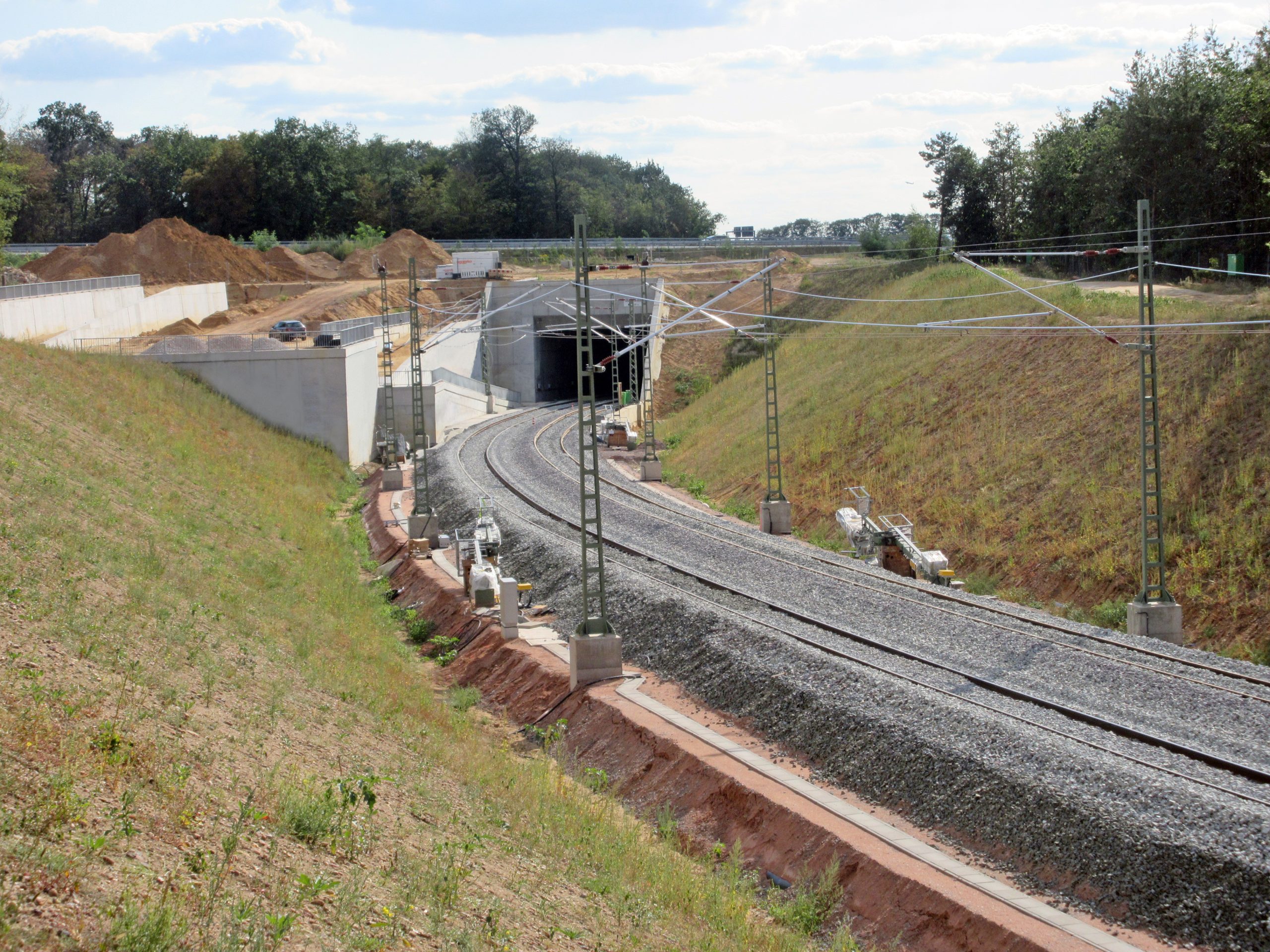 Gateway Gardens in Frankfurt am Main, receiving suburban train connection, Germany
April 29, 2020 – 3:16 pm
The new Gateway Gardens neighborhood is being developed on repurposed land in Frankfurt. Now the area is being connected to local and regional public transportation. For this project, DB Engineering & Consulting was commissioned to provide design services to connect the DB line running between Frankfurt (Main) Stadion station and Frankfurt (Main) Flughafen regional station to an underground suburban train station in Gateway Gardens, as well as to provide construction management services.
The electrified double-track line is 4 km long and almost half of it runs through tunnels. The tunnel cross section is square and has a clear width of 11 m and a clear height of 7 m. The tunnel's dimensions fall short of the standard cross section, and a corresponding permit has been obtained (case-by-case approval). The tunnel has been prepared for open construction. The line is located in water reserve zones III and IIIa, and on the edge of a special area of conservation, meaning that German conservation law prohibited lowering the groundwater level.
For more information about this project, click here (German only).
Scope of services:
Design for rail equipment: overhead line equipment, control-command and signaling systems and electrical power systems (50 Hz)

Preliminary design
Final design
Planning for building permit application
Construction drawings; PT 1 for control-command and signaling systems
Preparation of tender documents
Evaluation of bids, negotiation and awarding of contracts

Design review for rail equipment: overhead line equipment, control-command and signaling systems and electrical power systems (50 Hz)
Services provided by the designer authorized to submit construction documents for:

Structural engineering
Control-command and signaling systems
Electrical power systems (50 Hz)

Construction management for entire project

Construction supervision
Construction operations planning
Safety monitoring
Occupational health and safety coordination

Acceptance testing for rail equipment: overhead line equipment, control-command and signaling systems and electrical power systems (50 Hz)