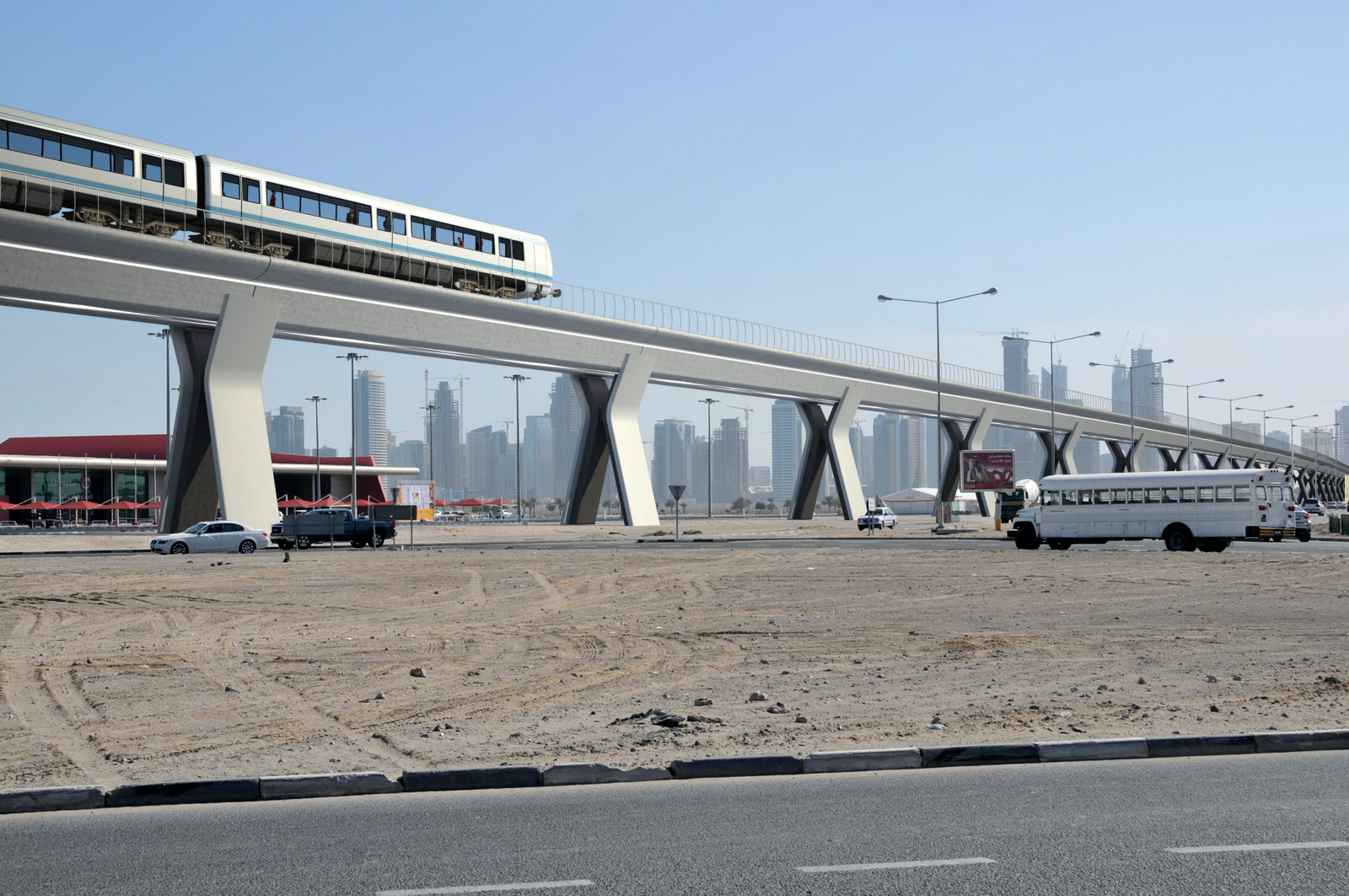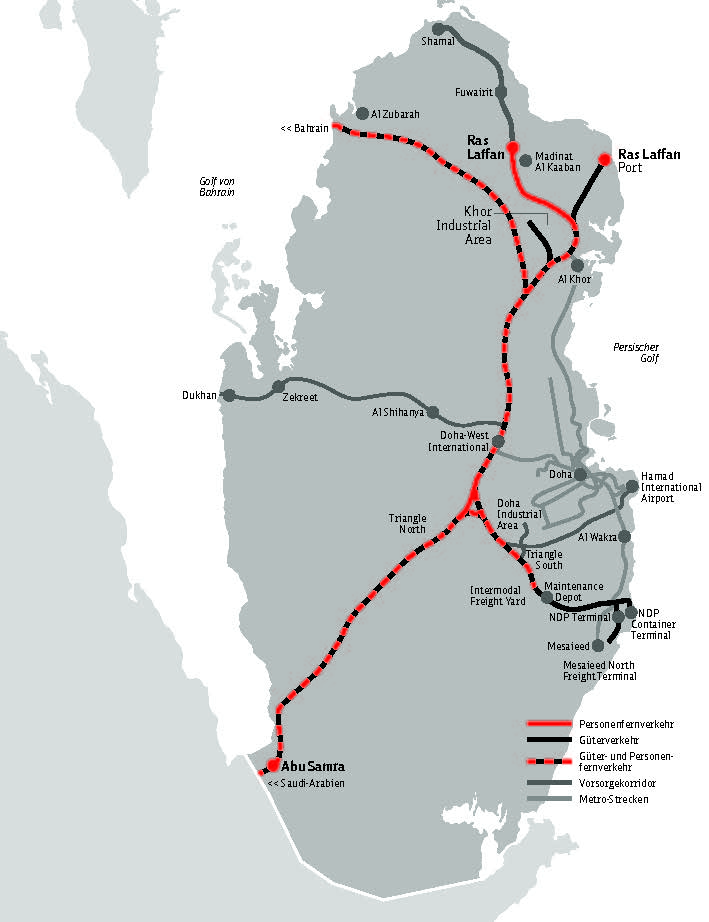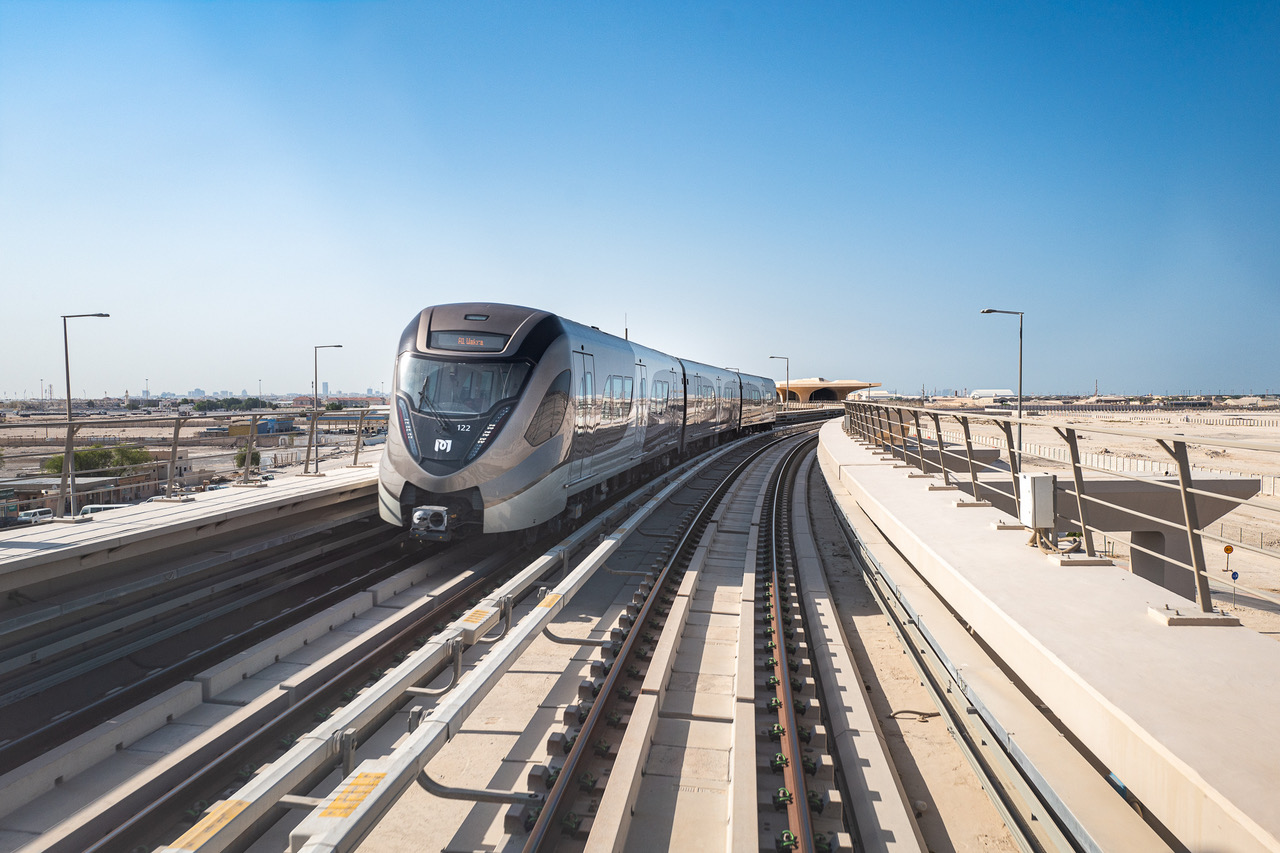 Integrated Railway Project QIRP, Qatar
The Qatar Integrated Railways Project (QIRP) comprises mainline railways (LD) for passenger and freight transport and four metro lines with a total length of approximately 300 km. The Doha metro system has proposed connections to the mainline network in Doha City, Education City and NDIA Rail Terminal. In order to ensure a functioning metro system that connects and serves all football stadiums for the 2022 FIFA World Cup, the project is being developed in several phases.
Phase 1 of the Doha Metro will provide the underground sections of the network (129 km, 49 stations) required for 2022. In view of Qatar's bid for the Olympic Games, phase 1 has been divided into phase 1a (2020 Olympic Network) and phase 1b (2022 FIFA Network).
In phase 2, the entire network will be completed, i.e. after the 2022 FIFA World Cup (233 km, 94 stations). The underground sections of the Doha metro network Phase 1 comprise: 91 km of tunnelling (single track) for construction lots 1.4/1.5 (Red Line North), 1.2/1.3 (Red Line South), 3.2/3.3 (Green Line) and 2.1/2.2/ 2.3 (Golden Line), 26 underground stations and structures.
The Red Line is oriented from north to south. The Green Line follows the Al Rayyan Road, which connects the Education City with the heart of Doha and Doha West. The Golden Line runs mainly in an east-west direction and connects Airport City North, the new development area Airport City, and Doha South with the heart of Doha. The Blue Line is a semi-circular ring line, which in Phase 1 connects the Red Line (Al Matar/ C-Ring) and the Golden Line (Airport City North). Doha's metro system is to be operated in unattended train operation GoA4.
Scope of services:
WO 1, reference planning for all railway systems; technical support in all aspects of special and tunnel construction
WO 5, Alignment/track design: Pre-feasibility study / conceptual design / feasibility study, tender design and tender documents, preliminary design
Consideration of track construction performance in terms of reliability, availability and maintainability
Development of the tender design and tender structure
Support in optimising the constructability, construction time and construction costs of track construction
WO 7, operational concept and simulation
WO 8, tender design and tender documents for railway systems