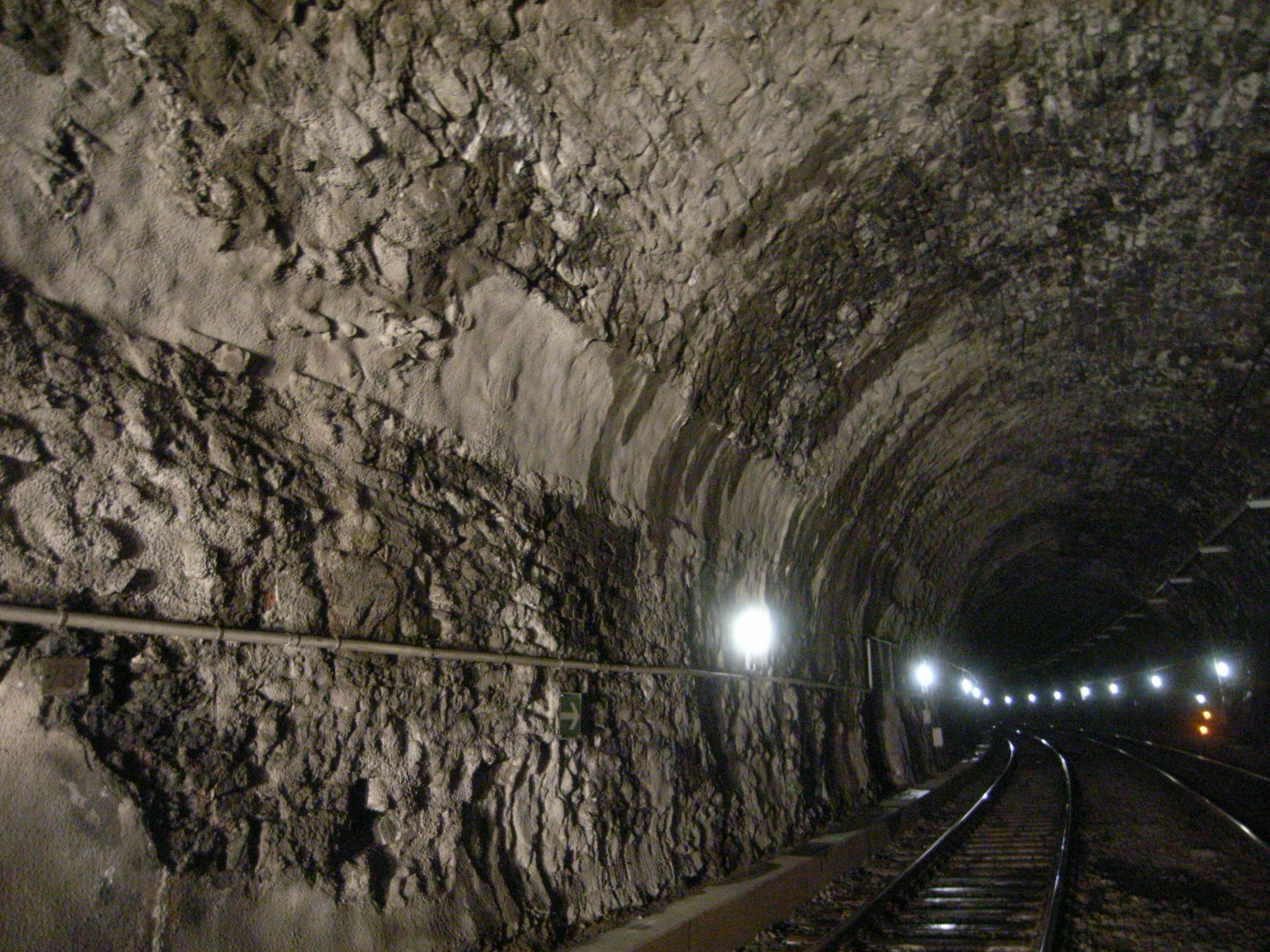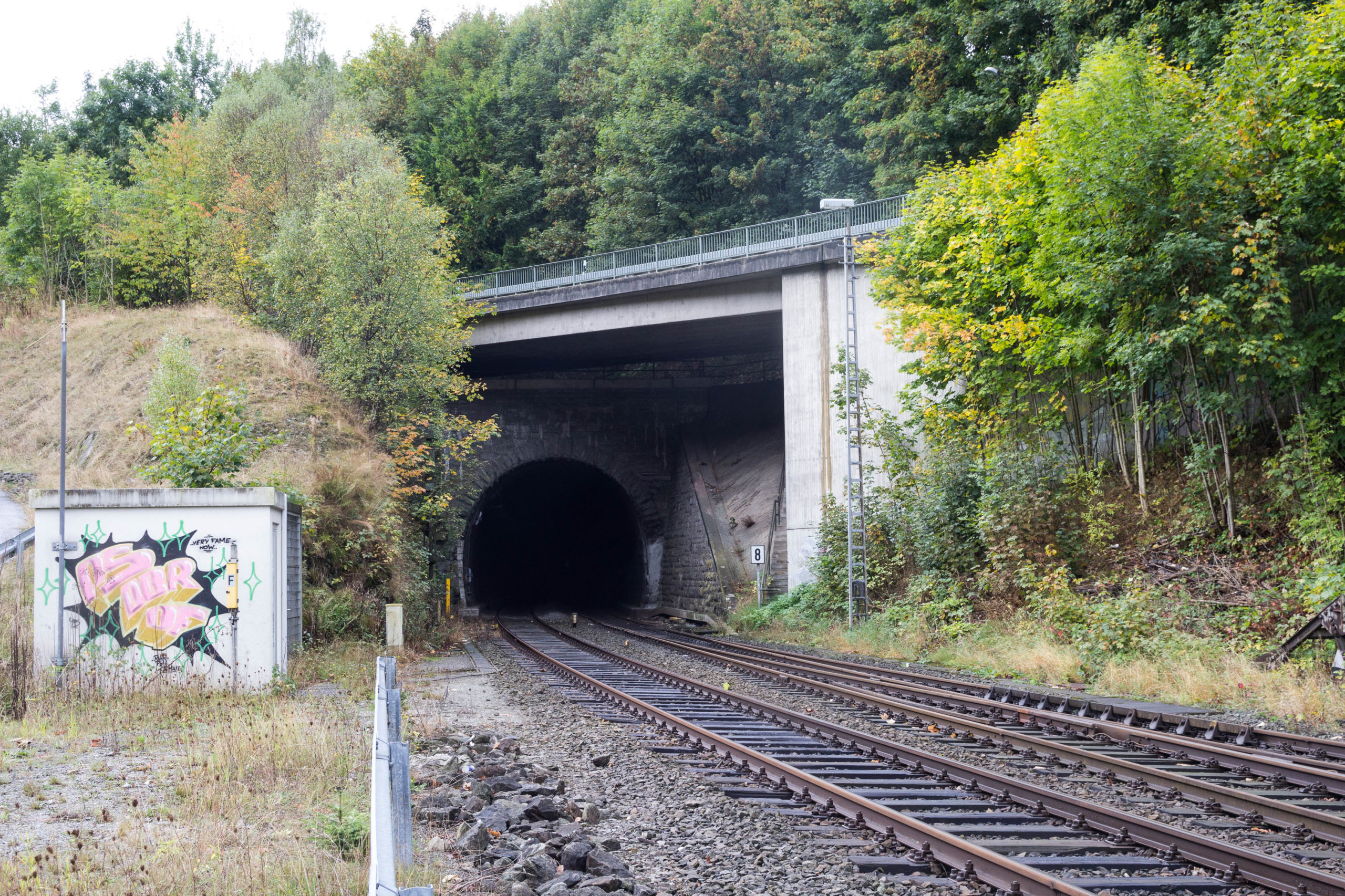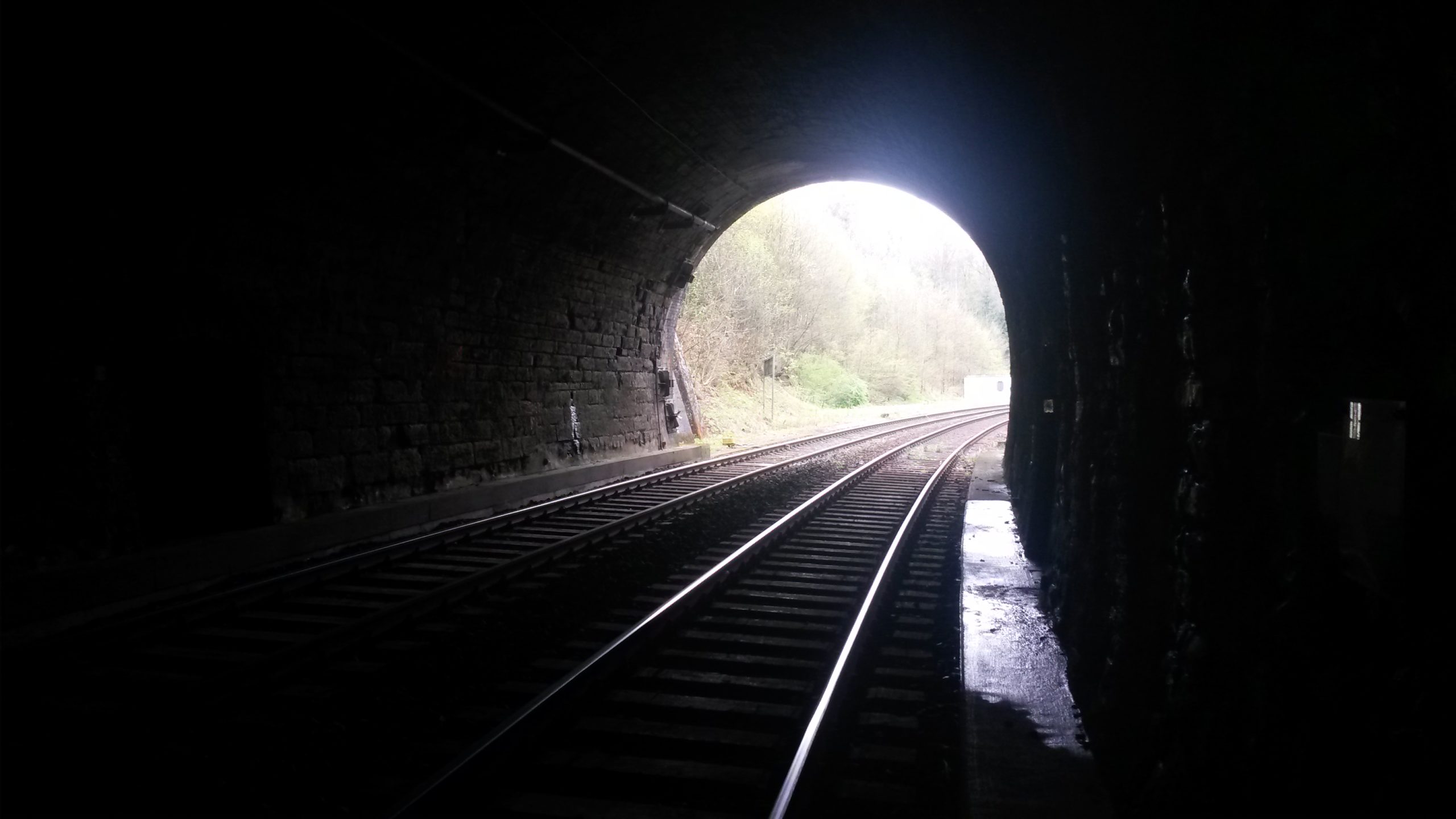 Renovation of the Elleringhauser Tunnel, Germany
The Elleringhauser Tunnel is located in the Hochsauerland district (NRW) of Germany between Olsberg and Brilon Wald stations on the unelectrified double-track line connecting the cities of Aachen and Kassel. Constructed in 1872, the 1,391-meter-long tunnel has two tracks whose center lines are less than 3.5 m apart, so trains traveling in opposite directions are prohibited from passing each other in the tunnel. The condition of the tunnel necessitates its renovation, which will involve converting it to a single track. However, the volume of passenger and freight traffic on this rail corridor rules out a conventional solution, which would involve completely closing the line for around a year and a half.
The plan to renew the tunnel is based on a modified tunnel-in-tunnel (TiT) method. This construction system involves the use of a movable, weight-bearing inner shell to renovate the tunnel. Rail operations can continue during construction because the shell provides protection for trains. In this special case, the track will be moved to the tunnel's centerline to free up space to build the shell. This is the first time a solution using the tunnel-in-tunnel method has been designed for such a confined space (two tracks with center lines less than 3.5 m apart). A particular challenge of this restoration is ensuring there is sufficient room to work between the inner shell and the tunnel arch, especially to allow for materials to be moved in and out as work proceeds.
Services:
Site design for engineering structures and transportation facilities
Basic evaluation, preliminary design, final design and planning for building permit application
Technical design for supporting structure planning
Preliminary design and final design
Environmental planning and environmental impact mitigation planning
Geotechnical report; brownfield land; and construction and demolition waste usage and disposal plan
Coordinating surveying services (land surveying and tunnel scan)
Construction phase planning
Construction operations planning and preparing construction logistics
Planning coordination of occupational health and safety measures
Preparing a safety and rescue plan