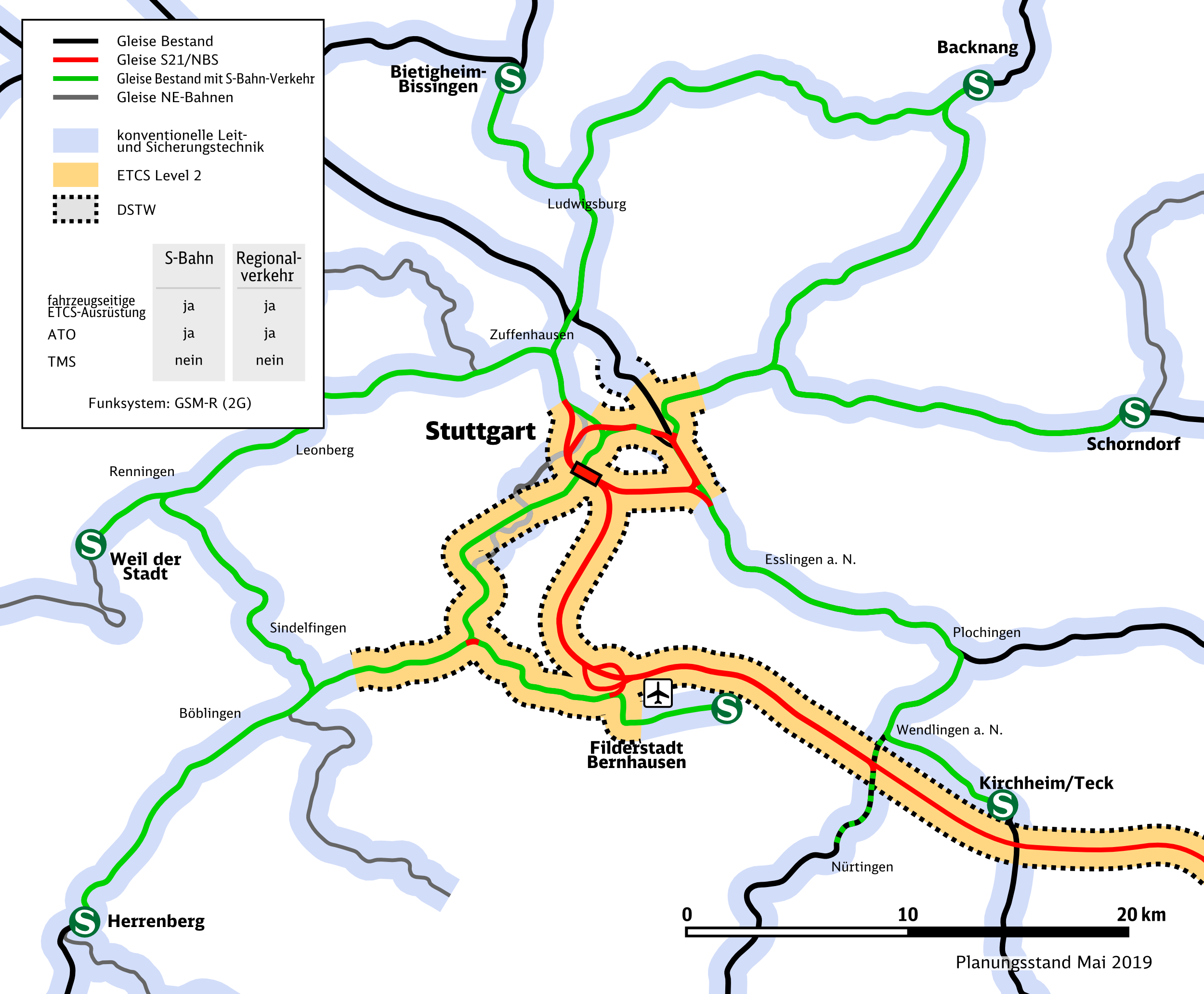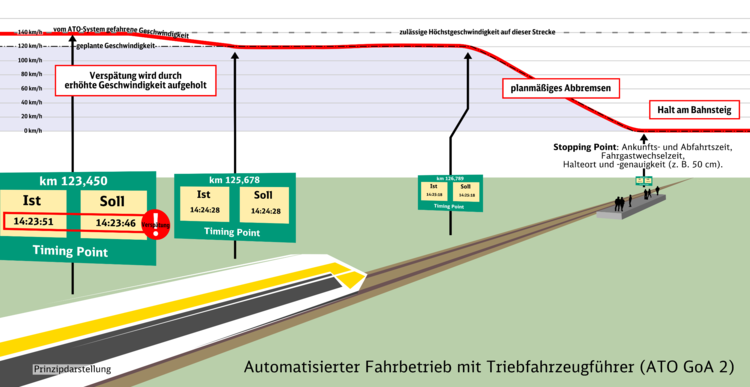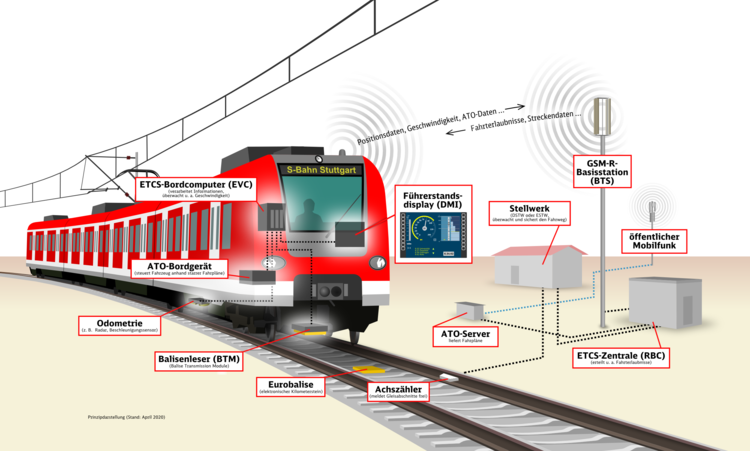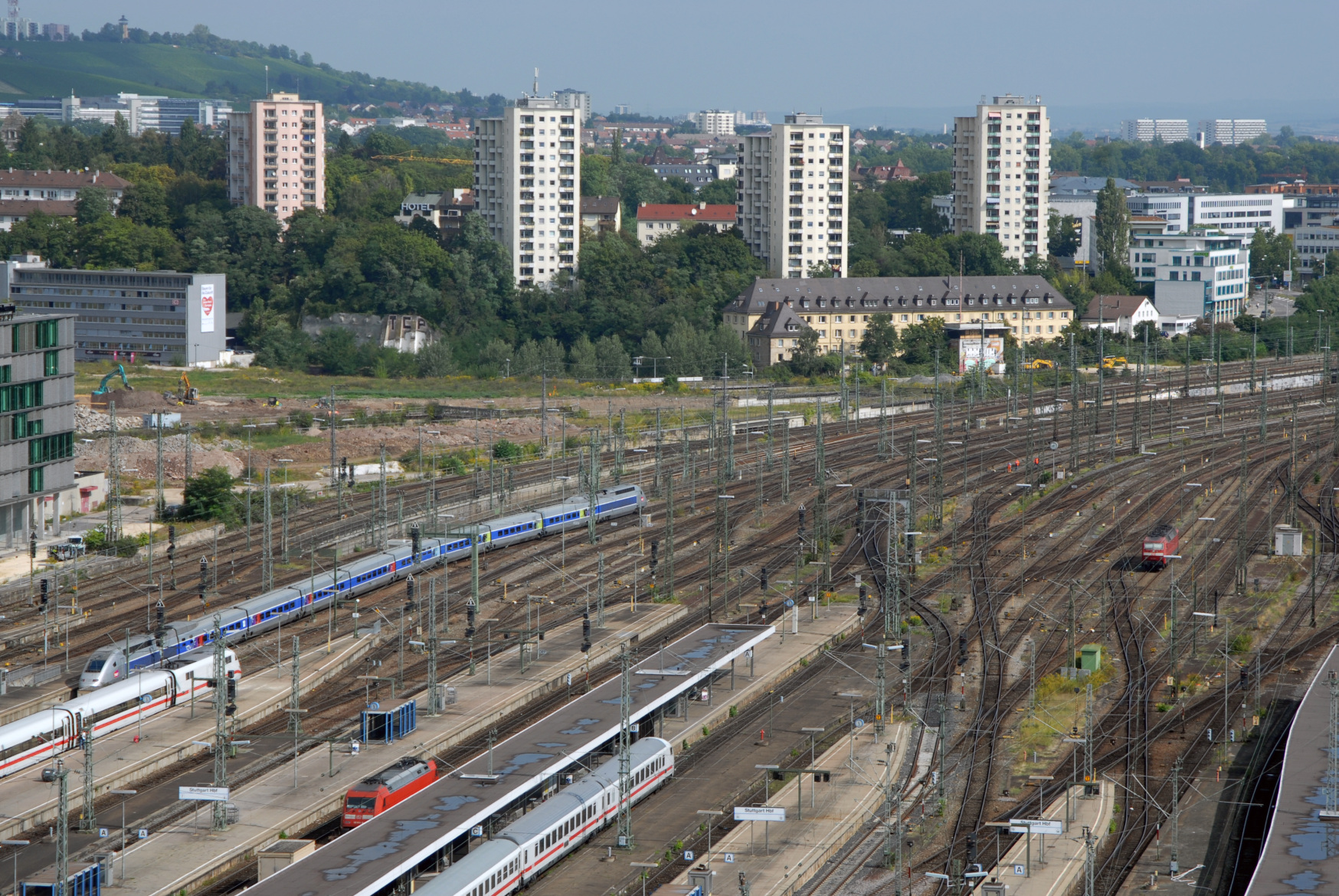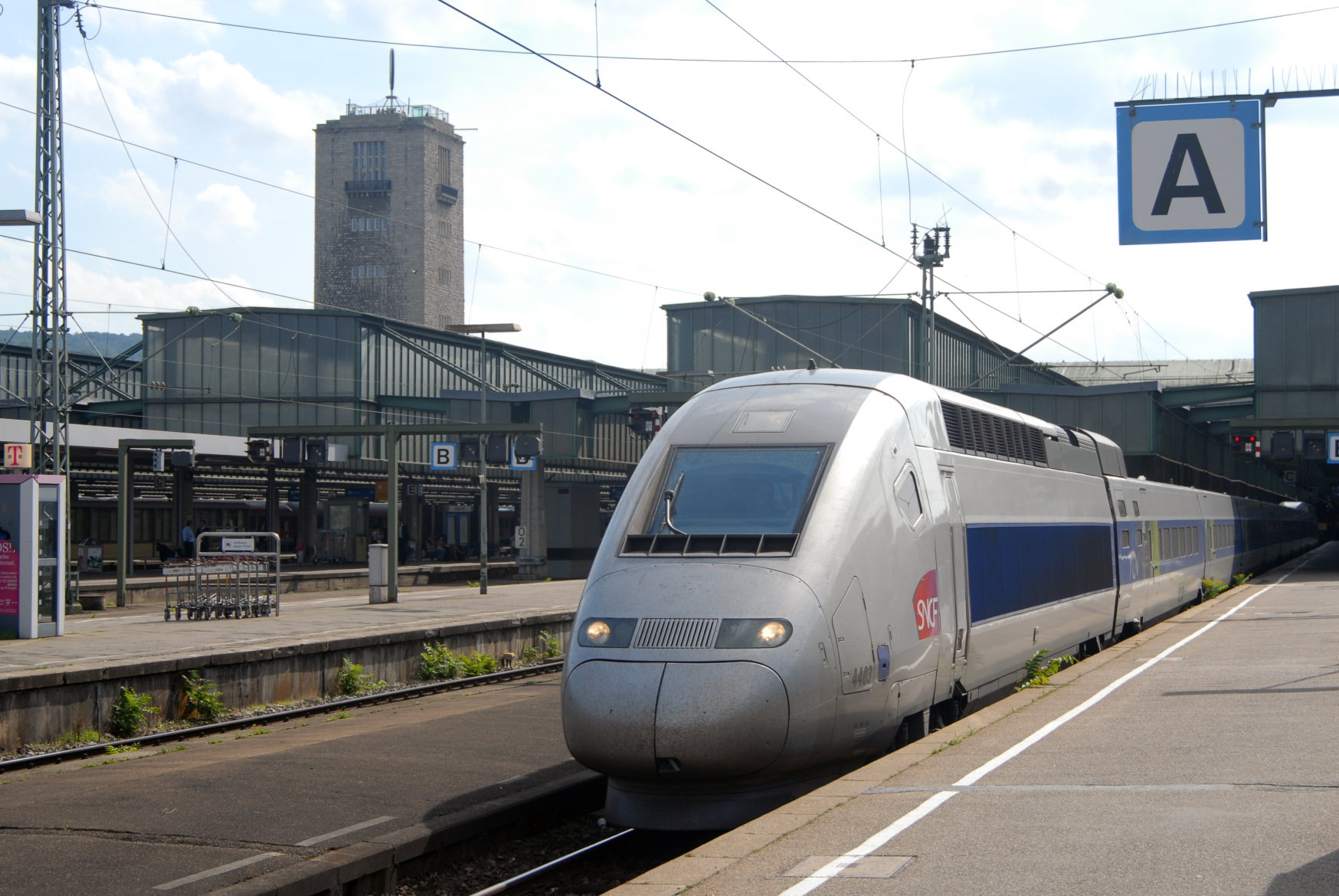 Stuttgart – first digital node of DB, Germany
The Stuttgart railway junction will be completely equipped with digital interlocking technology (DSTW) with train control system ETCS Level 2. This is the first major DSTW project of Deutsche Bahn as part of the "Digital Rail in Germany" project. The Digital Node Stuttgart sets standards for the digitalisation of the railway in Germany. For the first time, a large German railway node will be equipped with a digital interlocking, the European ETCS Level 2 system and other technologies based on it.
At the first step, around 125 kilometres of track will be equipped with new control and security technology by 2025. Step by step, new technology will be installed and successively further optimised to increase performance. In addition to the performance enhancements already achieved with Stuttgart 21, the new technology will also be used to improve the performance of the line,
maximum performance on the particularly highly stressed main S-Bahn line,
in the new main station allows a train to run every five minutes in high performance operation – on each of the eight platform tracks and
on each of the eight adjoining tracks allows an average train sequence of two minutes on average.
Digitisation is based on digital interlockings (DSTW) and the European Train Control System (ETCS) Level 2. A highly secure computer system is connected to external elements such as sensors or switches via encrypted data connections.
Scope of services:
Project planning of traffic facilities and cable civil engineering Lph 1-4 and 6/7 HOAI
Specialist planning Technical equipment for electrical power systems, telecommunications systems and control and security technology
Project planning of traffic facilities and cable civil engineering Lph 1-4 and 6/7 HOAI
Specialist planning Technical equipment for control and security systems Lph 1-7, PT1 planning
Technical equipment for electrical power systems Lph 1-4 and 6/7
Specialist planning of technical equipment for telecommunication systems Lph 1-4 and 6/7
Planning Management