General Consultancy for Bangalore Metro Rail project kicks off
May 5, 2022 – 7:33 am
DB Engineering & Consulting will be supporting the Bangalore Metro Rail project as a general consultant for rolling stock, signalling, and platform screen door systems. The services include engineering, tender documentation, bid process management, testing and acceptance, and testing and commissioning.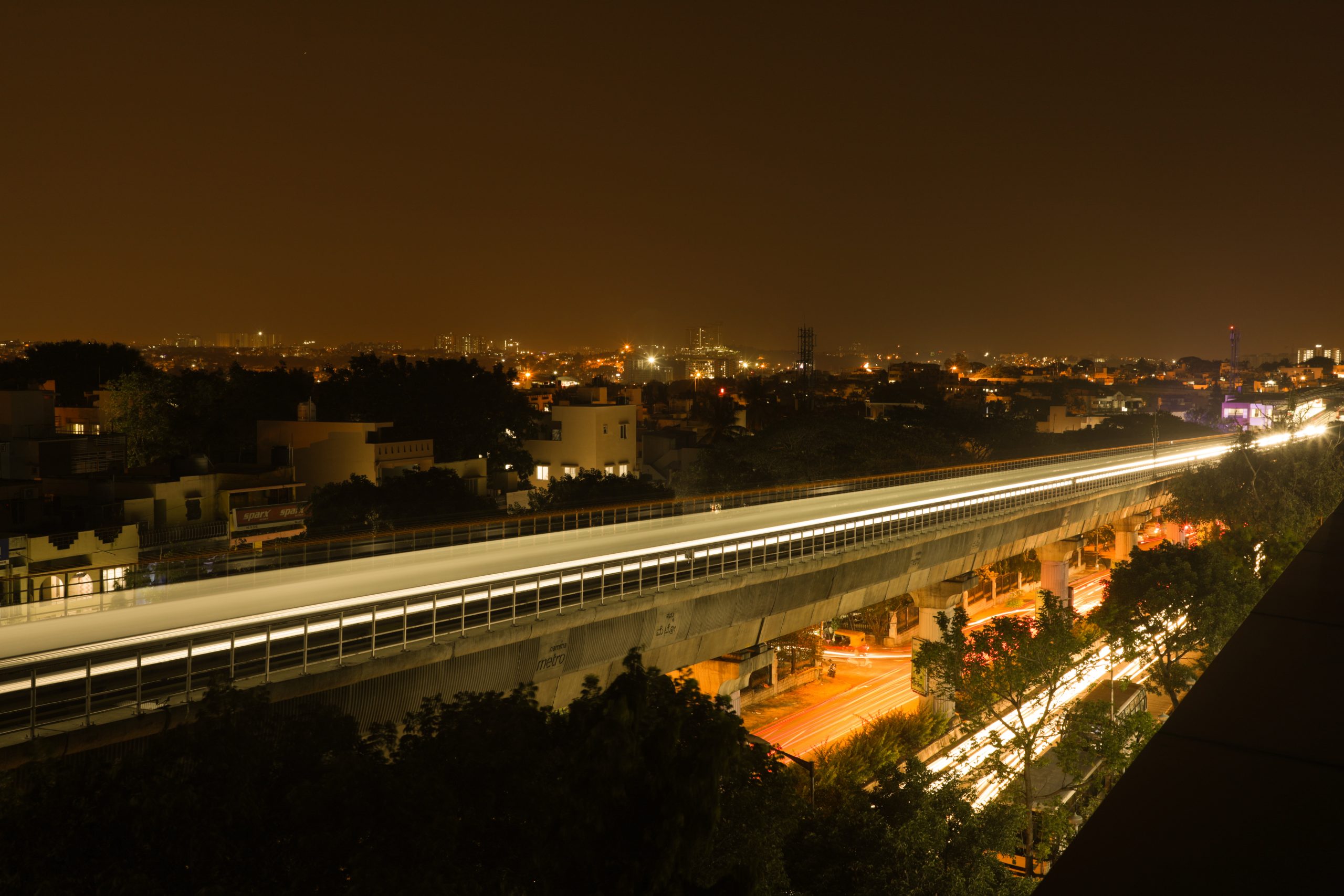 Bangalore, capital city of the southern state of Karnataka, is the third most populous city in India with a population of more than 8 million. Since it entered the IT services market in the year 2000, Bangalore has become "the Silicon Valley of India", with the highest concentration of IT companies in the country. This development necessitates a modern local transport system.
Christened "Namma Metro" ("Our Metro" in Kannada), Bangalore Metro is a modern mass rapid transit system and the first underground metro system in South India. Bangalore Metro Rail Corporation Limited (BMRCL), a joint venture between the national government of India and Karnataka state government, is the agency responsible for implementing the Bangalore Metro Rail Project.
The Bangalore Metro Rail system comprises two lines: the East-West corridor, called the "Purple Line", with 18 km and 17 stations, and a North-South corridor, called the "Green Line", with 24km and 24 stations. These lines are mixed at grade, with underground and elevated sections.
BMRCL has divided the project into stages.
Phase 1 has been successfully executed. At present, the construction work of Phase 2 is being executed, which will extend these existing corridors to a total length of 75 km with two new lines:
The "Yellow Line" with about 18.82 km from Rashtriya Vidyalaya Road to Bommasandra is fully elevated with 16 stations (Reach 5).
And the "Pink Line" with about 21.5 km from Gottigere to Nagawara with an underground section of approximately 13.75 km with 12 stations and an elevated section of about 7.5 km with 6 stations (Reach 6).
Providing support for the "Pink Line"
DB Engineering & Consulting has partnered with SYSTRA as the lead partner and OC Global in the joint venture and will be supporting Reach 6, Phases 2A, and 2B. Phase 2A (ORR Line, 19.8 km) and Phase 2B (Airport Line, 38.4 km) will connect Silkboard – KR Puram – Bengaluru International Airport through 30 stations. The objective for Phase 2 is the implementation of the general consultancy works for rolling stock, CBTC signalling, and platform screen door systems through the following services:
Design: review of interface design documents, detailed interface design, and interface control documents
Tender assistance
Assistance in execution of procurement, manufacturing, installation, and commissioning
Construction supervision, installation
Testing and commissioning assistance
DB Engineering & Consulting is proud to be part of this joint venture – reinforcing global capabilities and strengths in state-of-the-art railway systems.
Contact
Sarah Geißler
Head of
Marketing & Communications
DB Engineering & Consulting
EUREF-Campus 14
Torgauer Strasse 12-15
10829 Berlin
Germany
E-Mail
---
Our news categories