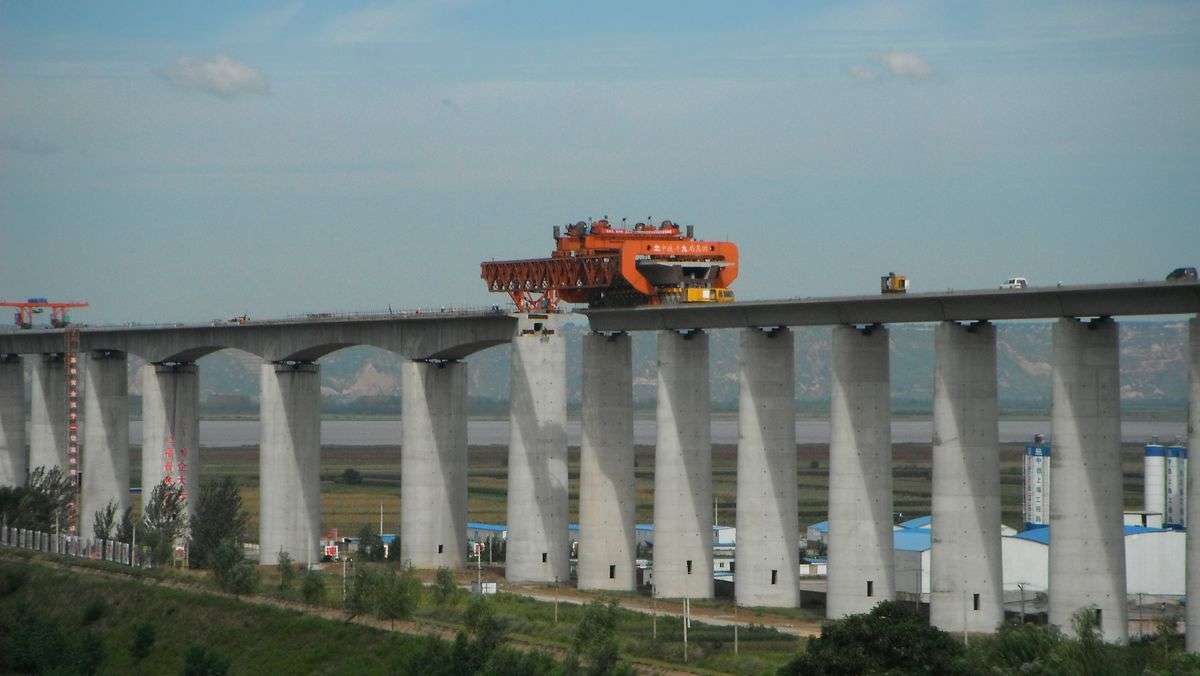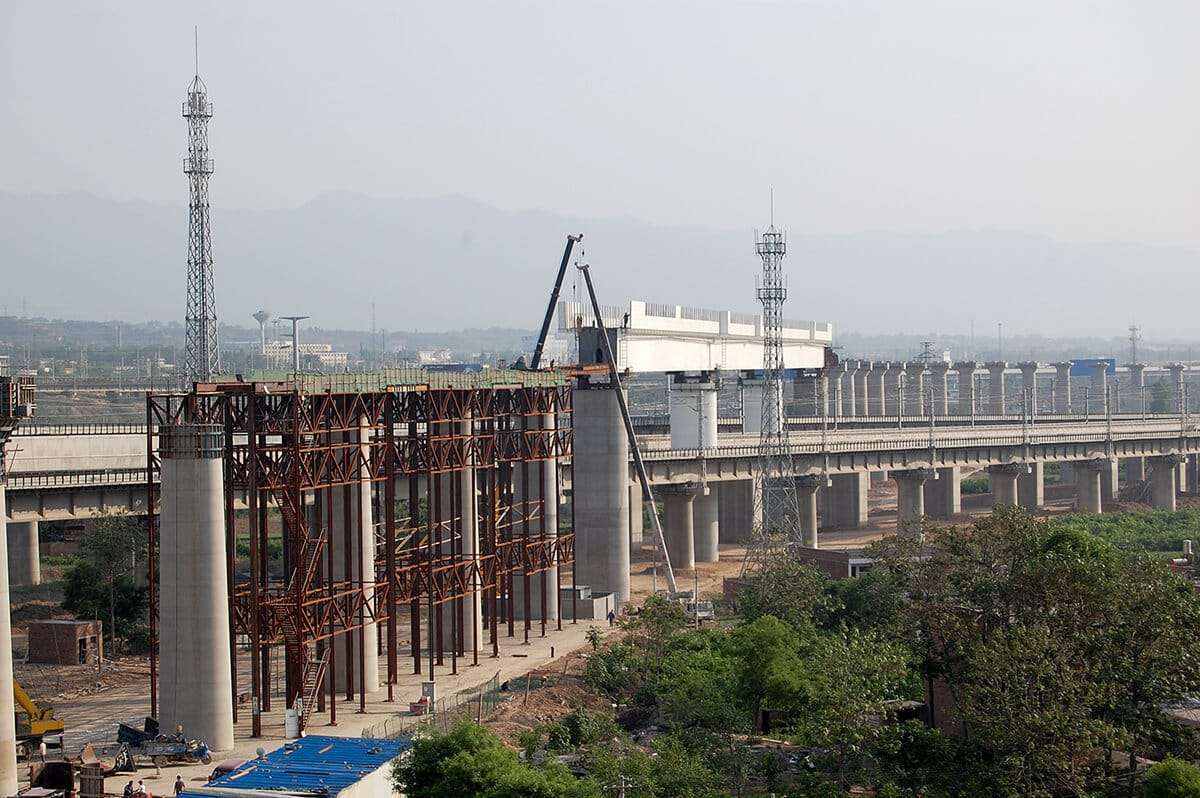 Consulting and engineering services for the high-speed rail network in China
June 2, 2018 – 3:23 pm
China now operates the largest high-speed rail network in the world. And DB has been involved from the very beginning. Experts from what was then DE-Consult, now DB Engineering & Consulting (DB E&C) , were working for Siemens AG as far back as 1997 on evaluating a high-speed rail system set to be built in China based on the European model. After that, they provided technology consulting services for the Beijing–Shanghai high-speed line, including technical and financial assessments, and took on numerous other projects in preparation for China's transition to high-speed rail.
More than two decades on the Chinese high-speed rail network – a look back
Working on behalf of Transrapid International GmbH & Co KG, DE-Consult experts were involved from 2002 to 2003 in Shanghai's first commercial maglev train. The scope of services offered included overseeing operational and system safety; designing, organizing, managing, and monitoring test runs; conducting technical acceptances for commissioning the maglev train system; and training operational staff.
Beijing–Shanghai High-Speed Line
In 2005, DE-Consult submitted an inspection report for the Beijing–Shanghai High-Speed Line, which looked at the technical design for mixed operations. The report included analysis and cross-checking of the bridge design, track design, and system technology, in particular with regard to electrification/overhead line equipment.
Zhengzhou–Xi'an Passenger Dedicated Line (PDL)
In the same year, work began on the 460 km Zhengzhou–Xi'an PDL, with ten completely new and three upgraded stations. The line covers over 160 km on bridges and 61 km in tunnels. In a joint venture with HUATIE Engineering Consulting Co., Ltd, DE-Consult was responsible for the design review and engineering inspection of all infrastructure assets such as the superstructure, trackwork, control-command and signaling, telecommunications, power supply, overhead line equipment, etc. The work was completed in 2010. The company was also appointed the principal construction firm for all building activity at the Xi'an railway junction, including management, coordination, and monitoring work, in 2006.
The contract for supervising construction on the Anhui and Hubei sections of the Hefei–Wuhan PDL also began in 2005. This was followed in 2006 by the Wuhan–Huadu PDL and the first sections on the Zhengzhou–Xi'an PDL.
Beijing–Tianjin (Jing–Jin PDL)
The 2008 Summer Olympics had prompted the Chinese Ministry of Railways to build another high-speed line – this one running for 1,318 km between the capital Beijing and Shanghai. DB International, the successor company to DE-Consult, was again involved in supervising construction, this time of the 115 km Beijing–Tianjin section (Jing–Jin PDL), as part of a consortium.
Datong–Xi'an high-speed line
Contracts for almost all the new lines planned up to 2010 followed, with varying scopes of services in addition to construction supervision and management work. One example is the 860 km Datong–Xi'an high-speed line, where DB International and its partners won two of the four lots, covering a total line length of 260 km. At its peak, 56,000 people from seven major companies were working on construction sites to deliver this project.
The Hukun PDL, which at 2,264 km was the longest high-speed line in the world at the time, went into service on 28 December 2016. The CRH3 and CRH380 trains operating on this line can reach speeds of up to 300 km/h. Construction work started on the different line sections in 2008. DB Engineering & Consulting was awarded various construction lots for these sections and was once again responsible for supervising construction and the site, as well as providing a range of other services. The sections went into operation as follows: Shanghai–Hangzhou (2010), Hangzhou–Changsha (2014), and, finally, Changsha–Kunming (2016).
Other projects on the Chinese high-speed rail network
Hangzhou–Changsha PDL, Hunan section (2010–2012) and Zhejiang section (2010–2013)
Wuhan–Guangzhou PDL, Wuhan–Huadu section (2005–2009)
Design of new stations
– Guangzhou Main Station (2005)
– Shenzhen Main Station (2006–2007)
– Nanjing South Station (2006–2007)
Scope of services
By 2016, the company's construction supervisors, inspectors, and other specialists had played their part in creating several thousand kilometers of China's high-speed rail network. Depending on the project, the scope of services was made up of various combinations of the following:
Definition, implementation, and monitoring of a uniform project management system
Technology and system consulting
Consulting on technical issues, construction quality, and occupational safety
Definition and implementation of monitoring procedures
System integration and interface management
Consulting on designing new stations
Scoping and design of platform facilities, passenger areas, and functional areas
Development support for concrete slab track type CRTS 1 (RHEDA 2000 China) and type CRTS 2 (System Bögl China)
Construction management
Construction supervision
– Track and structural engineering
– Rail engineering equipment
– Stations/building construction
Technical consulting when putting into operation
Support for trial operations
Training of local construction supervision engineers
Transfer of expertise to local joint venture partners
Rolling stock engineering: system consulting and consultancy services for designing, configuring, setting up, and developing the maintenance system for high-speed trains