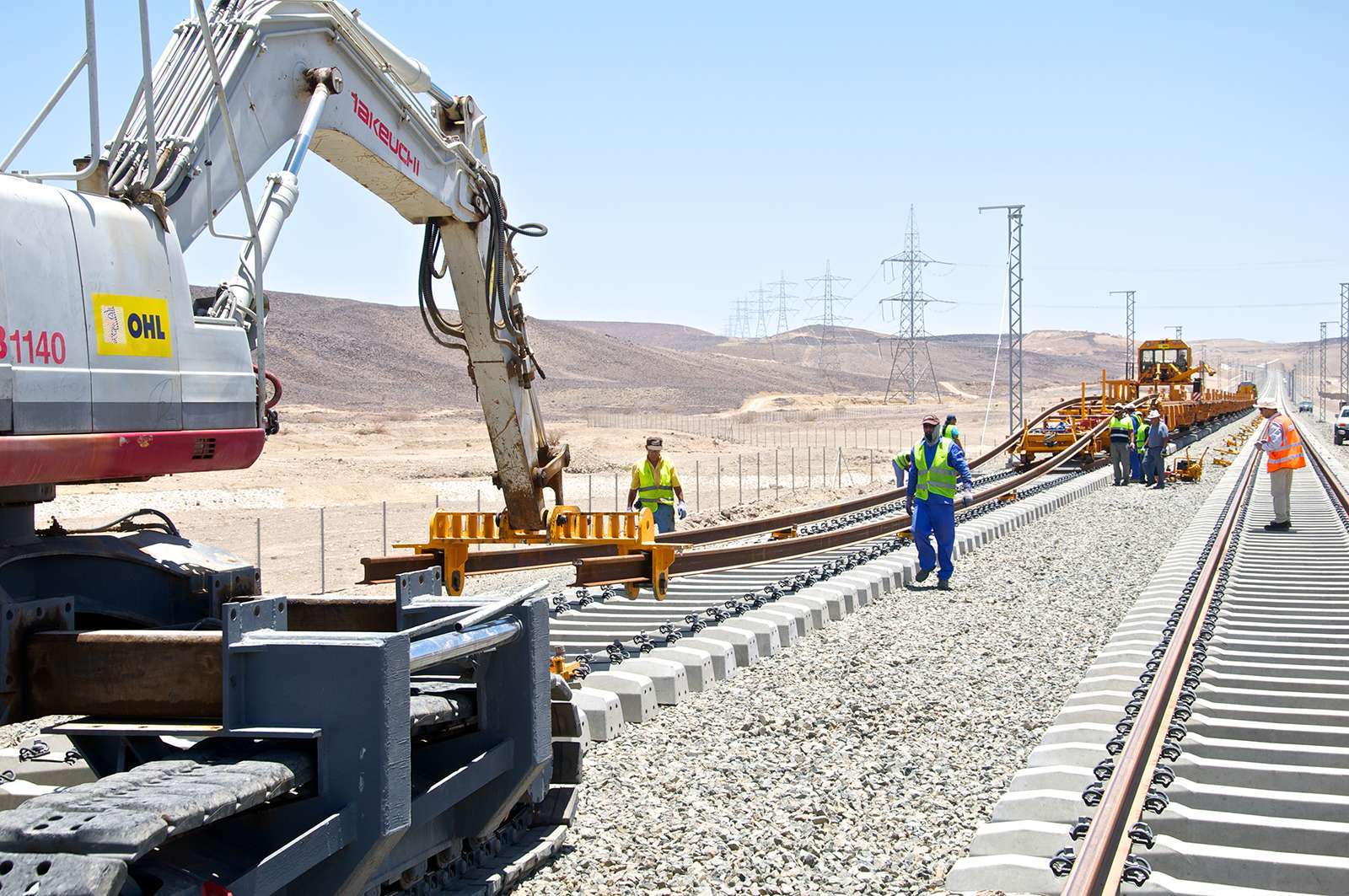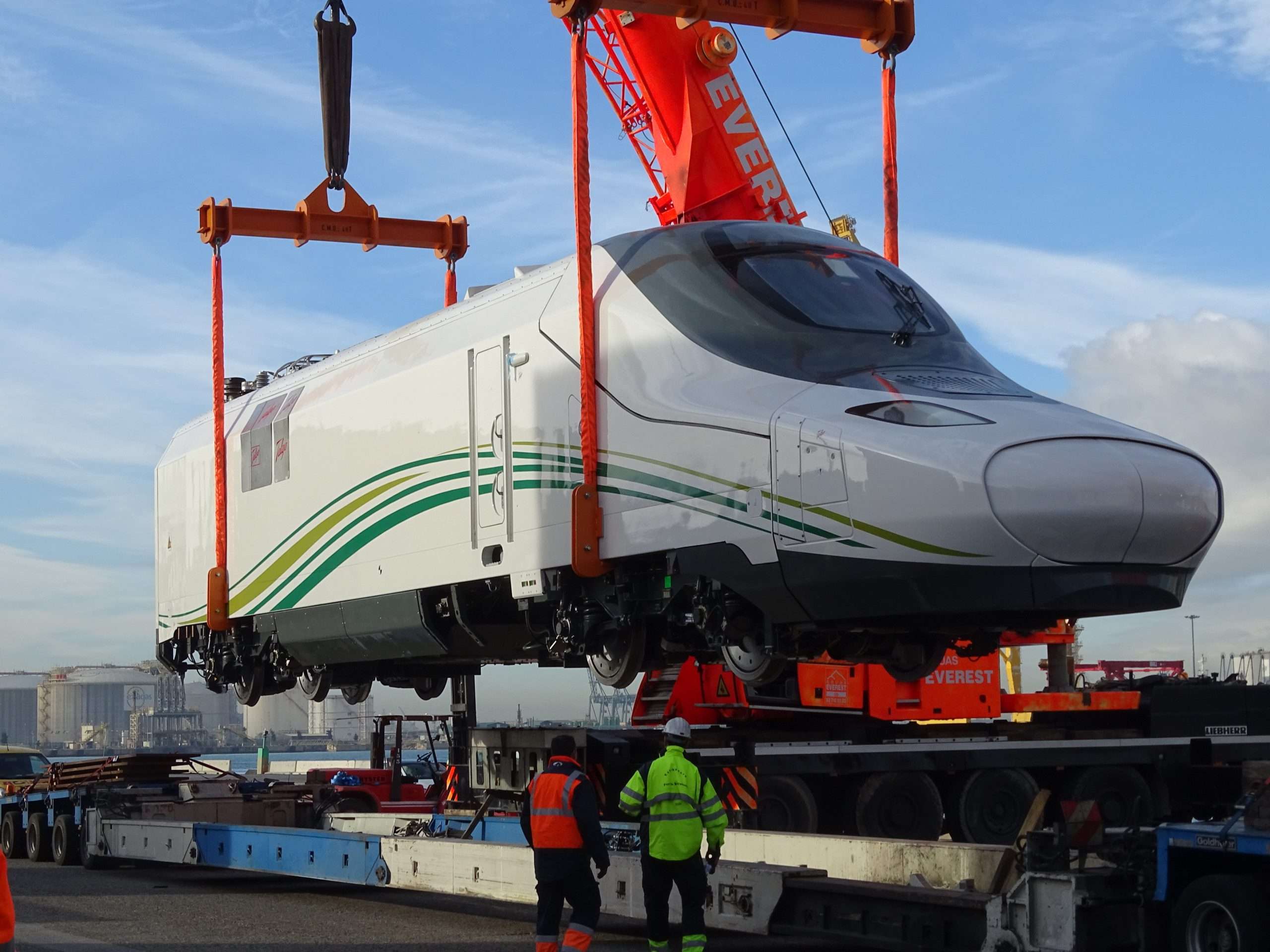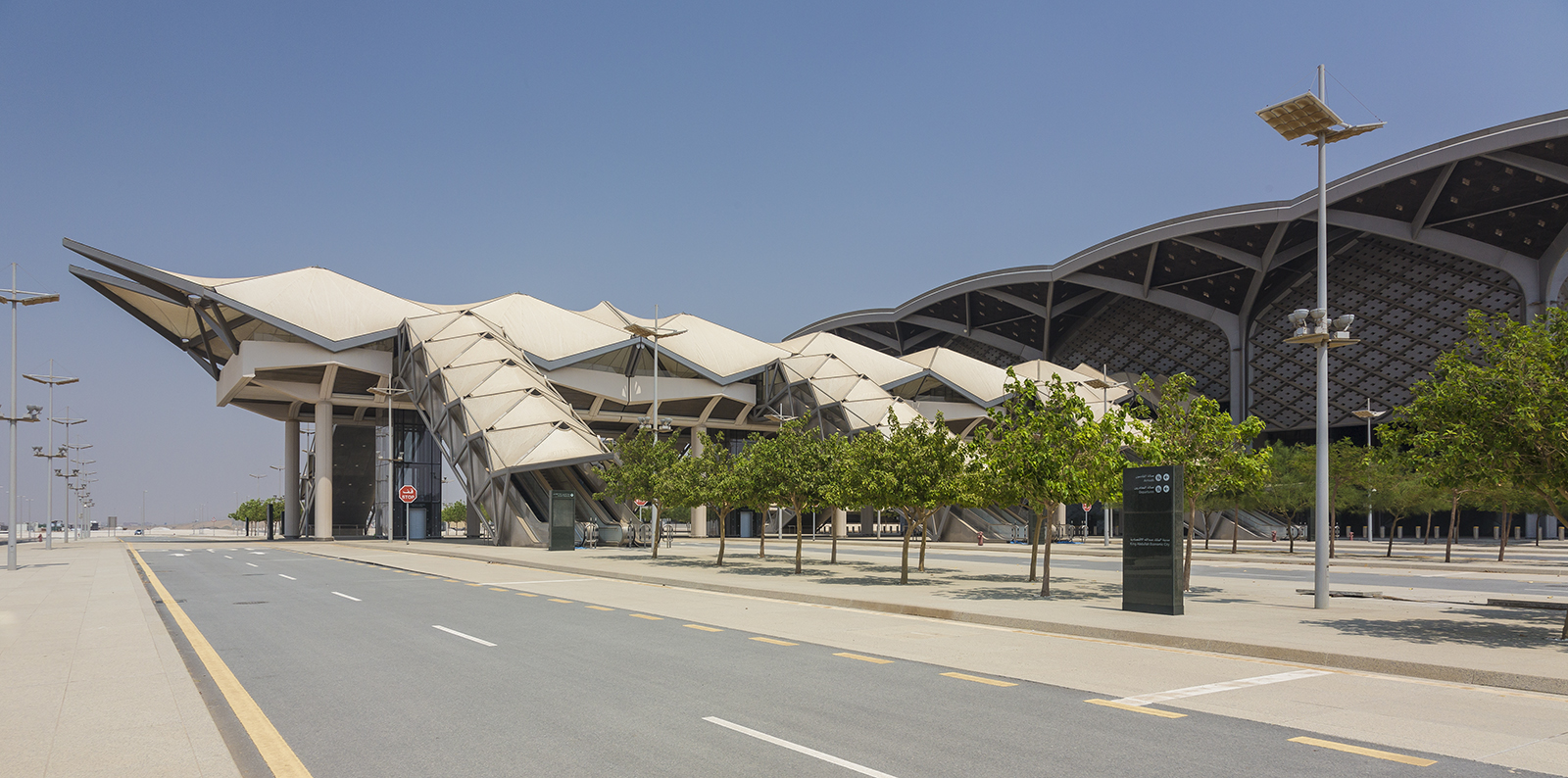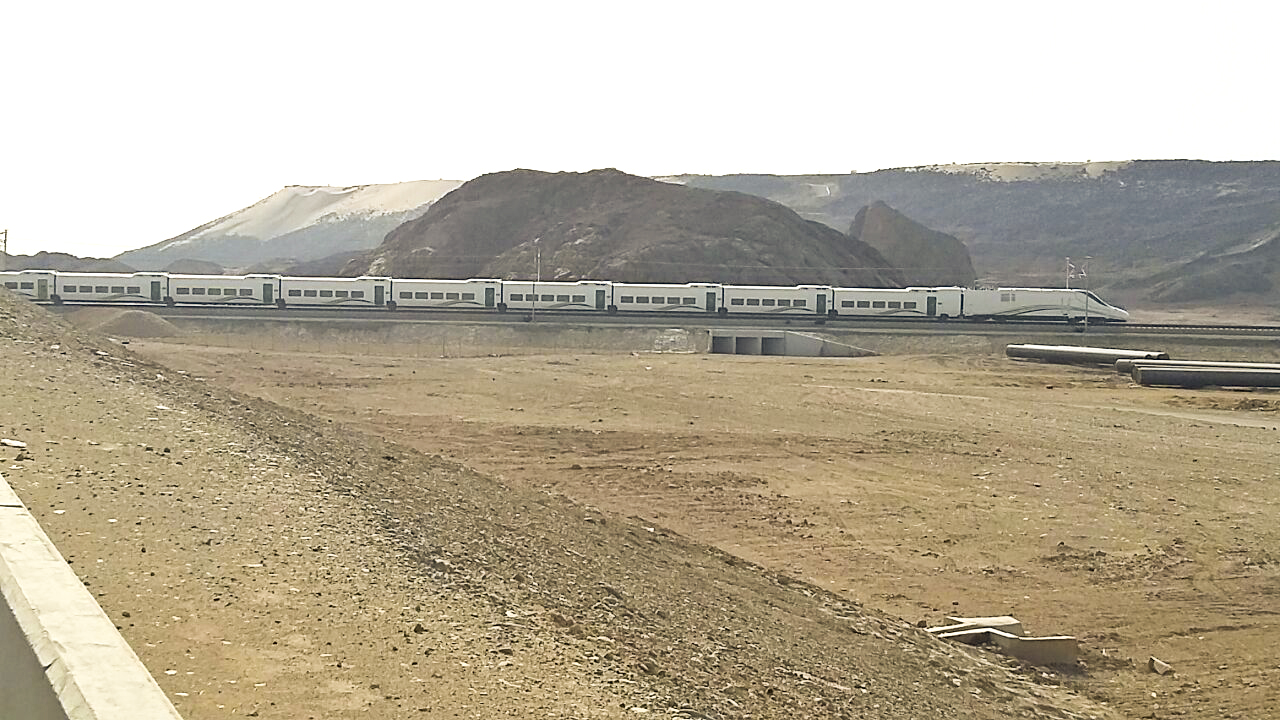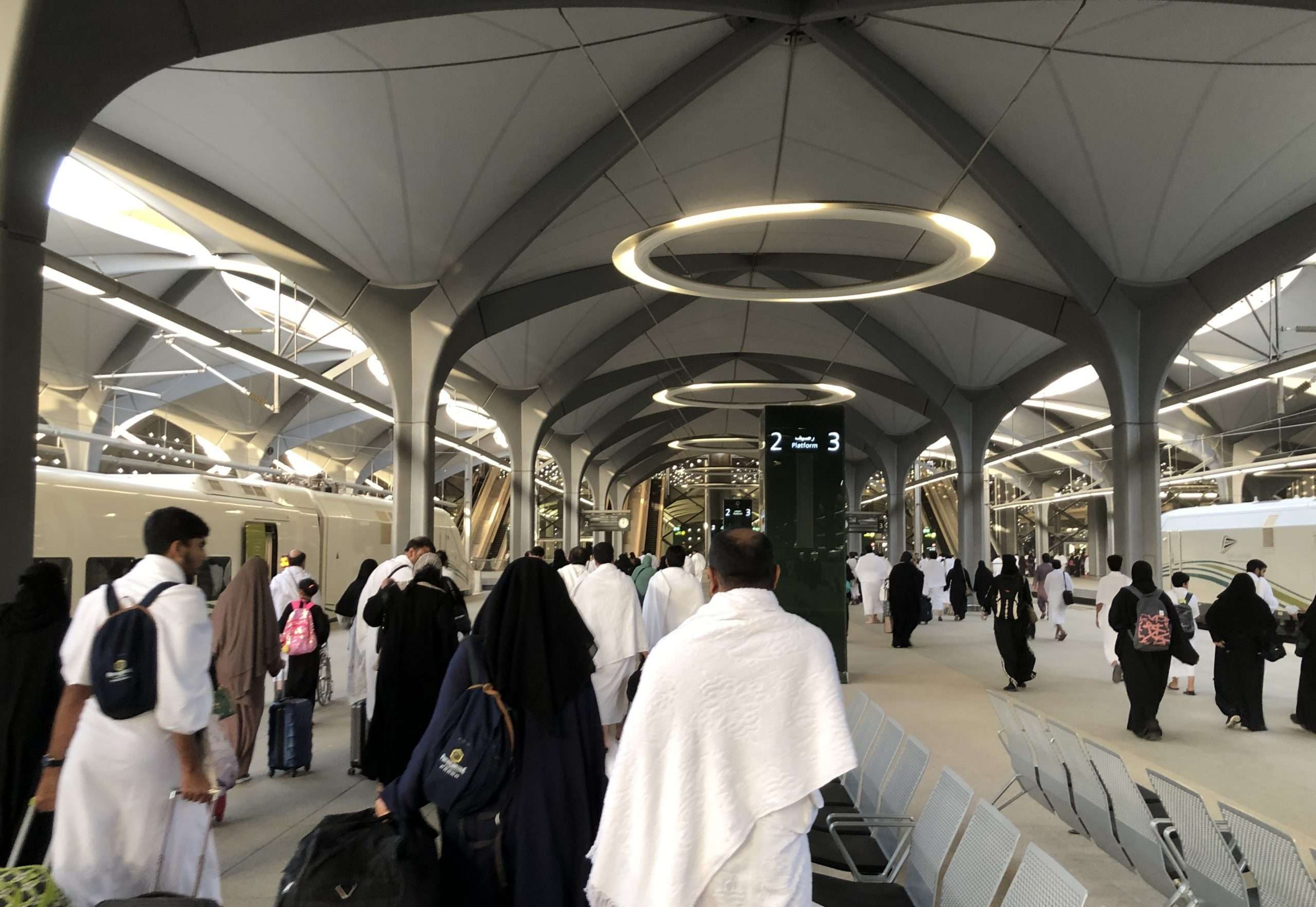 Haramain High Speed Rail Project, Saudi Arabia
May 11, 2020 – 9:39 am
The Haramain High Speed Rail Project involves the construction of a new 450 km long electrified passenger line with an operating speed of 300 km/h. The new line transports passengers quickly, comfortably, reliably and safely between the holy cities of Makkah (Mecca) and Madinah (Medina) in the Kingdom of Saudi Arabia using state-of-the-art technology.
The high-speed line was needed for several reasons, the most important of which is the growing number of pilgrims, Umrah performers, visitors, and residents who travel to Makkah and Madinah throughout the year, especially during pilgrimage seasons and holidays.
Five stations were built for the new line – one in each of the major cities Makkah, Madinah, Jeddah and King Abdullah Economic City (KAEC) and one in King Abdulaziz International Airport (KAIA) in Jeddah. The stations in Makkah and Madinah City were designed as terminal stations while the stations in Jeddah and KAEC were designed as through stations. The stations are high-quality modular buildings with a focus on delivering an exceptional passenger experience.
Phase 1 of the project involved the design and construction of the stations as well as right-of-way construction work including 137 bridges and 832 culverts.
Phase 2 of the project includes the construction of all rail systems such as tracks, control-command and signaling, telecommunications systems, power supply and overhead line equipment.
It also includes the procurement of 35 trainsets and one VIP trainset, as well as operation and maintenance for a period of 12 years after completion of construction.
DB Engineering & Consulting is working together with Dar Al-Handasah on Phase 2 of the Haramain High-Speed Rail Project, representing the customer – Saudi Railways Organization (SRO) – in the role of "engineer."
Scope of services (Phase 2):
Project management on behalf of the customer
Interface management between Phase 1 and Phase 2
Deadline and cost monitoring, quality control
Review and approval of contractors' design submissions (track and systems/rolling stock)
Construction supervision for tracks, rail systems and railroad infrastructure
Supervision of the manufacture of 36 trainsets in Madrid, shipment to Jeddah and commissioning at the maintenance depot in Madinah
Supervision of testing and commissioning and pre-operation and maintenance, review of the passenger service plan
The lengthy final acceptance certification process, which included design review, construction supervision, and testing and commissioning, culminated in the acceptance and approval of all rail systems, infrastructure and rolling stock.
DB Engineering & Consulting granted the final acceptance certificate in March 2021, enabling the commencement of passenger services (CPS) to take place a short time later.
The DB Engineering & Consulting team was also commissioned with supervising and approving the remaining outstanding construction and installation works, closing the snag list and monitoring defects for a period of approximately one year. DB Engineering & Consulting is also responsible for handing over the complete project documentation, consisting of some 70,000 documents, to the customer before wrapping up the project.