Duisburg's electronic interlocking is improving rail transport in Germany's Ruhr district
June 8, 2021 – 8:00 am
With its second expansion stage completed at the end of May 2021, Duisburg's electronic interlocking (ESTW) has now been fully commissioned. By bringing this system online, DB Engineering & Consulting will be able to ensure higher quality and more flexibility in local and long-distance transportation.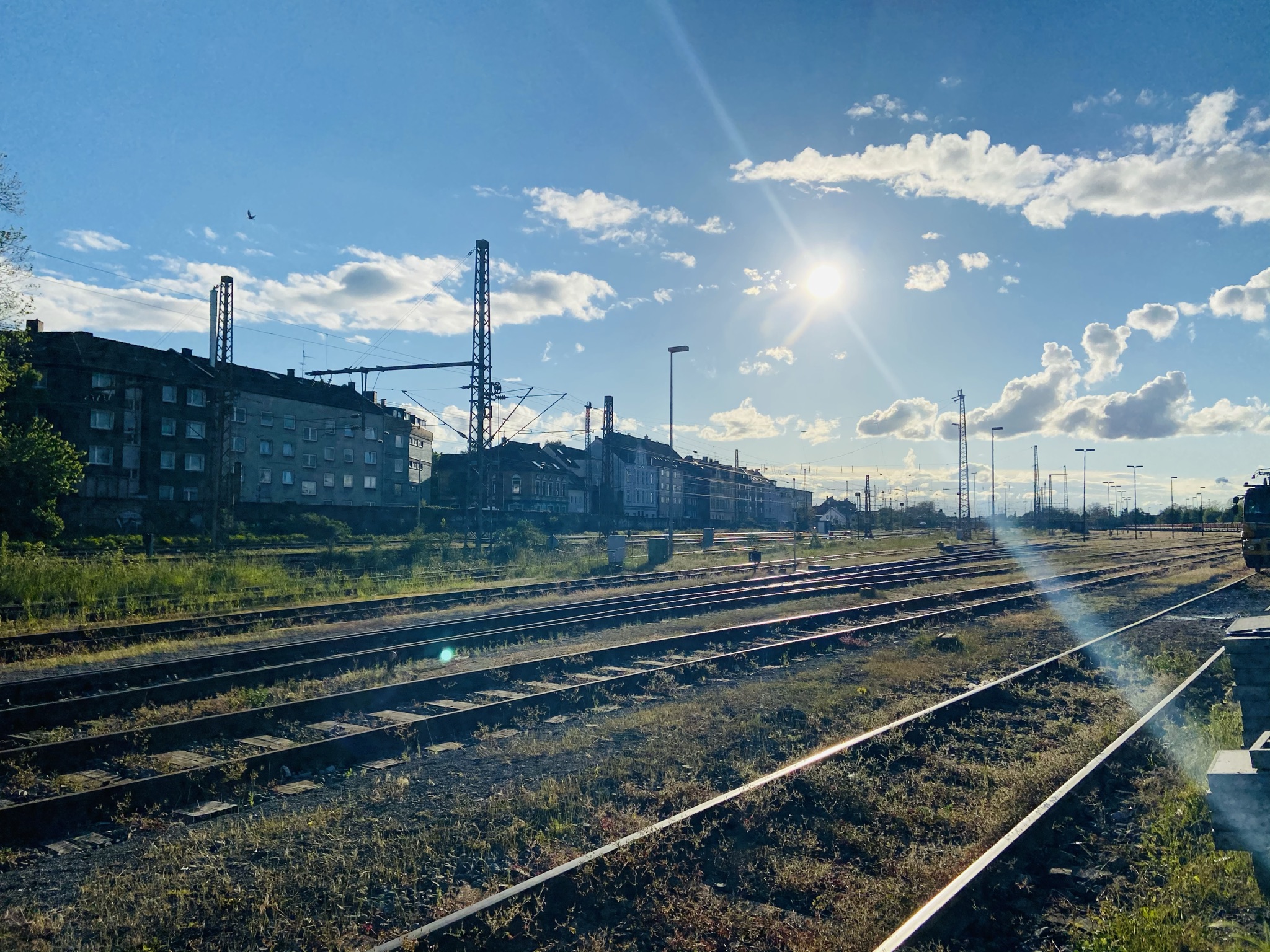 The new interlocking technology will increase capacity and minimize the number of cancelations and delays on one of the busiest rail lines in Europe. The new ESTW electronic interlocking is replacing the old interlockings at Styrum (Ruhr) near Mülheim and Essen-West.
Compressed work schedule
Over the past four years, DB Engineering & Consulting has provided construction supervision services for this major project. As the construction project progressed, the line's importance was made clear on many occasions. When the line was closed, rail traffic in the Ruhr district practically came to a standstill. To minimize the project's impact on the many rail passengers traveling between Duisburg and Essen, much of the work was completed in big pushes during long work windows when the line was closed. Here, the philosophy was that it was preferable to shut everything down for a relatively short period of time rather than subjecting passengers to months of restricted travel. However, this approach posed a particular challenge because the construction work to be completed by various companies had to be intricately coordinated in advance. The longest shutdown came in the summer of 2019 and lasted six weeks.
In order to bring the new ESTW electronic interlocking online, the vital rail line between Duisburg and Essen had to be completely closed one last time from May 21 to May 26, 2021. As many as 30 construction supervisors at a time helped to guide all of the disciplines involved in the project. To ensure commissioning was successful, the Construction Supervision Center for line upgrades (46/2) received support from all construction supervision centers in Region West.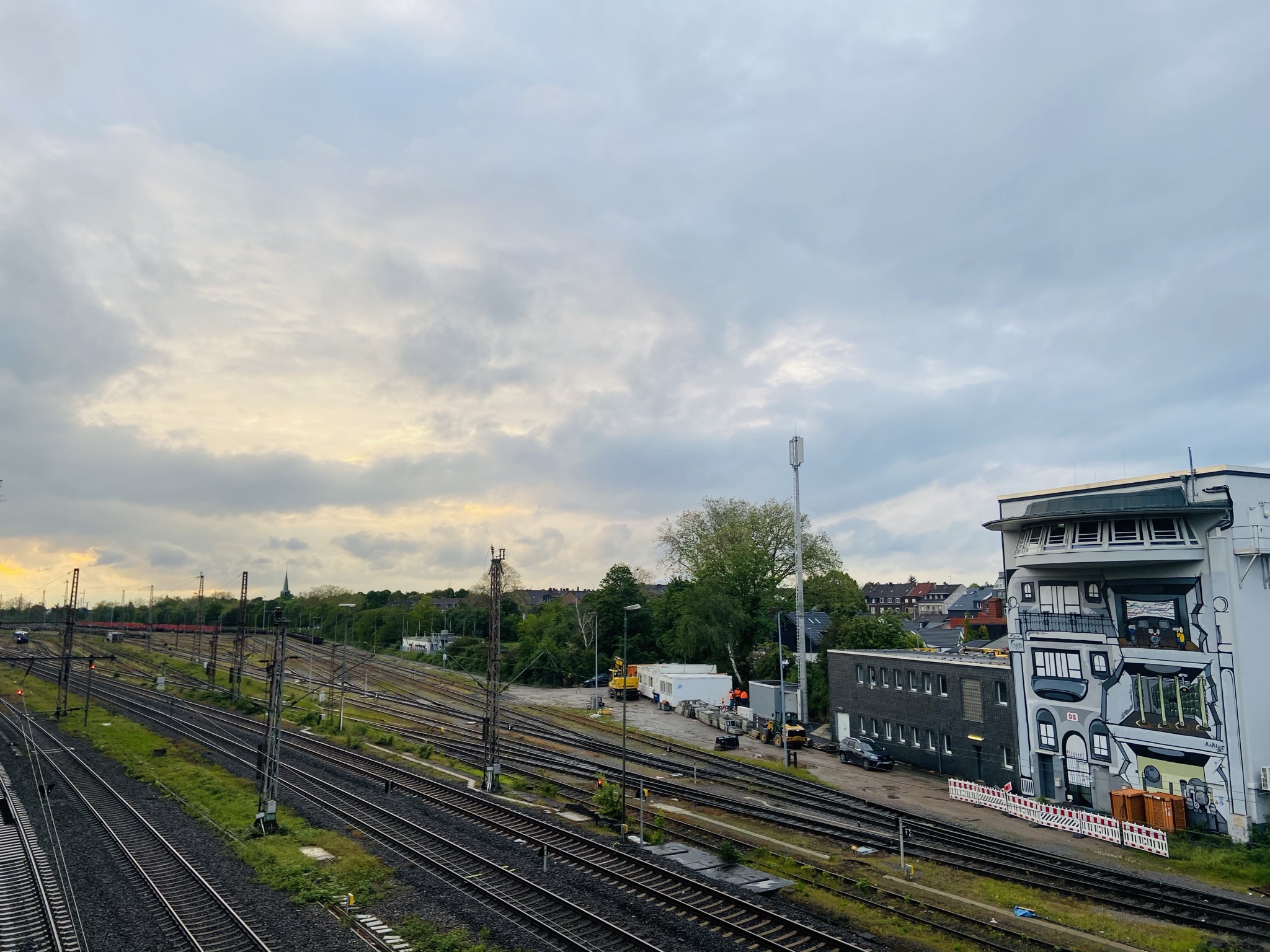 Challenging schedule for Duisburg's electronic interlocking
In a mere five days, all of the old signals were removed, new signals and switches were connected to the new system and four new switches were commissioned in Heissen near Mülheim. This infrastructure will provide more options for trains traveling and passing one another on this route section – for instance, the Rhine Ruhr Express (RRX). In order to test all of the switches and signals in all possible travel configurations, the last step involved making an enormous number of commissioning runs. Tensions were running high up to the very end because many infrastructure components were only able to undergo initial testing during the brief track closure.
At the same time, the track closure was taken as an opportunity to build two provisional bridges over the A40 highway near Styrum, a district of Mülheim. A major fire broke out at this location in September 2020 after an accident involving a truck; three of five rail bridges sustained severe enough damage that they will have to be demolished and rebuilt. DB Engineering & Consulting has also been able to assist with this complex project by providing occupational health and safety coordination services and logistics services in work windows during track closures.
Contact
Sarah Geißler
Head of
Marketing & Communications
DB Engineering & Consulting
EUREF-Campus 14
Torgauer Strasse 12-15
10829 Berlin
Germany
E-Mail
---
Our news categories